15 Benefits of Smartwatch That Truly Change Your Daily Lifestyle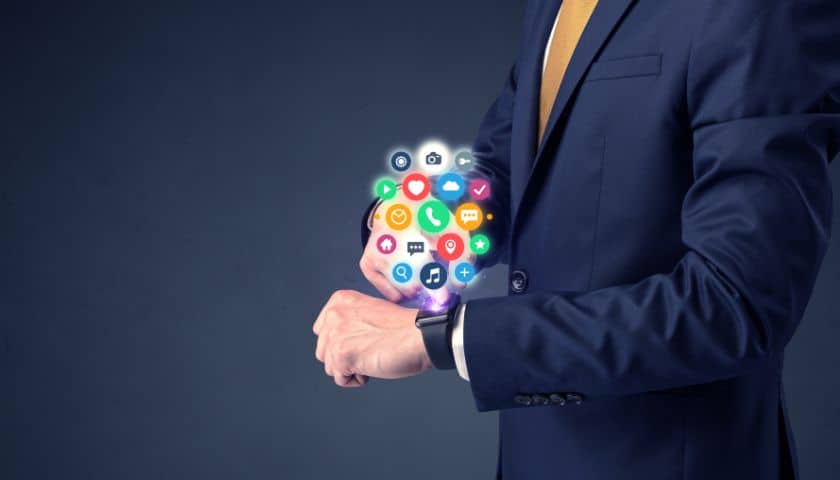 As an Amazon Associate, I earn from qualifying purchases.
Smartwatches play an active role in changing the lives of people nowadays. You can now use your hand wrist to make important calls or text someone in an emergency.
For instance, the most popular Apple Watch has an advanced function that can detect falls and accidents. Also, individuals can quickly communicate with their friends via social media apps.
It is impossible to describe the benefits of smartwatches in words. The more I explain, the more it becomes extended. Therefore, gathering all the good deeds of smartwatches in one writing is better to give you clear ideas.
Do Smartwatches Useful for Individuals?
Mention not, smartwatches can be useful for a variety of reasons. Smartwatches can help you track your fitness goals by monitoring human heart rate, steps taken, calories burned, and other metrics.
Many smartwatches also have built-in GPS tracking, allowing you to track outdoor activities such as running, cycling, or hiking.
Besides this, smartwatches allow receiving quick notifications from your phone without taking it out of your pocket or bag. This can be useful for staying connected while on the go.
Many individuals love to have this watch because of its customization. It allows you to customize the watch face and add relevant apps to your lifestyle, making it a personalized device.
With a smartwatch, users can control music playback, make and receive phone calls and send text messages without taking out their phone.
Track your health with this device anytime and anywhere. This one can assist and diagnose your present health condition like any professional physician.
Some expensive health monitoring features like blood oxygen monitoring, ECG, and sleep tracking can help you monitor your overall health.
Overall, the usefulness of a smartwatch depends on your lifestyle and needs. If you're interested in fitness training, tracking, and staying connected on the go, or personalization, a smartwatch could be a valuable addition to your tech arsenal.
15 Benefits of Smartwatch with Vivid Explanation
Smartwatches are now a carbon copy of smartphones. People make their most awaited dream come true by inventing a smartwatch that can control everything. Let us learn what it can do to make our general life easier and more comfortable.
1. Convenience
Smartwatches provide a convenient way to access information and stay connected without pulling out your phone. With the watch's restored templates, you can comfortably answer ongoing calls and texts. You just need to pair your device with the phone.
2. Fitness Tracking
Many smartwatches have fitness-tracking features, allowing you to monitor your activity levels, heart rate, and other health metrics. You can schedule your exercise data on this device and check them regularly.
Some smartwatches provide additional graphs and regular exercise data to check your health. Not only this, it will review your monthly draft chart to provide overall results.
3. Notifications
With a smartwatch, you can receive notifications from your phone without taking it out of your pocket or purse.
Social media apps like Facebook, Instagram, Messenger, Email, etc., can be easily accessible through smartwatches. Since most smartwatches have strong Bluetooth connections, they can send notifications from social media sites.
4. GPS
Smartwatches often have built-in GPS capabilities, making them useful for tracking your location and providing directions. Through the help of smartwatches, you can also get information about unknown places or new states, regions, or countries.
Suppose you're hiking in obscure areas where finding restaurants and hotels is complicated. In that case, your wristwatch can help you find the exact location of those crucial areas.
5. Style
Smartwatches are available in various styles and designs, allowing you to find one that matches your taste. It is a personal reflection of the human mind and soul. Smartwatch material, color, and others significantly define the actual taste of the person.
6. Music Control
Many smartwatches allow you to control your music playback from your wrist, making it easy to skip tracks or adjust the volume.
Even though most watches have 16 GB memory storage to download 200+ songs at a time, you can now get the premiere subscription to Spotify, Google Music, etc.
7. Voice Assistant
Some smartwatches have built-in voice assistants like Siri or Google Assistant, allowing you to use voice commands to perform tasks. You all need to raise your hands and speak by taking the watch near your mouth.
8. Phone Calls
Some smartwatches allow you to make and receive phone calls directly from your wrist without pulling out your phone.
9. Longer Battery Life
Smartwatches typically have longer battery life than smartphones, allowing you to use them for several days without recharge. The best smartwatches with long battery life have 16-32+ days of battery backup with a solid lithium-ion battery.
10. Health Tracking
One of the common reasons for having a smartwatch is essential for health tracking features. Only some people have the capabilities or time to manage to go to the physician for regular checkups. But if you have a smartwatch, you can quickly do this without any hassle.
Moreover, some smartwatches have automatic chest sensors to detect the stable condition of your heartbeat. Step counting is another best feature, usually for the heart patient to track their breathing difficulties.
Besides, smartwatches can track your ECG, cardiac condition, and sleeping condition. It also takes good care of your daily mental health and stress. Some smartwatches have strong sensors to track your mental state and provide the necessary relief to get rid of that.
11. Safety Features
It is another amazing feature that works to protect you from sudden accidents. Many smartwatches, including Apple, Fitbit, Garmin, and Samsung, have emergency fall detection traits. With the help of this term, a smartwatch can send an emergency text or call if it detects anything wrong.
In addition, the smartwatch has another good feature named "find the phone." Therefore, you can find your phone from anywhere without making phone calls or trouble.
12. Changeable Wristbands
One of the coolest features we got from the smartwatch is its changeable wristbands. A user can choose any wristband according to their choices.
For instance, Apple Watch has 10-15+ free wristbands with different materials and colors. With these additional terms, anyone can choose their watch band according to their styles and outlooks.
13. Waterproof Traits
Naturally, electronic devices usually get damaged when they come close to water. But smartwatches are made with a special sensor that makes them handy to use in water contact areas. The waterproof trait is a special benefit of smartwatches, especially for swimmers.
Most watches have 50-100 m water resistance, perfect for deep diving in ocean and sea beach areas. In traditional watches, you must wear them off during swim time or in heavy rain to keep them dry. In that situation, smartwatches are great for use in all weather.
14. Stopwatch & Thermometer
Stopwatch is an important feature that helps the user to do many activities. With the help of a stopwatch, you can take the exact counting of your regular exercises.
Suppose you're jogging, doing P90X, or doing other physical activity; this feature will benefit you from many sites.
The thermometer also plays a vital role in checking the body temperature. It takes care of your chronic health condition, providing average data on the temperature flows. Not only this, users are capable of checking the temperature of their surroundings through this feature.
15. Use Different Beneficial Apps
Use different beneficial apps on your wristwatch. You can now shop for various products from your watch through Google Pay, NFC, Google Wallet, Galaxy Pay, Samsung Pay, and others.
Some smartwatches have the special advantage of paying through a credit or Visa card. Therefore, solving all your issues with one device is now more feasible.
Frequently Asked Questions (FAQs)
Why Are Smartwatches Better Than Normal Watches?
Normal or traditional smartwatches have so many failings compared to modern watches. The normal watch can only tell you the time and date. It cannot make phone calls or send text messages like any smartwatch.
Are Smartwatches Healthy to Wear?
Yes, smartwatches are healthy to wear for providing a well-improved lifestyle. Again, most of the research shows that smartwatches can reinforce body-image issues and unhealthy perplexity.
What Are the Top Brands of Smartwatches In 2023?
Apple Watch is the most trendy and top brand among others in 2023. Besides this, there are some more gigantic brands of smartwatches available, known as Samsung, Fitbit, Garmin, Casio, etc.
Do Smartwatches Provide Accurate Health Results?
Yes, most smartwatches provide accurate health results as they're built with strong data sensors. Meanwhile, you should not rely only on smartwatches for your health checkup. It's because they'll give you only an idea but cannot provide accurate advice like a professional physician.
Is It Good to Sleep with a Smartwatch?
Smartwatches don't have any harmful impacts if anyone wears them during their sleeping time. Instead of ruining your health, most smartwatches continue to work to track the user's sleeping and breathing conditions.
They use these records to find and check your sleep condition. They'll also advise you on your health and sleep records.
Final Thoughts
Smartwatches are the best guide for people who are always on the move. This is the most powerful and tiny device that can do everything, like a smartphone.
You can receive phone calls, messages, and comfortable suits. The benefits of a smartwatch are innumerable to count down. However, without proper care, nothing lasts forever. Take good care of the device since it benefits you for longer.
Turn off the unwanted apps and notifications from the watch. Check out the battery capacity and charge it when necessary. Limit the use of live watch faces and apps on your wristwatch.
As an Amazon Associate, I earn from qualifying purchases.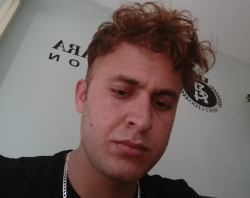 Latest posts by Nick Rolloson
(see all)