How to Use Apple Watch as Magic Band | A Step-by-Step Guide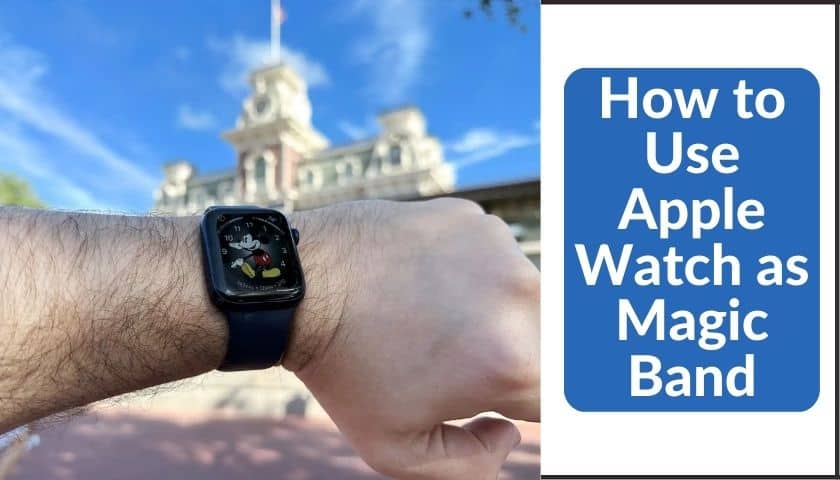 As an Amazon Associate, I earn from qualifying purchases.
From children to adults, visiting the most famous Walt Disney World is a heavenly dream to many. But what if you get easy access and can easily ride on every ride only using your hand?
The Apple Watch is the most significant tool that can easily be converted into a magic band. A user must cover some initial steps, including opening an app and setting up a password. Disney Walt's Magic Band lets users enjoy many things at once.
These are not the only ways to convert your Apple Watch into a Disney Magic band. The process can be changed and vary on models from some perspectives. Learn how to use Apple Watch as a Magic Band to do it more carefully.
What Is a Magic Band?
A magic band is a wearable device used at Walt Disney World Resort in Florida, USA. It is a colorful wristband that uses RFID technology to allow guests to access their park tickets, enter the theme parks, access their FastPass+reservations, and make purchases throughout the resort.
The Magic Band also allows for personalization, as guests can choose their preferred color and have their name printed on the Band. The Magic Band has been a popular feature among guests as it streamlines many aspects of their Disney Vacation experience.
How to Use Apple Watch as Magic Band
The Apple Watch can be used at selected attractions and Walt Disney World Resort facilities if it has been set up for contactless payments with Apple Pay. Apple Watches can be used at dining establishments, merchandise shops, and more to make contactless payments.
Furthermore, Magic Band features, such as entry into attractions and resort hotel rooms, can be accessed via the Apple Watch.
To use your Apple Watch as a Magic Band, follow these steps:
Step 1: Start by Opening the My Disney Experience App
Go to your watch first and open the My Disney Experience App. Before that, ensure your device will be compatible with the following requirements.
iOS devices which require 14.4 and later
Apple Watch requires iOS 7.3 and later
Avoid devices that require 8.0 and later
Take a short look at how to find your IOS. Do these short steps gradually.
Go to the Phone's settings> Then tap on General > About.
This will show you the right IOS settings for the iPhone and Android. Afterward, you'll always be satisfied with this.
Step 2: Tap on the Three Dots Lines from "My Account"
From your My Disney Experience App, tap on the three-dot lines. When you tap on it, a clear prompt will be shown next to you. Now, select "My Account" from there.
Step 3: Scroll and Select "Magic Bands and Cards"
After clicking on this option, scroll down and select "Magic Bands and Cards". It is the main perspective of installing Disney magic bands traits on your Apple Watch.
Step 4: Tap on "Link A Magic Band or Card"
From there, scroll down and tap "Link a Magic Band or Card". You'll then get many on-screen prompts to link Magic Band to the Disney Account. Ensure you have set up the Apple Watch for contactless payments with Apple Pay.
Step 5: Tap on "Apple Watch" On the Touchpoint
At select attractions and facilities at Walt Disney World Resort, tap your Apple Watch on the touchpoint to enter or access the attraction or facility.
Note: All the attractions and facilities at Walt Disney World Resort Support the use of Apple Watch as a Magic Band, so you may still need to carry your physical Magic Band as a backup.
What Can I Do Through the Apple Watch as A Magic Hand Band?
People usually use the Magic Band on their Apple Watch to enjoy time at Walt Disney World. It becomes a valuable asset when you're visiting a famous theme park.
But do you know what you can do with the Magic Band of the Apple Watch? Herein are some important fun features which you can do with your magic Band include:
1. Use It as Disney Park Ticket
Using a magic band app could help you avoid the hassle of buying entrance tickets. You don't need to wait longer to purchase them because you can do it through your wrist timer now. You need to scan your Apple Watch for entrance.
2. Pay Online
I like this App because it saves me from swatting thousands of cards to make payments. I need to switch my watch to buy any Disney property. Another best thing about this feature is allowing you to pay whenever you want.
3. Navigate the Parks When You Need It
With the help of this feature, it is now possible for you to get virtual assistance on where to go and how to go. This App will provide you with the necessary guidance.
4. For Scan and Lane Attractions
This will offer to scan into your favorite rides in the park. It also allows you to enjoy lighting lane attractions too.
5. Better Options to Lock & Unlock Resort Room
One of the leading features of it lets you lock the resort room through your iPhone. Although you don't need an Apple Watch, this feature benefits the iPhone / Android user.
Because it will offer you to lock your resort room by setting up a password, but turn on the express mode from your iPhone and Apple Watch. This will help you to use both the iPhone and watch without letting them unlock over time.
6. Can Order Food
You can order your favorite straight from the hotel room. There is no need to wait in the crowded lines of Park's canteen or food corner to purchase food.
7. Book Spots
Book your desired spots through your hand timer within a second. Apple Magic Band will ease your trouble of waiting in lines for every ride inside the park. Plus, a user can check the waiting times and the other queues without being present in the crowd lines.
8. Send Images to Watch
This one is the best part of the magic band features. As Disney is a popular theme park, you'll generally find some professional photographers inside the park.
Ask some of them to capture photos of you and send them on your watch. It's fascinating, and you can have all the pictures on your watch within a second.
4 Useful Tips to Get Linked with Disney Magic Band on Apple Watch
If you have a Disney Magic Band and are looking for some tips to get started on your Apple Watch journey, here are some tips you can use.
1. Try to Create a Customized Password
The first thing you can do to get the Disney World magic band's features is to create a strong password. Create a customized password on the My Disney Experience app and then add it to the Wallet app.
Not only this, users can customize their password by choosing some theme designs. For example, this App has a great option to choose a password for Annual Pass holders and DVCs. This function has multiple passes on a single device to give you more facilities.
2. Set Up Apple Wallet on Apple Watch
Remember to set up Apple Wallet on Apple Watch. This is the second important trick to get magic Band features swiftly on the watch. How do you set up an Apple Wallet on an Apple Watch? Herein is the process.
Open your watch and enter into the My Disney Experience app. Then, go to the wallet.
From there, try to find the "Add card" option.
Once you get it, immediately click on it to enter the "Add Debit card option".
You can add a new card by clicking the "Add New card" option.
Now, fill in all your bank information asked by the App and confirm it via email verification.
3. Download Disney Experience Application
Get connected to the Disney magic band through this method too. Here is what you need to do as instructed.
Download the Disney Experience application from your watch. You can look it up on the App Store.
Next, open the application and click on the three dots signs at the bottom.
Up next, search and click on "Disney Magic Mobile Pass". Now, set up your password from there.
If you want to set multiple passwords, select "All", then choose a particular theme from the given option.
Finally, tap on the" Add to Apple Watch wallet" option and follow the instructions shown on the watch display.
4. Use Apple Watch as Band Pass
Do these below steps to attain quick access to the Magic Band on an Apple Watch. Here are they include:
Open your watch again, then go to settings and tap the ticket reader.
Now, hold the top of the watch near the reader. Keep it continuing, and ensure the watch won't be turned off during that time.
You can see a checkmark on your Apple Watch display when it is done successfully. Therefore, check it out and enjoy your watch as a magic band.
Frequently Asked Questions (FAQs)
Can You Use Your Apple Watch as A Magic Band?
Yes, converting your Apple Watch into a Magic band for some time is possible. You need to follow some instructions for that. Afterward, you'll enjoy many facilities while visiting Disney Parks.
What Should I Use If I Don't Have a Magic Band?
You can use your own Android or iPhone instead of a magic band. A magic band costs around $40-$70. On the other hand, using only an Android or Apple Watch in this regard costs nothing from you.
Is Using Disney Magic Band on Apple Watch Necessary?
I will only tell you if necessary, or you should have this. But having such a wonderful feature on your Apple Watch will make your experience inside the Disney Park hassle-free.
How Long Does a Magic Band Last?
A magic band lasts 2–3 years, depending on your watch's capabilities. Since you're using it by creating a Disney experience account on Apple Watch, it varies on company terms and conditions.
Can I Wear My Apple Watch as A Disney Cast Member?
Yes, you can wear your Apple Watch as a Disney cast member. But you should follow some rules and regulations about wearing it while visiting the Park.
Final Wrap
After having this wonderful guidance on how to use Apple Watch as a Magic band, you may not wait any longer to enjoy this.
So, what are you waiting for? Do the above steps to experience these amazing features while visiting the Park. But be aware of keeping it away from other apps on your watch.
Ensure to give a strong password for installing the Disney Experience app promptly. Another important thing to note is that you cannot use the Apple Watch directly to unlock the resort doors.
This time you have to take help from the Android / iPhone. Otherwise, everything is ok and can work as the real magic Band of Walt Disney on your watch.
As an Amazon Associate, I earn from qualifying purchases.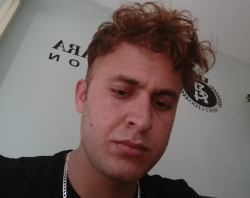 Latest posts by Nick Rolloson
(see all)