How to Put Apple Watch on Silent? [Try Out These 4 Easy Modes]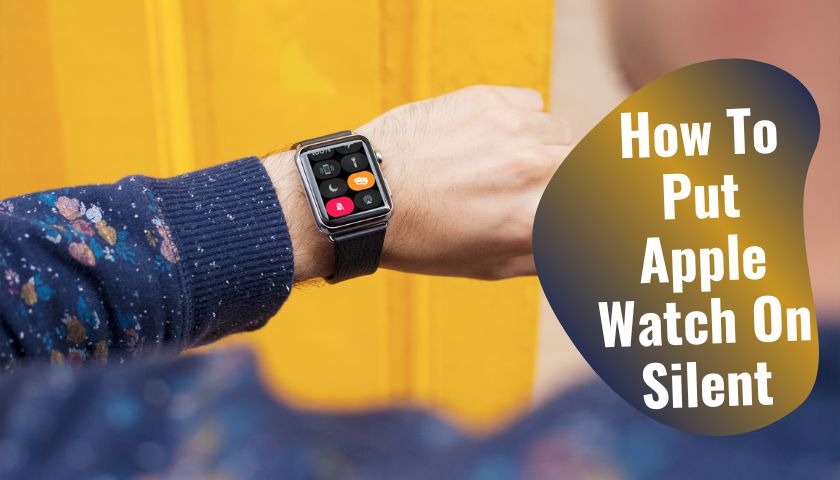 As an Amazon Associate, I earn from qualifying purchases.
Apple watches come with four activated silent modes. But one must learn how to put the Apple Watch on silent appropriately. I researched these terms elaborately below, so keep an eye to understand their process.
With thousands of convenient features such as health monitoring, sports, and workout apps, Apple watches are now an ultimate passion among watch lovers. But sometimes, the notification alert coming from this timer from different apps often seems annoying.
They might disturb you when you're in a crowd, have an important meeting, are driving, swimming, taking a nap, or are in the hospital to pay a visit to a serious heart patient.
To get rid of all these, it is better to keep the watch silent instead of turning them off. However, let me speak about how I can unclose them.
How to Put Apple Watch on Silent: 4 Methods with Full Procedures
Miraculously, Apple Watch let it used to put Apple Watch on silent for four initial methods. I will discuss them here, so you will get all the information.
Before discussing these ways, let us introduce some essential facts, which I will introduce later.
Muting Watch: Muting your Apple Watch means you turn off the sounds for a certain time.
Theatre Mode: When you turn on the theater mode from the watch, you keep the display from turning or blinking whenever you raise your wrist.
Do not disturb mode: With this mode, a user only mutes or pauses the upcoming calls and SMS notifications from the apps.
A cover mute: When you find your device on cover mute, it can only send notifications of other apps except incoming alerts.
Now, get ready to try out this mode on your watch one after one.
Method 01: Activating Silent Mode
Activating silent mode on Apple Watch requires some easy steps. Here are complete details of how to do it.
Pull out the wristwatch, and swipe up on the face to open the control center.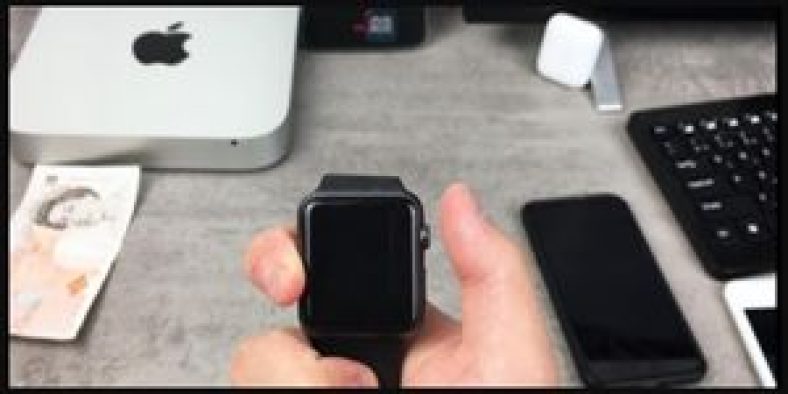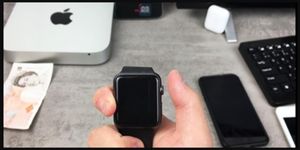 You will see there are four options with a bell icon. Turn this off to mute all kinds of notifications for some time.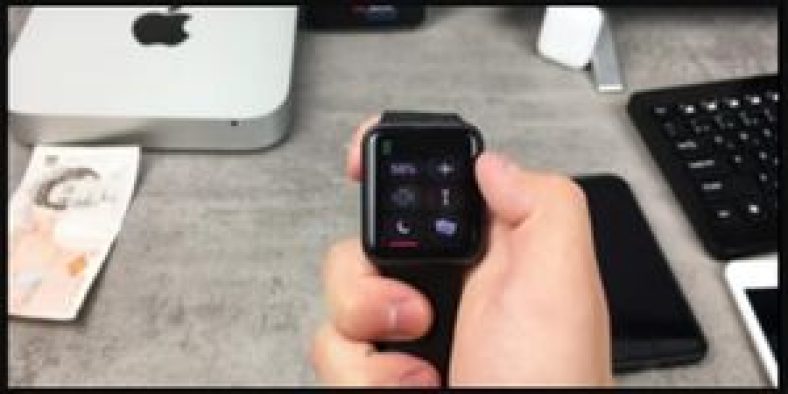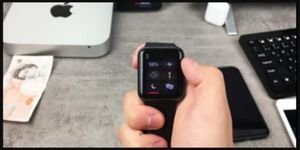 But a user still receives a haptic notification even if the watch is fully muted. Your watch alarms and timers will still sound when you charge them.
You can change this by turning off the haptic alerts. Go to the watch settings and tap the "sounds & haptics" option for this.
Method 02: Turning on "Do Not Disturb"
By turning on "Do not disturb" mode, anyone can shut the watch from continuous sounds or lighting.
Again, turn on your watch and reveal the control center.
Then tap on the "moon icon," and all your device will go to the "Do not disturb" function.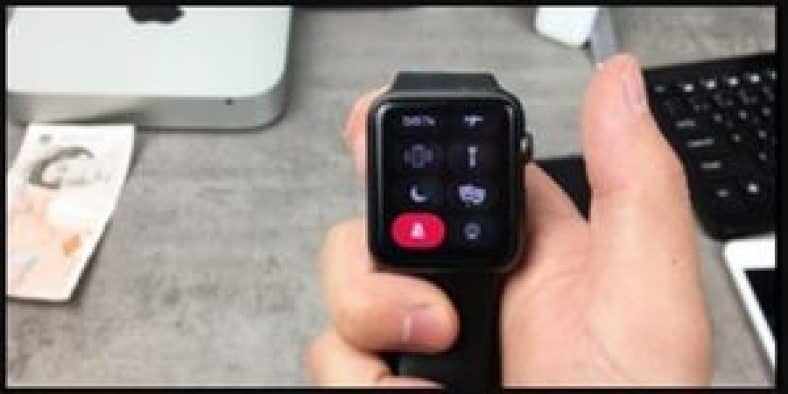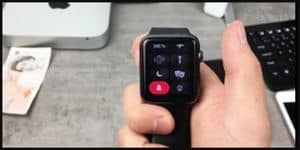 Now, you must determine how long you want these functions to last. Choose the one from huge options like 1-hour, until this evening, or automatic options.
At the end of these steps, the moon icon appears at the right corner of the watch face. Your device alarm will still sound in "Do not disturb" mode.
Method 03: Turning on Theater Mode
Thirdly, users can theater mode their Apple Watch if they want to temporarily keep it silent. Theater mode also disables the watch display light to blinking or light whenever you raise your hand to check the time.
You may need it most when running on the highway, driving, swimming, or hiking.
Start by swiping up the watch face and bringing down the control center.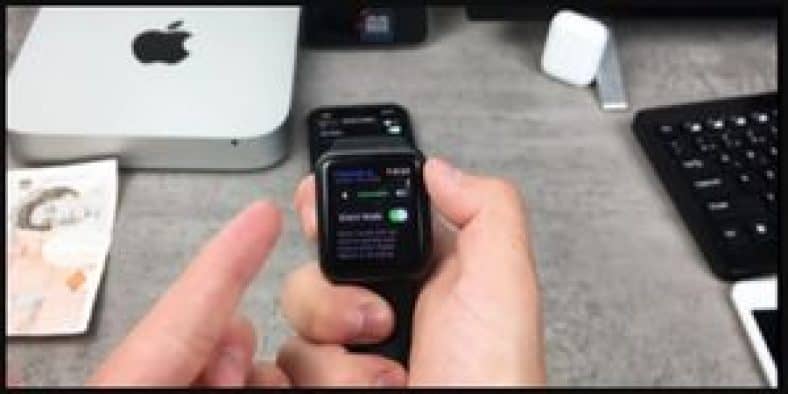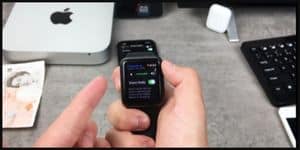 Generally, you also see four options here. Tap on the one which is probably a two-mask face together.
Once you turn on the theater mode, the two mask icons appear at the watch face's top.
Remember that, no matter which type of mode you're trying out here. The haptic notification still presents in this mode also. Meanwhile, if anyone wishes to wake the watch screen during this time, they need to tap on the display or press the side button.
Method 04: Silencing Incoming Alert
Sometimes you might not want to mute or silence the device completely; turning on "Cover to mute" or silent incoming alert works as a life savior.
With this feature, the device only deducts the incoming call alerts from all the running apps.
To activate this mode, open your iPhone and turn on the "Cover to mute" option through the Watch I-phone App.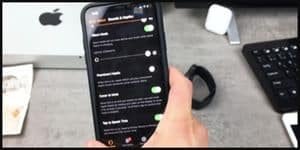 Next, tap on my watch tab.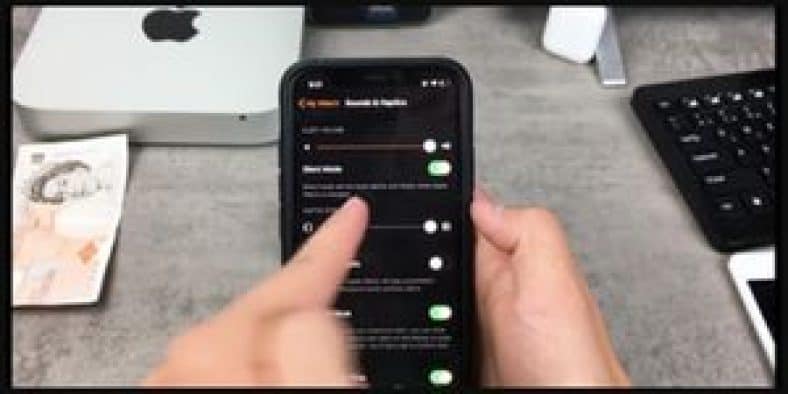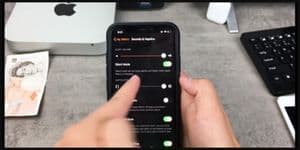 Now, select the "sounds & haptics" option.
Turn on the cover to mute the option also from your watch.
After finishing all these, wear the watch on your wrist. Cover it with your palm (not more than 3-4 seconds), especially the watch display, until you feel a tap.
How to Put the Apple Watch on Vibrate
Along with Apple Watch, every phone and watch usually comes with a silent alert known as vibration. People prefer this mode because it lets the user respond swiftly instead of in silent mode.
To put this mode on Apple Watch, a user must mostly introduce haptic alerts. Haptic alerts and sounds are significant functions in the Apple Watch, which directly adjust with vibrating strength. Here's how you can deal with vibrations.
First, open the watch menu bar.
Click on "Digital crown" to access the home screen.
Next, tap on the "Settings" app icon.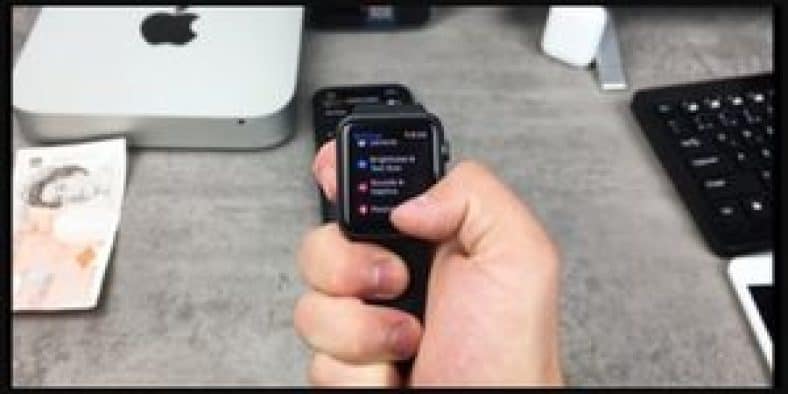 On the "settings" screen, you will see the "Sounds & Haptics." option at the right corner below the "Brightness & text size" option.
After tapping on these functions, you will see the volume settings.
Swipe up and increase the volume to adjust vibration strength.
Users can add more haptic alerts by turning on the "prominent haptics" slider buttons.
Now, enjoy the vibration mode on your watch. Correspondingly, I also want to clarify one thing here, which is important.
The overall steps I follow above can be done on your iPhone devices by pairing them with the Apple Watch.
How to Turn on Do Not Disturb on the Apple Watch & iPhone at the Same Time
If you wonder how to turn on do not disturb on the Apple Watch with an I-phone, then try this out. It is possible to pair the two devices at a similar time, even if you want to do it on Apple Watch and I-phone.
First, you must open or install the watch app on your phone.
Scroll it and tap on the "Do not disturb" option.
Now, this is the main part of this method. You may find an option inside the phone: "Mirror I-phone." Toggle or flip it to turn it on.
Finally, your phone and watch are now simultaneously in "Do not disturb" mode.
Once you set up the watch in "do not disturb" modes, here you also get another option of setting the duration of these functions. This means you can decide how long you want these functions to last, such as until you cancel it, for 2 hours, and until the evening.
Apart from this, you can also pause the "Do not disturb" mode whether you set an event in the calendar previously until it finishes.
Keep a note that, after enabling the "watch app" and tapping on "mirror iPhone," a user can control the "Do not disturb" option from each. It will let you control the device from either too.
How to Silence Siri on Apple Watch
Siri in Apple is an amazing artificial intelligence voice command that works as a Google Assistant.
To command the watch, an apple user needs to raise their wrist and say, "Hey Siri, extend the volume 10/20%" or, "Hey Siri, open the settings app."
However, sometimes it could be annoying for a user since "Siri" gives commands and shows notifications again and again. So, if you feel like stopping these or keeping it silent, follow the steps thoroughly.
Open the settings, or give a command to your watch by saying, "hey, Siri, open the Settings App."
Now, scroll to find Siri.
Tap on "Siri, responses."
After opening the gesture, you find there are 3 initial options: always-on, control with silent mode, and headphones only.
Click on "control with silent mode" to send your watch to full silent mode from Siri.
Frequently Asked Questions (FAQs)
Does the Apple Watch Sound Disturbing?
No, they won't be more annoying if you have a problem with the watch's harsh noise, ringtone, or vibrations. The Apple Watch sounds as normal as any electronic device.
Most come for calls, message notifications through third-party apps, reminder alerts, and vibrations. It's totally up to you. If you find them annoying, then it will be. If you feel ok with them, then it will be good.
What Is Silence Mode on Apple Watch?
Silent mode is a kind of function which works to pause the device to make sounds or vibrate. In the Apple Watch, silent mode is used to stop the device from making sounds or limit it to give alerts coming through different third-party apps like Facebook, email, What's an app, etc.
How Do You Put the Apple Watch on Vibrate Only?
By operating the sounds and haptics option, anyone can only put the Apple Watch on vibrate. To find this function, turn on your watch. Then open the settings app and scroll down. Find that option and click on the pop-up to turn it off or on. Put this mode off if you want it to be vibrating only.
Is It Not Disturbing the Same as Silence in the Apple Watch?
Not at all. There is a key difference between the "Do not disturb modes" and "silent mode" in Apple. When someone puts their watch on "do not disturb mode," it will be silent on the haptics so that you're not feeling disturbed.
Meanwhile, only the silent mode on Apple Watch lets you avoid call and notification sounds except alarms or timers.
As you can see, learning how to put Apple Watch on silent will benefit you from many perspectives. The first one is that it lets you deeply understand each function of the watch.
Second, you can now teach others to get away from their troubles of annoying incoming calls, notifications, and scary app sounds. Besides this, you can now smartly let the watch in silent mode according to the situation.
Before finishing this post, I want to give an important tip. Try to pair or sync the watch with your iPhone.
It could make the work faster if you cannot use your phone to keep it silent. You can do it through your watch when it is an emergency issue.
As an Amazon Associate, I earn from qualifying purchases.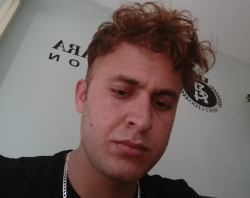 Latest posts by Nick Rolloson
(see all)