Apple Watch Ultra VS Series 8 | Which Watch Should Be Your Pick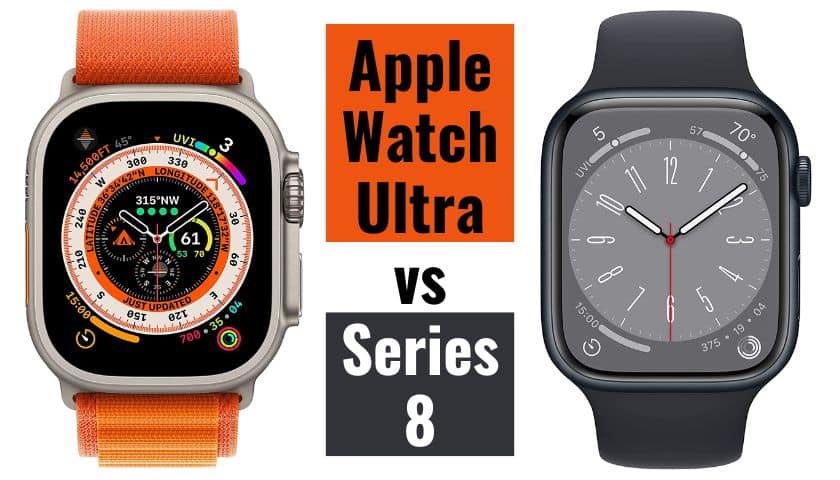 As an Amazon Associate, I earn from qualifying purchases.
The Apple watch ultra and Apple watch series 8 have a lot of features yet you have to choose between Apple watch ultra vs Series 8.
Apple always tries to bring new features and improvements to its products. For this, people are also attracted by this brand. Nothing new in this watch series also.
There are some reasons why you should pick the best one among these as one of them might have better performance than the other one.
So, let's go deep into the Apple Watch Ultra to the Series 8 details. There are many similarities between these two watches, but the Ultra takes things to a whole new level, maybe convincing some other brand watch owners to make the switch.
Apple Watch Ultra vs Series 8 – Comparison Chart
Here's a chart of specifications given below. Look at the chart for a glance over the specifications.
| | | |
| --- | --- | --- |
| Parameter | Apple Watch Ultra | Apple Watch Series 8 |
| Cellular | Has a built-in cellular | Cellular in the box. Can be used when emergency |
| Special Feature | Activity Tracker, Heart Rate Monitor, Sleep Monitor, Blood Oxygen | Activity Tracker, Heart Rate Monitor, Sleep Monitor, Blood Oxygen |
| Material | Aerospace-grade titanium | Aluminum and stainless steel |
| Bluetooth | BT 5.3 | BT 5.0 |
| Sizes | 49 mm | Two sizes: 41mm and 45mm |
| Water resistance | Yes (depth up to 100 meters) | Yes (depth up to 50 meters) |
| Processor | S8 SiP | S8 SiP |
| Health sensors | Temperature sensing, ECG, heart rate, blood oxygen | Temperature sensing, ECG, heart rate, blood oxygen |
| Always on display | Yes (2000 nits) | Yes (1000 nits) |
| Safety features | Contact emergency services, show medical information, can detect hard falls and connect to emergency services, can activate siren, a severe car crash can detect and connect emergency services immediately | Notifications for high and low heart rates, in addition to fall detection and the emergency SOS function |
| Battery life | 36 hours (60 with low power mode) | 18 hours (36 with low power mode) |
| Connectivity | LTE and UMTS cellular Wi-Fi 802.11b/g/n (2.4GHz, 5GHz) Bluetooth 5.3 | LTE and UMTS on GPS + Cellular models Wi-Fi 802.11b/g/n (2.4GHz, 5GHz) Bluetooth 5.0 |
| Other sensors | Accelerometer, Accurate dual-frequency, meter with ambient light and barometric altimeter, GPS\Gyroscope, Continuous altimeter, Accelerometer sensitive to high accelerations, Measuring device for depth, Sensing the temperature of the water | Accelerometer Ambient light Barometric altimeter Compass GPS Gyroscope Always-on altimeter High-g accelerometer |
| Recharging | Fast charging | Fast charging |
Apple Watch Ultra vs Series 8 – Detailed Discussion of the Differences
From the above chart, we already can see that there are some similarities and dissimilarities between them. For a detailed discussion of the differences please stay with us.
Here's a detailed discussion of the differences between the Apple watch ultra and Series 8.
1. Design
Design-wise, the Apple Watch Ultra and the Apple Watch Series 8 are very similar.
The Apple Watch Ultra is considerably bigger and chunkier than the Apple Watch Series 8. This is because it is constructed from titanium, which allows it to tolerate harsher conditions.
The Watch Ultra's Digital Crown is more tactile than that of the Watch Series 8, making it possible to use it even when wearing gloves
The function button below it is also more obvious. Also located on the left is a dual speaker and an additional Action button for customization.
Even the Watch Ultra's display is flat, for safety reasons. It also comes in a single case size of 49mm, so people with smaller wrists will need to think carefully before purchasing it.
The Series 8 is available in smaller 41mm and 45mm cases than the Watch Ultra and is either made of aluminum or stainless steel depending on the model. Its display is curvier, and the Digital Crown and side button are smaller and less obtrusive.
The Watch Series 8 is 50 meters water resistant, whereas the Watch Ultra is 100 meters. Comparatively, the Watch Ultra has also been tested to MIL-STD-810H standards in addition to its IP6X rating.
The Watch Ultra, unlike the Series 8, has a built-in siren and features International Orange accents.
2. Outlook
Although it costs more, the Ultra is more focused on endurance and utility than earlier fashion-driven Edition watches. It is also unquestionably the largest Apple Watch in the range.
The Apple Watch Ultra is comparable to a Casio G-Shock when compared here to Apple Watch Series 8.
Along with the larger case and curved flat display curves of the new watch, its new design pushes the head and side push button into an enlarged side portion.
Some folks who favor larger or more striking watches could find the unique design to their liking. Different from Apple's earlier, more understated Edition case coatings, this one grabs attention.
Both of the watches look amazing. Two apple watches have their way of outlook but it's mesmerizing.
3. Features
WatchOS 9 is included on both models, and additional features include a skin temperature sensor, an emergency crash detection function, the ability to use the top Apple Watch apps, a full suite of fitness tracking features, and a familiar set of communication options.
Essentially, they're the same kinds of gadgets.
There's also a new siren app for the Apple Watch Ultra, which uses that built-in speaker we discussed before to emit an 86-decibel alarm. Reportedly, listeners from a 180 m distance may still hear it.
The Apple Watch Ultra also has its Depth app. Waterproof to 100 meters, or twice as deep as the Apple Watch Series, the device may begin measuring a descent beneath 3 feet. 8.
The Series 8 function uses a dual-sensor layout to collect the body and ambient temperatures from behind the watch, eliminating environmental bias.
The Apple Watch Series 8 captures a reading of your body temperature every five seconds while you sleep, and it can detect temperature variations as little as one degree.
Owners of the Apple Watch Series 8 may monitor nighttime changes in their basal body temperature, which can be indicative of activity, flight delays, or illness.
So, you can know the differences between them.
4. Battery life
The Series 8's battery lasts 18 hours, like all Apple Watch models. The WatchOS 9's Low-Power Mode extends battery life to 36 hours but also disables the always-on display, heart health monitoring, and workout AutoStart.
If you wish to track your sleep without Low Power Mode, charge your watch before night.
Considering the Ultra's larger size and battery capacity, it's not surprising that its 36-hour battery life is double that of the Series 8 Apple Watch. To some, the device's bulk may make them reconsider using it as a sleep monitor.
Thus, the Apple Watch Ultra is the superior option if you place a premium on extended battery life.
Two very different smartwatches require around an hour to charge to 80%, and then another 30 minutes on a trickle charger are needed to achieve full power. Be aware that a 20W fast-charging wall adapter is required for these charging speeds.
5. Materials
Aerial grade titanium, used in the construction of the Apple Watch Ultra, is both lightweight and strong, with the bonus of being corrosion-resistant in salt water.
Ceramic and sapphire crystal, just like the Series 8 Apple Watch, make up the Ultra model's rear.
On the other hand, The Series 8 Apple Watch can be purchased in either aluminum or stainless steel. The aluminum Apple Watches are the most reasonably priced.
Apple's metal Apple Watches are eco-friendly in every way: they're manufactured from recycled 7000-series aluminum, weigh next to nothing, and are perfect for those who like to be on the go.
So, there are fewer differences between the materials and both are good for customers' use.
6. Screen size
There is only a 49mm option for the Ultra. With its larger battery, the Ultra is thicker (14.4mm) than the Series 8 (10.7mm). The lightest Series 8 has a 45mm stainless steel casing, and at 61.3 grams, the Ultra is over 10 grams heavier.
The Series 8 can be purchased in either a 45mm or a 41mm case. The Apple Watch Series 8 and Apple Watch Ultra both include an Always-On Retina Display, meaning the screens never go dark when the wearer puts their wrist down.
It would seem that the Watch Ultra would fare better in intense sunlight than the Watch Series 8, which only offers up to 1000nits.
Both the Watch Series 8 and Watch Ultra have vibrant colors and deep blacks, but the Watch Ultra adds a Night Mode that can be activated by swiping the Digital Crown upwards and switching to a red Way finder face.
7. Processor
Both the Series 8 and the Ultra use the same S8 SiP, which is a dual-core 64-bit system-on-a-chip for the Apple Watch. The S8's Bluetooth and sensors have been upgraded since the S7, and its accelerometer and gyroscope have also been improved.
The latest models have both the W3 and U1 CPUs. The Apple Watch Series 8 and Apple Watch Ultra are the first Apple Watches to include Bluetooth 5.3.
Coming from an older Apple Watch, you should find the Series 4 to be noticeably quicker and more responsive. When compared to Apple's S5 chip, the S8 is supposedly 20% quicker.
8. Health and Fitness
A new temperature sensor built into Apple Watch Series 8 and Apple Watch Ultra can help women monitor reproductive health metrics including cycle tracking and ovulation detection.
Both the sensor closest to the skin (on the back of the watch) and the one just under the display (to account for ambient temperature) work together to provide an accurate body temperature reading.
Every new Apple Watch comes equipped with an innovative new feature called Crash Detection, which can detect if you've been in a car accident and automatically call for help.
Similar fitness and monitoring capabilities are present in both the Apple Watch Ultra and Series 8.
9. Storage
The Ultra and Series 8 Apple Watches, like previous models, come with 32GB of storage.
The S8 chip, a 64-bit dual-core CPU, the W3 chip, and a U1 chip are all shared components of the Apple Watch Ultra and the Watch Series 8.
They also share several sensors, such as those for measuring temperature and oxygen levels in the blood, as well as those for measuring optical and electrical heart rates.
However, as we noted, the Watch Ultra is equipped with an internal 86dB siren and a Depth Gauge, neither of which are available on the Series 8.
Unlike the Series 8, which only has one speaker and microphone, the Watch Ultra features two of each and a microphone array with beamforming. Both units are equipped with a compass, altimeter, gyroscope, and accelerometer that can measure up to 256 g's.
Low-battery modes exist for both, with the Watch Ultra going the extra mile by promising a 60-hour battery life by the end of the year.
10. Software
Apple Watch Ultra and Watch Series 8 share WatchOS 9 and hence provide nearly the same functionality and user experience.
Both have an electrocardiogram (ECG) app and a blood oxygen app and include features such as high/low heart rate alerts, irregular rhythm alerts, cycle monitoring with ovulation estimations, and fall detection.
A few features are exclusive to the Watch Ultra that isn't available on the Watch Series 8, such as the alarm, Night Mode on the Multimedia face, the customizable Action button, and the option to use it as a diving computer, but otherwise, all of the functions are shared.
Apple Watch Ultra vs Series 8 – Which one to Buy?
In terms of functionality, the Apple Watch Ultra and the Watch Series 8 are very similar; however, the Ultra offers certain additional capabilities and a larger, more durable design.
The Watch Ultra is the superior model of the two for people who engage in more strenuous activities like rock climbing or intense trekking. It has a more substantial battery life, an ergonomic and effective design, and useful extras.
Even so, the Apple Watch Series 8 is probably going to be more than enough for the average user. Additionally, it is less expensive and comes in a wider variety of materials and color options.
Frequently Asked Questions (FAQs)
Is the Apple watch ultra-worth the price?
It has a longer battery life than other Apple Watches and several impressive features tailored to outdoor enthusiasts.
When compared to the $749 price tag of the 45mm stainless steel Apple Watch Series 8, I find the Ultra to be the better buy.
Is the Apple watch series 8 ultra-worth the price?
Although the 49mm screen size may be too much for some, the incredible combination of features, long battery life, and attractive titanium casing makes this a very tempting option, especially given its relatively low price tag of $799.
Why should you buy an Apple watch ultra?
You should buy an Apple watch ultra because it has an amazing design and large screen, the battery life is so good, the customizable action button, outdoor-oriented features, etc makes it worth buying.
Why should you buy the Apple watch series 8?
The new Series 8 Apple Watch features a temperature sensor that monitors your body while you sleep, allowing you to monitor any fluctuations.
Using this information, Cycle Tracking can give you a rough idea of when you probably relatively high percentage, which can be useful for future pregnancy planning.
Final Words
The Apple Watch Series 8 is a wonderful watch, but it doesn't provide many additional functions over the Series 7. If you don't need the latest and greatest watch every year, don't upgrade from a Series 7 or 6.
The Ultra is a different tale. Although many users will find the 49mm display too large, the titanium design, fantastic feature set, and long battery life make this device very appealing, especially at $799.
When deciding on a new watch or whether or not to upgrade an existing one, practical considerations and available funds should take precedence.
As an Amazon Associate, I earn from qualifying purchases.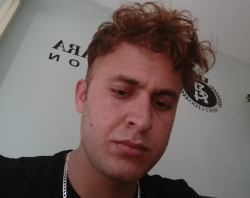 Latest posts by Nick Rolloson
(see all)