Are Smartwatches Secure? [Know All Details]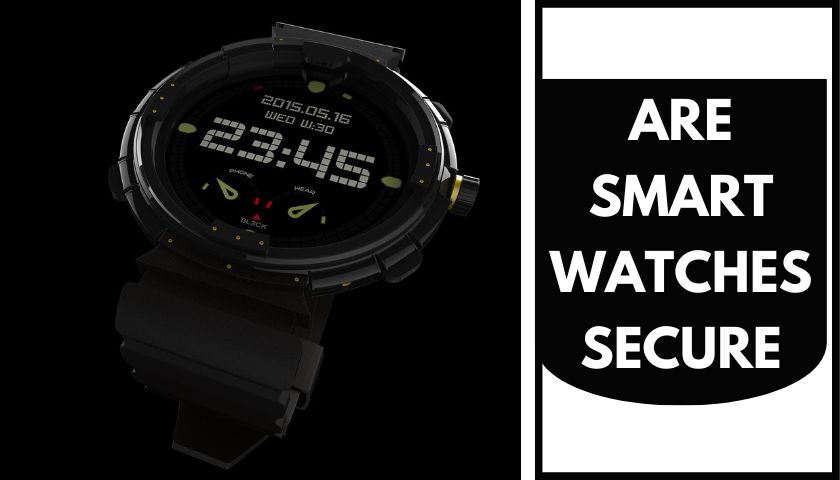 As an Amazon Associate, I earn from qualifying purchases.
Smartwatches are Internet-enabled devices, which makes them highly difficult cases of cyberattacks.
Cybercrimes or cybersecurity claims are now a common problem, slowly spreading like a net of spiders in all electronic devices. Observing this situation, you might wonder if are smartwatches secure and safe.
I must say, No. Some little things are working behind the back of this. Smartwatches are versatile, but many features found here operate by internet accessibility.
Are Smartwatches Secure?
Smartwatches are now the most digital bacon to fry all the dishes instantly. Day by day, people feel disinterested in using smartphones. They fix their taste from smartphones to smartwatches.
But the question may arise, what about security? Security means I am talking about cyber crimes, theft of bank information, hacking, etc.
Although we have advanced in technology, we have yet to develop a robust defense system regarding cybersecurity, hacking, etc.
Data theft from phones, computers, laptops, and even watches is a frequent occurrence these days. This sort of problem is also true regarding the smartwatch series. This is not true that you always need help with using a smartwatch. But they can cause you trouble like this often.
Now the question is, how can anyone know about my personal information? Knowing your personal information is easy for everyone since you're using your bank documents, credit cards, location, etc.
Besides the risk of cyberattacks and data breaches, another fact may bring trouble like this for you.
The fact is nothing but third-party apps have access to sensitive user data through smartwatches.
Smartwatches are usually hacked through the internet. In BBC news, research from the UK's National Cyber Security Center(NCSC) will find that malicious apps hold most cyber hacking issues.
Of course, we usually download apps in our rural life to use on a cellphone, smartwatches, TVs, etc. Mr. Levy added more to alert the victims of cyber-criminals strategies by not downloading all social media apps blindly.
Those third-party apps contained spyware /stalker ware, capable of a hacker stealing everything from the location and personal data. Especially the fitness tracking apps downloaded on wrist timers can be more hazardous.
What Are the Specific Smartwatch Vulnerabilities to Consider?
The vulnerability of smartwatches is a global risk for the wearer worldwide. This tiny gadget will make your life comfortable by pairing it with smartphones through Bluetooth.
People use their smartwatches like a remote control. After the invention of LTE smartwatch technology, doing activities like checking email notifications and making calls is now normal for the wearer.
But do we know how these blissful features become a curse to us unknowingly? As cybercrime is increasing daily, it is crucial to be more aware of using smart devices.
Especially those devices which have Internet access. According to a report of 2022, there are huge increments in electronic devices; people feel more interest in buying them.
They know these accessories have the divine power to predict when a person needs to drink water, when to sleep and when to remain stress-free.
Those devices added more twists to life; they can ruin your normal life. These are some common cyber offenses in today's smartwatches:
1. Storing Private Information in Smartwatch
It might sound a little surprising, but true. Nowadays, people use their electronic devices like their personal assistants.
Research shows people would like to save important documents on their cell phones rather than a note.
This can cause any cybercrime and give a clue to the miscreants to collect your details. One example is smartwatches that include GPS.
It is a common device that you're going to use over time. Every time you turn on the Wi-Fi to check the emails or move to any unknown place etc. You may now wonder how they can know the data provided in your wristwatch.
It's simple, the cloud storage or server of the company manufactures the Internet network or server we use. And all your private information is stored there, which attackers can expose anytime.
2. Installing Third-Party Apps May Be the Culprit
Installing apps in your wearable device may bring a big disaster for you in the future. I have discussed this above already. In this sense, when someone clicks on third-party apps or links provided by Google advertisements.
This will scan all the information from the device. As a result, all your personal information is seized by the miscreants.
3. Smart Home Controlling Tech
Smart wrist timers often control smart home technology. For more clarity, I can include the Bluetooth pairing systems. Some devices are manufactured with special functions.
Suppose you want to make a call using Wi-Fi through your phone by watching. But the device may be paired with another model of phone which is not yours.
Smart home tech will obstruct this unknown access to connect with your network. But sometimes, they may fail to do which is another possible vulnerability of wristwatches.
4. Create Vulnerability in Business Network
Some features available on smartwatches can cause difficulties on a business network. It's a common problem on every smart timer since most devices have plenty of business applications.
Business applications like taking calls and notes from any fellowship can provide a clue to hackers to steal information because the smartwatch can manage notifications from your Android phone or other electrical devices.
So, when you open the Wi-Fi network of your wristwatch, it turns from private to public. At that time, those important documents which you have saved or created a file in the drive may be hacked by third-party agendas.
Together with this, most smartwatches are highly compatible with smartphones which could provide an entrance for fraudulent people.
5. Phishing Issues
Phishing is the most important consequence of a cybercrime or hacking issue. It comes from fraudulent apps. Although those apps are available in the Play Store or Apple App Store, they're not familiar to all.
These Fraudulent and unofficial apps often ask the user to put their Google account to sign in or something very personal. Some of them are often organized by common questions, which help hackers to track your location or personal information.
6. Low Energy Bluetooth Pairing
When you're pairing the device with low Bluetooth energy, it can be the reason for smartwatch vulnerabilities.
Because the low-energy data encryption of the devices lets the criminal rip off all the information from the watch. But this incident could hardly happen because of the weak encryption of the data.
7. Accelerometer, Factory Reset Password, Reconfiguration
Along with these, there are some more physical traits present in your wristwatch, including an accelerometer, factory reset password, and reconfiguration works to track movement for health and fitness features.
This type of function also works to reveal the data like passwords or credit card numbers to the hacker.
Secondly, factory reset passwords are one technical backend tool typically used to access loT devices. These features are often used to reset the whole device.
Since it needs a user password for troubleshooting the device, this goes unchanged at the end of the procedures. As a result, finding the password of your device becomes easier for hackers.
Reconfigured text messaging is another hacking system. This generally happens with kids' smartwatches. Hackers hit another strategy here to steal the necessary information of the user through some specific written text message.
What Are Some Easy Steps to Keep Your Smartwatch Safe?
Smartwatch vulnerabilities are heart-stricken facts that need to be slaked seriously. To inhibit such difficulties, the following steps may help anyone overcome the situation.
1. On-Device Security Settings
Turning on the on-device security settings in your watch. It is a common way that retains the miscreants to steal data access or do such misdeeds at the end of the day. In these traits, I found three initial type settings, including-
Blocking unauthorized pairings
Two-factor authentication
Password protection on the lock screen
Blocking Unauthorized Pairings
Blocked unauthorized pairings is one kind of watch feature named Activating lock settings.
Through these features, a wearer can block the pathway of hackers to steal necessary information. But this is only available on some smartwatches. This feature is found in high-end wrist timers like Samsung, Apple, etc.
Two-Factor Authentication
It is another authentication fact confirmed by the second device through 2-step verification systems. Users require an OTP or code to verify their account or mail when entering their email address. This is a security feature that can save both you and your information from stealing.
Password Protection Lock Screen
Password protection lock screen is also a suitable precaution to fight against hackers and spam. Secure the smartwatch with a strong password to keep it safe from thieves and hackers.
Other Protective Functions
There are some more functions available on top-notch smartwatches to give protection, such as
PIN or pattern to unlock
Additional lock system if the phone is too far from the watch
"Lock on Removal" tracking system
2. Secure The Paired with Smart Devices
Try to secure both devices while pairing the watch with smart devices. When you pair a smartwatch and smartphone simultaneously, it is important to protect them. Otherwise, this could result in vulnerable issues that are inexpressible.
3. Avoid Using / Installing Unofficial Apps
Do not use or install unofficial apps on your watch. As you know, doing such things may ruin your privacy and help fraudulent people hack your personal information.
Therefore, keep yourself away, even avoid clicking on unknown advertisements from Google. It is worth mentioning that sometimes Google play or Apple app store fails to detect malicious applications.
In that case, use your common sense or gut feelings before installing any third-party apps.
4. Do Not Jailbreak Your Device
When anyone jailbreaks their device (whether it'd a smartphone or a watch), it might be a genuine threat to their security.
Because jailbroken devices mean you are to keep your phone away from updating Wear OS. Since your device is deprived of auto-updates, you probably miss the latest security patches.
For this reason, jailbroken ecosystems end up having many dangerous apps that are difficult to remove.
5. Always Update Your Device
New features are often added to the device via system updates. This is important since they work mostly to remove unnecessary bugs and clear cache databases.
Smartwatches also have these update options if you have already turned on the automatic options. Try to update all the new OS versions; apps notified by the device.
Because it fixes critical security problems, by adding new functions, you will enjoy more security than previously.
The unwillingness to update your device may lead you as a victim of cybercrimes.
Also, ensure to delete old apps that have not been updated for many years. It's because old programming code helps fraudulent people to steal information.
6. Built A Habit of Using a VPN
This hack often works as a life savior to you. Built a habit of using a virtual private network. VPN is a secure way to use Wi-Fi open publicly in restaurants, railways, malls, and hospitals.
Another leading advantage of VPNs is that some contain extraordinary protective features like a secure Kaspersky VPN connection. This App offers a special package to prevent antivirus and malware from electrical devices.
7. Avoid Connecting All Your Devices to Watch
Connecting all the devices to your watch is an unwise decision. Doing such a stupid act will prolong the chance of leaking your private information to hackers.
When anyone connects their device to the watch, the miscreants hack the information, like stealing the key from home.
Smart home control (door locks, CCTV cameras, etc.) devices are defective and weak to protect your watch from hacking. Instead of protecting, they could expand the way to stealing "keys" through the internet.
8. Remove Unused or Outdated Devices from Home Network
Any undoubted or untouched device is surely bringing disaster to you. You should update your smart products. In this regard, remove all sorts of unused, outdated devices from a home network. If any remains, it can result in further consequences for you.
9. Change Default Backend Passwords
Change all the default backend passwords from your smartwatch. A default password often creates technical development access that stays in a factory default credential.
Find clear instructions through the tech manual. Or, contact your watch manufacturer to learn the proper way to change.
Besides this, change the password of your router and modem once a month.
Make sure the password you choose is strong and belongs to 5-6 characters. Keep your passwords safe or use a password manager available in the Google Play Store or Apple App Store.
6 Tips for Smartwatch Privacy Safety
Try out these six extreme tips to decrease the risk of smartwatch vulnerability and violence.
1. Buy Trusted Names
Buy trusted branded watches from the market. Unpopular names of products are not worthy of proper safety.
Different from this, give before buying a trusted, branded wrist timer because the cheap, unknown brand needs more security against smartwatch hacking.
2. Limit App Permission on Watch
Limit the app permissions on your wristwatch. Apps downloaded from the Android and Apple ecosystems usually seek permission. But only some devices have this sort of feature.
So, choose the apps wisely and avoid downloading them unknowingly. Force-stop your device from installing unnecessary applications.
3. Be Aware of Installing Red Flag Apps
Odd device activities are a common sign that someone else has hacked your smartwatch. This often occurs due to installing malicious software.
It is a kind of software often accompanied by viruses, spyware, and other unwanted components. It leads your device to act according to the hackers.
Therefore, keep an eye on your previously downloaded apps to dismiss the attacks of cyber fraud.
4. Uninstall Unnecessary Apps
Unlike smartphones, you may already install some unnecessary apps on your smartwatch. This silly mistake can cause further deterioration for you. Uninstall all the unnecessary apps from a smartwatch.
5. Turn On Safety Protection
Suppose your smartwatch has special functions like detecting spamming or virus thread apps; congratulations to you because this will save you from many unexpected situations.
Such protective functions often tool smartwatches like Apple and Samsung as Windows Defenders. So, turn this on to attain extra protection.
6. Stay Off Public Wi-Fi
Connecting to public Wi-Fi with a smartwatch can make you the victim of cyberattacks. In that situation, stay away from using public Wi-Fi here and there.
Because sometimes, cyber hackers intentionally set their Wi-Fi facilities public to steal people's individual information.
Frequently Asked Questions (FAQs)
Can Smartwatches Be Hacked?
Yes, nowadays, it is possible to hack your smartwatch. With the help of malware, pairing with Bluetooth is one of the common ways of hackers. They used to install this App to hack necessary information of their targeted person.
Again, they can hack your smartwatch through the bank documents or payment Apps you use, such as Apple Pay. They can access your bank as well as your credit card information.
Smartwatches are safe to use everywhere. If you like to lead a sensible and disciplined life, smartwatches are the best way to wear them every time. It will alert you, help you become punctual, and orderliness. Smartwatches are often helpful for exercising as well as working out.
What Are the Disadvantages of Using a Smartwatch?
One of the common disadvantages of using a smartwatch is its charging issues. Most smartwatches come with high-profile batteries lasting 1-2 days after a full charge.
Along with this, some watches only last for a day. This is so disappointing for anyone because if you need to remember to charge the watch. It will end up having a dead watch the next day, which annoys you a lot.
Wearable devices are secure to use in many aspects. Those devices are good for connecting smartphones wirelessly via any protocol, including Bluetooth, NFC, and Wi-Fi. Since those devices are useful to conduct, they are insufficient for fighting against hackers.
Of course, most smartwatches come with an accelerometer that can track basic activity metrics. For example, steps tracking systems of any smartwatches.
These features are often used to track distance from any site. Since this is a relatively standard activity metric, it doesn't require more specialized sensors.
Some watches are often manufactured with built-in GPS, which only produces accurate outputs sometimes.
Despite some cyber-attacking problems, always try to be aware of the situations. You need to take preparation to avoid such difficulties.
I know you may still be confused about whether are smartwatches secure to use. They're unsafe to use for some inconvenience.
But make a habit of doing some things every time, like always updating your device. Update the Wear OS so that hackers won't exploit the security flaws.
Furthermore, ensure to save and make the wireless router more secure than before. Install fitness and medicated apps on your wristwatch locally. Delete cache files and data from the smart hand timers every day.
As an Amazon Associate, I earn from qualifying purchases.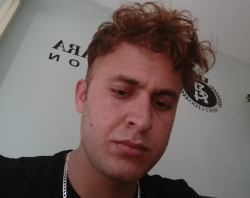 Latest posts by Nick Rolloson
(see all)