How to Set Up the Weather on Fitbit Versa 2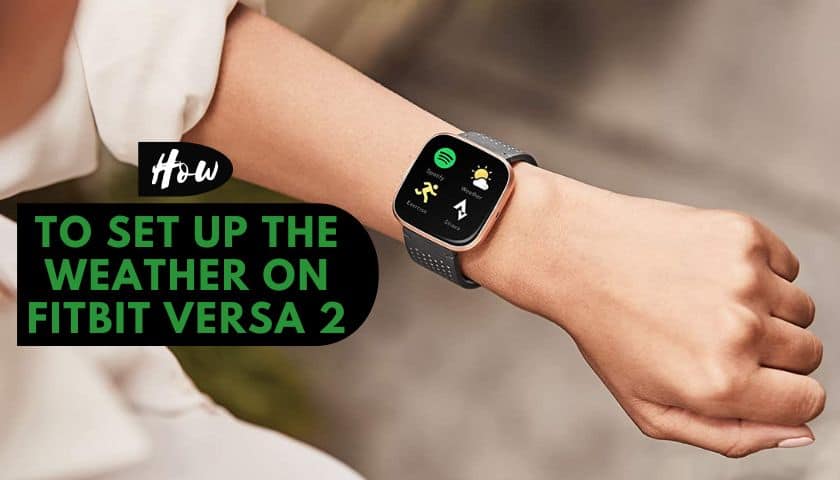 As an Amazon Associate, I earn from qualifying purchases.
Looking for your daily errands without an umbrella or a jacket when it was pouring outside? You'd be tempted to blame the weather. If somehow the weather was very bright in the morning hours, with the sun's rays penetrating any small gap. One of my favorite Fitbit apps is the Weather app.
You can also use the weather widget to check current conditions for the next few hours and days. Also, add a few more locations to your Fitbit's Weather app and set up the weather on Fitbit Versa 2.
If you have a Fitbit tracking service, you are less likely to find yourself in such difficult and dangerous conditions. For example, only when you select the incorrect location, you will be solely responsible.
What is Fitbit Weather App?
Fitbit weather app is a weather order to forecast app that provides current weather conditions. Your Fitbit tracker or smartwatch can tell you the lowest and highest temperatures of the day. It's quite useful and can work with you to find your day.
Functions
Provides accurate weather forecasts in any location. Its precision is unfailing.
It has severe weather warnings that keep you alert and ready for any type of severe weather or storm.
It displays the current day's temperature.
It allows you to check the exact weather forecast every minute. You can also get weather forecasts for the next few days.
It allows you to access local weather updates as well as global weather updates while traveling.
Along with its data, it displays current weather conditions such as visibility, humidity, UV index, sunset and sunrise times, and wind gusts and speed.
It also provides global weather alerts for ice, snow, and rain.
How to Set Up the Weather on Fitbit Versa 2?
To begin using the weather app, make sure the tracker is connected to the device.
Open your Fitbit app.
To access your account, tap the profile icon.
Select the device type you're using in your account. In this case, the Fitbit Versa 2 is the better option.
After you've chosen your device, go to Apps.
Browse the apps and select the weather app.
When the weather app loads, look for and tap the settings icon.
Select your preferred temperature measurements by tapping the Settings icon. Furthermore, Celsius is the most widely used standard measurement.
The following step is to choose your location. Enter the name of the city or town to find your location.
You can delete unwanted locations by clicking the trash icon,
You can also add new locations by clicking the add icon.
How to verify your Fitbit Model Supports the Weather App?
If you don't see the Weather app on your Fitbit or in the Fitbit app gallery, it's possible that your model doesn't support it. Most Fitbit watches now include a weather app. This includes the Sense, Versa, and Ionic series.
Many Fitbit trackers, particularly newer models such as the Charge 5, Luxe, inspire 2, and HR, do not include a weather app. The Weather app is currently supported by Fitbit's Charge 2 trackers.
How to Troubleshoot Fitbit Weather App Not Updating?
While you're experiencing difficulties updating your Fitbit weather app, here are some solutions you can try.
1. Turn off Battery Optimization
It is possible that battery optimization is preventing updated data from being downloaded from the internet. You can disable the battery optimization in the weather app by going to settings.
2. Re-enter Your Location
You can update your weather app by removing and then re-adding the location. By doing so, you will force the app to display the most recent weather forecast for your location, and it will continue to function normally.
3. Eliminate Data Restrictions
If your mobile app relies on mobile data, the background data restrictions are most likely enabled. To resolve this, go to settings and disable data restrictions; you will then receive updated forecasts without issue. Alternatively, you can resolve the problem by connecting to a Wi-Fi network.
4. Restart the app
Browse to the app's settings and force it to close. Clear your phone's data and restart the app, then enter your location. Another option is to reinstall the app, which will resolve the problem.
How do I fix my Fitbit Weather?
Restart both your phone and your Fitbit.
Remove any saved locations from the weather app.
Open the Weather app within the Fitbit app on your paired phone and select Settings.
Tap the Edit button, then the x button, next to each saved location.
Check that your paired phone is not in battery saver or low power mode.
Only for Android users: if you have the Fitbit app stored on an SD card, move it to your phone's internal memory.
The app performs best when stored on the phone's internal storage rather than a memory card.
How do I convert Celsius to Fahrenheit on my Fitbit?
Launch the Fitbit app and select the settings icon.
In the device list 3.
Press the Charge button
Select "Apps,"
Select "Apps," then select the settings cog next to "Weather."
The first item listed should be "Temperature Unit," so tap on that row (where it says "Celsius ")
Tap on "Fahrenheit "
Tap "Done" in the upper left corner.
Tap "Charge 3" in the upper left corner.
Check that your phone synced the new setting to your tracker by looking at the sync time, which should be close to the current time. If not, To manually "Sync Now,"
Check that you can now see the temperature in Fahrenheit.
Frequently Asked Questions (FAQs)
Why won't My Versa 2 show the Weather?
Tap the Versa 2 icon in the dashboard of your phone's Fitbit app to be taken to a new page with the watches and apps slabs. When you press the apps slab, your apps will be installed on your Versa 2. The Weather should be included.
By pressing the settings icon on the right side of the screen, you can change your weather location. If GPS is enabled, it will probably say "Current Location," press edit next to "list of cities," and then done.
Sync your Versa 2 with the Fitbit app, and the Weather for your location should be displayed on your Versa 2.
Can you get Weather on Fitbit Charge 2?
The Fitbit Charge 2 has a variety of features. These features include interchangeable straps, the ability to view phone notifications, and a large screen.
While it can help you keep track of your fitness levels, it cannot show you weather patterns. This is because it lacks built-in weather software. Besides that, Fitbit does not support app downloads.
So, you won't be able to check the Weather with your Fitbit Charge 2. Unfortunately, you must either upgrade your device or hope a software update includes this feature. The company has an active community requesting that such functions be added to this device version.
Can I wear my Fitbit charge 2 in the rain?
The Charge 2 is water-resistant, which means it's rain- and splash-proof and can withstand even the most strenuous workout. As a result, it is not advised to wear it while swimming or showering. You can, however, manually log any water activity in your Fitbit account to receive credit for your actions.
Does cold weather affect Fitbit?
When the temperature drops, you may notice that your phone's battery seems to last only a short time. This is because cold weather can reduce the battery life of your phone.
When it's cold outside, the battery on your phone will discharge faster than usual. This is due to the battery having to work harder to keep the phone warm, which consumes more power.
Furthermore, using your phone in direct sunlight or extremely cold temperatures can reduce the lifespan of your battery.
Final thought
You should install a weather app on your Fitbit to help you know how the weather will be when working out. You can enjoy any activity you plan, especially outdoor activities if you use a weather app.
The Fitbit Versa 2 will assist you in setting daily activity goals. These goals are intended to keep you moving and easily set up the weather on Fitbit Versa 2 visual finish lines to reach. But you may find yourself needing to increase or decrease these goals at any point during your fitness journey.
As an Amazon Associate, I earn from qualifying purchases.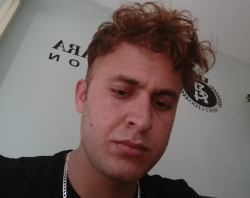 Latest posts by Nick Rolloson
(see all)