Are Smartwatches Worth It? [With Core Explanations]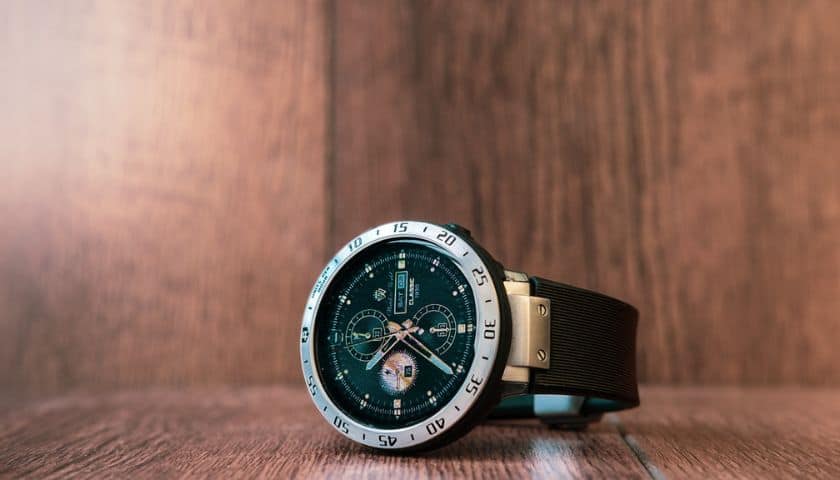 As an Amazon Associate, I earn from qualifying purchases.
As the price of every commodity is becoming expensive day by day, many people do not want to spend a single penny if the things aren't so important to us.
Similarly, when you're considering buying a smartwatch, the first thing that comes to mind is whether smartwatches are worth it. Is a smartwatch a good alternative to smartphones?
To answer these all, I arranged this blog with some key benefits which make others switch from analog watches to smartwatches. So, you must check the below at once.
Yet, I want to remind you that smartwatches are now the first choice of many spotters, athletes, gymnastics, and yogis. The reason is those incredible hand timers are now great devices that can do anything no one could imagine before.
Are Smartwatches Worth It?
Smartwatches are worth buying to cater to today's digitally advanced generation. They're becoming more imaginative and very fascinated to use things that have magical attributes.
Statistics show that global shipments of Smartwatches rose 13% to about 33.7 million units. The number isn't so cheap, I would say.
I also researched specific cases that make people change their old analog watches and own a smartwatch.
1. Heart Rate Monitoring
A smartwatch will offer a huge range of fitness tracking software, including heart rate monitoring benefits.
Maintaining a healthy, happy lifestyle is more challenging in today's competitive world. You may hardly manage time to consult a doctor or physician.
In this situation, a smartwatch with special heart rate monitoring sensors can be your special health associate. You can see your everyday heart conditions and the result of the real data from the watch.
2. Sleep Tracking
A smartwatch can inform you whether you have any sleeping disorders or apnea by tracking. But each sleep tracker is unique, and their accuracy varies on the design and technology.
For most smart timepiece users, these traits will help them promote general well-being and maintain a better sleep routine.
It also ensures you can measure if you're getting the recommended amount of sleep at night or not.
3. Sports Tracking
With good sports tracking hand timer, anyone can be a trainer. Sports trackers are manufactured with a special 3-axis accelerometer. They will sense every movement of your body.
All the data of your regular sports like running, jumping, volleyball, football, mountain climbing, hiking, etc. will be recorded through the device you have worn.
Sports tracking is good for you to better understand the overall performance. In addition, they provide advice on recovering from training and monitoring your training data.
4. Offline Music Support
Enjoying music on a smart wrist timer can also illustrate a smartphone trait.
For music lovers who are worried about being able to take their phones and earphones for a morning walk, this might be a great relief.
Smartwatch with offline music support lets you enjoy 100+ songs free and pre-downloaded. So, you won't need to carry the phone with you outside.
5. Telling Time Automatically
The majority of advanced wrist timers can give you an alert of timing every time.
They even notify you about important meeting schedules, and special days like your friends' birthdays, marriage anniversaries, interview dates, etc.
6. Contactless Payment
Some special wrist timers come with a special contactless payment. One advantage is that you make payments using your bank credit card.
Smartwatches are also necessary to decrease the burden of carrying cash. Moreover, you don't need to bear the hassle of punching PIN codes.
Meanwhile, different watches require different payment options. Many watch manufacturers support NFC payments, such as Samsung, Apple, Fitbit, Garmin, and TicWatch.
Before using any contactless payment functions, a user must set it up properly. You have all the guidelines and instructions for settings. You may find them either in the manual script book or on the official sites of the watch brand.
7. Direct Calling
Compared to some other smart hand timers, some initial brands offer to make direct calls. Since these advantages are not so available on every wrist timer, they are worthy of picking up the call in an emergency.
The watches and these additional traits must have come with special mics and earphones.
8. Navigation Favor
Smartwatches are also great for tracking location. If you are lost in a new area or want to use it to find a destination, you should buy a GPS timepiece. On some timers, you will find it as a built-in feature.
To set out the GPS, a user needs to download a map to find the exact location on their wearable device.
Another leading fact of using a navigated watch is they do not require any phone or extra device to record GPS activities.
9. Blood Pressure Monitoring Sensors
Blood pressure monitoring is another special benefit of using smartwatches. This is the one that accurately provides you with all the data like a professional quack.
Each hand-timer uses a sphygmomanometer or blood pressure monitor, which consists of an inflatable cuff.
In addition, those are eligible to measure two pressures, including systolic and diastolic. So, when you're carrying something heavy or exercising roughly, it could save all the data securely.
10. Emergency Support
More modern smartwatches will even secure their users from dangerous situations. You may not find such special life-savior features in smartphones.
Emergency support means smartwatches have exceptional SOS features to send emergency alerts to your friends and family. It also has quick pressing buttons to send or call the number that you have recently chatted or received.
11. Beneficial for Kids
Smartwatches are now also a great medium of entertainment for kids. Some features found in the watch allow the kids to play different games.
Those games can be downloaded directly from any Play Store or App Store, depending on the OS.
Although kids' smartwatches have some vulnerability, they can be a great groomer to manage time between school and other activities.
So, you must buy a watch to teach your kids punctuality, track their activities while they're staying in school, and nurture good habits.
Furthermore, most wrist timers are essential to teach the students to be aware of their fitness and stay in shape. They can even create a secure zone for your child using smartphone "safe zone" boundaries options.
12. Assistance for the Elderly
The technology used in smartwatches seems to be a bit daunting, and obviously, some are lovely to use for seniors.
Adult people have many things to be aware of; they need to be healthy and fit to lead a tension-free life. When you switch to specific adult watches, the scenario changes miraculously.
Some special hand-wrist timers have a user-friendly focus to set up easily. Along with these, you also find their qualified health and wellness corners and safety features.
In brief, older smartwatches come with a lot of top-notch amenities. If you are in your age of 30, then it could be your best groomer. Together with, if you're at your age 60, those timers are an excellent gadget to define your chronic health conditions. 
13. A Wearable Computer Keeping You Connected to Your Team
Since smart timers are founded and invented by different brands, they have different deeds depending on the situation.
Whatsoever, some of the smart wrist timers are easy to sync with computers and laptops. It's so interesting to hear, right? But it could be.
Smart wrist timers like Samsung, Apple, and the iconic Fitbit have their planned chipset and provide USB cables to transfer data.
You can also transfer the necessary documents, files, and everything via pairing with Bluetooth. The condition of starting the process is to connect your phone to the computer by a USB cable.
Then unzip the files. Bluetooth pairing also plays a vital role in operating the headset on your hand watch.
So, I must say one should change and fix their smartwatch schedule to minimize time and energy because most of the features will allow you to finish your important work even if you're driving in the car or going outside for shopping or any purpose.
14. Modular Watch Faces & Band Straps
Modular watch faces are another consideration for which you might buy a smartwatch. By using such steads, you can swap the watch with less trouble.
Some brands offer to change or use other third-party watch faces on their user choice. That means one can exchange or customize their watch outlooks on their own, which costs them very little.
15. Batteries for Solar-Powered Energy
Solar-powered energy watches are specially made for converting light energy into electrical energy.
One of the leading facts is that this kind of watch won't damage or spoil for long usage. Since those devices receive energy through solar cells, you don't need to pack cables or battery packs for traveling.
Plus, the charge will remain for more than a week.
What Are Some Standard Features of Smartwatches?
Some standard smartwatches have more additional features that add more colors to your rural life.
You can send quick-response messages, get an alarming notification through Bluetooth, download apps, etc.
1. Notifications
Nowadays, hand wrist timers support high-profile hardware sensors. With the help of this, you can do anything which a single smartphone can do.
Bluetooth pairing systems will work as a communication runner to receive and send all the notifications you are having from your phone.
It can also notify you of emails and social media messages from What's app, Facebook, and Instagram.
2. Apps
Traffic jams can turn monotonous quickly, so this might be a better option for removing monotony.
It's because smartwatches now support both Google play stores, iTunes, App stores, and many more. So, downloading apps and playing games become handy with those devices.
3. Media Management
Enjoying TV, sports, and series is now easier, and you can entertain yourself by switching one button on your wrist.
Of course, some also have an additional landmark, like controlling the sound volume and the song you listen to on your watch.
4. Fitness Tracking
Most smartwatches allow the detection of accurate heart rates, stress monitoring sensors, ECG, sleep tracking, and step tracking.
Those are very useful for providing a complete review of present health conditions. Without help from a doctor or a physician, you can recover them by the suggestion given through the smart wrist timer.
5. GPS
With a built-in GPS, you can easily find the location of any unknown area or state. Some watches have special GPS satellite systems letting them track running, biking, and hiking.
You can expect exceptional benefits from some supreme wrist timers with built-in Amazon Alexa. It allows you to enjoy more benefits like Google Maps, monitoring the pace and distances.
6. Good Battery Life
The battery life of smartwatches depends on the types, purpose, and brands. The maximum smartwatch has 14 days+ battery life in regular mode. It may vary when you're using them in GPS mode. You should try to use a smartwatch with long battery life.
7. Water Proof (Mostly)
Today's smart hand timer comes with good water resistance capacity. You may find 5 m to 100 m water resistance smartwatches that are good for swimming, diving, kayaking, and skating on ice.
The more water-resistant the watch, the more protection you will earn from the watch while using it in water.
8. Interface
Easy to set up and a user-friendly watch interface is good for everyone to maneuver.
In that case, smartwatches are now well-engineered with simple interfaces and settings, so you can use them without any conflicts.
9. Constant Update
Unlike smartwatches, smart wrist timers give you the option of constant updating. This way, you won't miss any extraordinary features of your smartwatch to enjoy later.
Updates like Garmin Pay, NFC payments, PayPal, sports monitoring, Stress, and OX2 updates are important to attain the data with more clarity.
10. Touch Screen
When discussing smart timers, there is a common question about the difference between classic and smartwatches.
Classical hand timers have a traditional watch dial with three winds of the hour, minute, and seconds.
Meanwhile, smart hand timers have digital watch dials with multiple reflective glasses. Touch screen options will also be added here to let you operate the watch while driving or diving into the deep water.
Frequently Asked Questions (FAQs)
Are Smartwatches Better Than Smartphones?
Of course, smartwatches are better than smartphones because of their easy usability. Most of the time, you may not be able to reach in your pocket or pick up calls while driving. In this situation, smart hand timepieces can save you from many troubles.
Again, smartphones do not have facilities like smartwatches, including emergency alerts, energetic solar batteries, etc.
Are Smartwatches Matured Enough as A Health and Medical Device?
Some smartwatches have good amenities, like atrial fibrillation, to detect health and medical problems. The accuracy of those devices isn't as real as that of a professional physician.
Yet, those are good enough to maintain a healthy lifestyle since they provide you with some fitness guidance like professionals. So, those watches are mature enough as health and medical devices.
Do Smartwatches Have Problems?
Smartwatches have many problems, but most aren't as major as smartphones or other electronic devices.
The quick draining of your battery is a common problem you may encounter. It often occurs when you're pairing your phone with a smartwatch. This is because smart hand timers rely on memory which helps them to work.
If you still have any questions, are smartwatches worth it? Then I must say, it's all about your necessity. If you want a watch to train yourself like a Pro, then buying a smartwatch is good.
Meanwhile, smart monitoring devices are not in vain, even if you spend handsome money buying them.
They let you read your emails, send short texts on emergencies, attend calls, navigate through Google Maps, and search any locations through Google voice assistance.
And download pieces of music and other Android applications, which are just amazing in the world. So, you should try one to enjoy those improvements altogether.
As an Amazon Associate, I earn from qualifying purchases.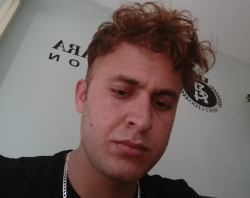 Latest posts by Nick Rolloson
(see all)