How to Store Watches at Home | 5 Most Effective Ways 
As an Amazon Associate, I earn from qualifying purchases.
Do you know the best way to securely store your watches? Knowing how to keep watches properly is crucial whether you have one or a dozen.
If you do not store your watches properly after use, your wristwatches may be damaged or lose their precious functionalities. So, how to store watches at home?
There are dozens of ways to store your watches at home securely. The first and most versatile way to store your watches is to get a watch box. You can also use a watch winder if you have an automatic watch. Watch trays and watch rolls are more affordable methods to store watches securely.
How to Store Watches at Home | 5 Ways
Considering how to store your luxury watches is crucial, whether you have one or many of them. Explore these top 5 methods to store your wristwatches securely at home.
1. In watch boxes or Case
The ideal solution for you will be a watch storage box if you like to maintain your timepieces on display and in your room.
Similar to a regular jewelry box but designed with timepieces in mind. They frequently have felt or another luxurious fabric lining to shield your timepieces from dents and scratches.
Glass panels over the watch boxes are popular, allowing you to glimpse your watch's collection.
If you prefer to wear a new wristwatch every day, this is a wonderful alternative. Watch cases are a wonderful solution if you want to display your collection of timepieces. They typically include a see-through glass panel.
2. In Watch Pouches
Watch Pouches are one of the best watch storing options for travelers.
To prevent jarring, the pouch can be secured using an external snap clasp. While to avoid scratching, the clasp is concealed inside the pouch.
Watch Pouches come with soft and smooth inserts that protect the watch from being scuffed by the band or buckle is included within the pouch.
The inside and insert are made of soft, upscale materials to prevent the watch from scratches. For timepieces with wristbands, the pouch is indeed the ideal size.
3. In Watch Winders
An always-worn wristwatch that never needs adjusting is one of the advantages of a watch winder. When the watch is being stored, lubricant continues to flow through the movement.
They come in all shapes and sizes; some look like little boxes, whereas others serve as safes.
It is a mechanism that keeps your self-winding, as well as automatic watches, wound up even while they aren't being worn.
If you don't wear your wristwatch every single day, this gadget might provide you with the security you require. To avoid additional issues, the wristwatch winder box must be situated in a safe, low-humidity setting.
4. In Watch Rolls
Watch rolls are a lightweight and adaptable storage option. They are often soft and flexible, made of high-quality leather or material. Thus, they are perfect safeguard watches while in motion. Although they are sturdy, rigid cases require more room in your suitcase.
This kind of watch roll is the ideal all-in-one storage option for home as well as vacation use if you simply have a few timepieces in your inventory.
There are many various styles available, and also you can choose one to hold several watches or if you'd prefer, choose a roll that only holds one. If you travel frequently and enjoy wearing timepieces, a watch roll is usually a wise purchase.
5. In Watch Trays
Do you want to store your valuable watches in a drawer instead of displaying them to everyone? If you are, then watch trays are one of the best ways to go through.
Apparently, it is a versatile option for you to keep timepieces in a drawer. Wristwatches can easily be scratched as well as can be damaged by several things.
So, if you store your watches in your drawer without detaching them from each other or ensuring dedicated room for each other, then they can be damaged. It's really wrong to witness them throwing each other as the drawer is opened.
Consequently, you can alter the interior watch tray. It's like buying your watches a comfortable mattress to lay on. Make sure to leave room for your bracelet collections.
What Are the Best Practices for Store Watches at Home?
Whether you are going to store your watch in a watch box or other storage options, there are several things to consider. These tips will help you store them properly in a secure place.
1. Decide Whether to Display or Store
Do you want to display your watch, or willing to store it in a secure place instead of displaying it? If you want to keep your watches safe as well as display them to others, then there are several storage options like watch boxes and watch winders.
However, if you feel that your children and pets can damage your watches, then you should store them in a secure place like a drawer.
2. Store in a Watch Box
A watch box or Case is among the best way to store as well as display your watch collections. Watch boxes feature transparent uppers that make the inside highly visible.
They are also padded with soft and smooth cushions that ensure a soft and secure touch to the watch. At the same time watch boxes save the watches from scratch.
If you occasionally want to utilize a different wristwatch model, it is a terrific option. The reason is, the boxes make it simple to use and maintain.
3. Protect Your Watches in a Drawer
Watches are protected from damage by fire as well as moisture when kept in a personal drawer. Storing your watch in a secure place also prevents the wristwatch from being stolen.
A better storage alternative is to purchase drawers that are sufficiently isolated from fire and dampness.
4. Travel with Watch Rolls
Watch Rolls are perfect for carrying, and leather or soft cloth that is malleable serves as the material for a watch roll. Rolls of timepieces are ideal for traveling in a carry-on or overnight bag.
Put your timepieces in the pouch and fold them up so the cloth will protect them. Some of the rolls are so lovely that you will want to keep your wristwatch in them always.
5. Store them Face Up
No matter what type of storing option you are going to use, you should place your watch face up. If you place your watch face down to the watch box or other storing system, the crystal watch face can be scratched or dulled.
Your timepieces' faces should always be facing up, whether they are sitting flat or being held by a holder.
6. Avoid Magnetic Fields
Magnetic fields don't damage a watch permanently, but your watch can lose overall accuracy due to Magnetic fields. The majority of contemporary timepieces may easily be demagnetized, but why go through the distress?
So, you should avoid placing a watch near a Magnetic source like a computer, television, or even a mobile phone.
7. Remove the Battery
Another best practice for storing watches at home is removing batteries from your watch. You should be constantly mindful of the batteries if you own or collect quartz timepieces.
Before maintaining them for a lengthy moment, it is preferable to take the battery out of your watch. Open the watch with a screwdriver, then set them apart and detach the battery.
Also, do not attempt to remove the watch's back by force; it is far safer to take it to a watch shop where it may be done securely.
Recommended post: How to change a battery on a Timex watch
8. Clean the Watches before Storing
Dust and humidity can wreak havoc on a watch's precisely honed mechanisms. Because of this, you should always clean your timepiece before storing it.
If the watch is water-resistant, clean it with a soft and clean cloth and warm water. To gently reach tight spaces, use a soft, wet toothbrush.
After giving the crystal a thorough rinse, polish it with a microfiber glass cloth. A leather strap should not be exposed to water.
9. Keep Silica Gel in the Box
Your watch's worst enemy is moisture. The oil in the timepiece may congeal due to moisture, harming the internal gears.
However, moisture poses a greater threat to a quartz wristwatch.
As a result, it's crucial to maintain your treasure in a temperature-controlled environment or purchase silica gel, which might be a lifesaver when it concerns humidity.
Frequently Asked Questions (FAQs)
Why should I remove batteries before storing at home?
If you are going to store your wristwatch for a longer time, then you should remove the battery of the watch. To ensure that there are no battery leaks, the battery of your watch must be removed. A quartz timepiece can be easily destroyed by a battery leak.
How can silica gel help deal with humidity?
Each silica gel has a large surface area because of the numerous tiny, linked pores that make up each one.
Through a mechanism known as capillary condensation, the tiny pores also aid in holding on to higher humidity levels. The beads appear to be extremely dry, especially when they are completely saturated with extra moisture.
Should I leave gaps between watches when storing in a case?
Yes! Of course. It is essential to leave gaps between watches when storing them in a case. If you don't leave any gap between your watches, they will come into contact with each other.
This can create scratches to your watch as well as dull them. So, always leave a gap between watches when you store them in a case.
Final Thoughts
Every item requires maintenance to give long-term service and watches are also no exception. Hopefully, this comprehensive guide on how to store watches at home will help you take proper care of your timer.
Whether you own a single piece or several watches, leaving valuable items open will lead them to damage or vulnerable theft. So, store your watches properly and prevent scratches or damage.
As an Amazon Associate, I earn from qualifying purchases.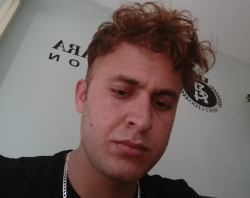 Latest posts by Nick Rolloson
(see all)