10 Best Smartwatch Apps for Android Which You Shouldn't Miss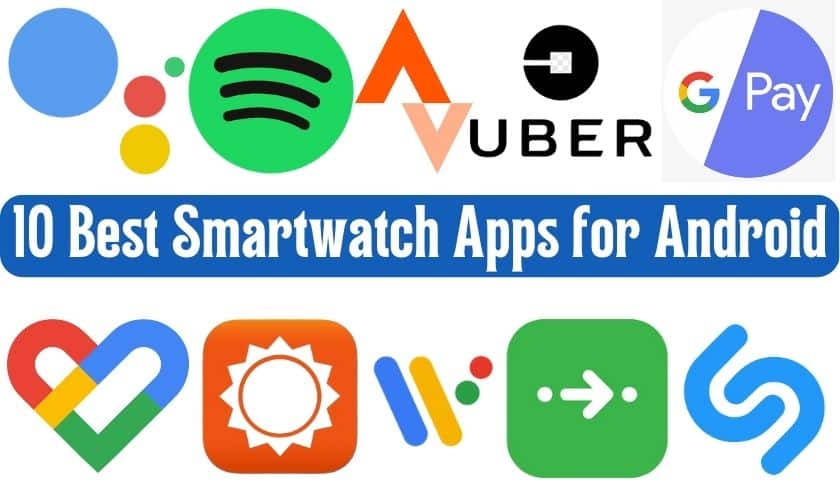 As an Amazon Associate, I earn from qualifying purchases.
Smartwatches can track fitness and health metrics, display notifications, and control smart home devices. But their real power comes from the apps it can run.
Countless apps are available for Android smartwatches, ranging from games to productivity tools to health and wellness trackers. However, with so many options, it can be challenging to determine which App is the "best" for your needs.
This article will explore the 10 best smartwatch apps for Android, considering factors such as functionality, ease of use, and user reviews. Whether you want to track your fitness progress, keep up with your emails, or have fun with your Smartwatch, I can help.
10 Best Smartwatch Apps for Android Reviews
Smartwatches have become an integral part of our lives, making our lives more convenient and efficient. With the rise in the popularity of smartwatches, there has been a rapid increase in the number of smartwatch apps.
However, there I give a summary of a plethora of apps available for Android users. Here is it:
1. Google Assistant
Google Assistant is a voice-controlled personal assistant available on most Android smartwatches. The App can set reminders, make a call, send texts, and perform various other tasks.
Can Control Smartphone Device: With the help of this App, anyone can control smart home devices, enjoy music and get answers to their questions.
Reminders And Notes: It is a must-have app for Android smartwatch users. Because you can get and manage different reminders through this App. All in all, Google Assistant can remind you of locations and others.
2. Spotify
Spotify is among the favorite music streaming apps for Android users. The App allows users to control their music playback, browse their playlists and discover new ones.
Music Streaming Benefits: With Spotify, users can stream music directly from their Smartwatch.
Worthy for Workouts: People love this due to enjoying their workouts or during long trips. Because Spotify has been offered to enjoy lots of music in one App. You don't need to search the specific music. As the music plays on this App chronologically, you don't need to carry the phone on hand always.
Discovering New Music: With this App, users can enjoy a free plan and subscriptions and share tunes with their near and dear ones. It is best and most likely for the youngest people to discover new music.
Create a Playlist and Add Friends: Spotify is a practical, remarkable app for building and spreading creativity. Here, you can create your playlists and add people and friends to those playlists.
3. Strava
This is the most popular fitness app that can be used to track your running and cycling activities. The App runs through GPS to track movements and provides detailed workout statistics.
Unique Performance: With Strava, users can compete with others to see how they stack up against their friends.
Personalized Coaching: The App also offers customized coaching and training plans for reaching anyone's fitness goal.
Free to Download: You don't need to pay any money to download this App. This is free to enjoy. But the subscription plans only apply to fitness trainers and other fitness guides.
GPE And LTE Benefits: Strava is exceptional for the GPE and LTE benefits. They're worthy of the recording activities.
4. Uber
The next preferable App that plays a crucial role in the rural life of any user is the Uber app. This App allows you to request rides and monitor the trip's status directly from the wrist.
With the Uber App installed on the Smartwatch, users can quickly access their accounts and view their ride history.
Provide Real-Time Update: Informed the user of real-time updates and tracked driver location and arrival time.
Safe & Secure: Useful and safe on Android, especially for busy corporate enthusiasts.
Quick And Convenient: It's a fast and convenient app from which you can quickly request and monitor rides even though you don't need to pull out your phone or wait for a confirmation email.
5. Google Pay
It is a digital payment platform developed by Google. If you're fond of shopping and don't like carrying cash, install this App on your wristwatch.
With this App, a user can manage their finances with the help of smartphones or other compatible devices. Google Pay is available on both Android and iOS operating systems.
Integrated with Financial Institutions: It is integrated with various banks and financial institutions.
Bank Link Support: To use Google Pay, users must link their bank account to the App. Afterward, they could enjoy the App to make payments at thousands of stores.
Extra Security: Another top feature of Google Pay is its security. All transactions through the App are encrypted and protected by multiple layers of protection. It includes biometric authentication and a PIN code.
Additional Features: Additionally, users can enable features like "Find my Device" and "Remote lock and Erase" to help protect their accounts.
6. Google Fit
Google fit is a health and fitness tracking platform developed by Google, available as a smartwatch app. It is designed to help users track their physical activity and monitor their progress as long as it helps them stay motivated to achieve their fitness goals.
Fitness Benefits: With Google Fit, you can set your fitness goals and track your progress.
Tracking Advantage: The App can track various metrics such as steps taken, distance covered, calories burned, heart rate, and sleep.
Different Activities Support: The App also supports over 120 activities, including running, walking, cycling, swimming, and more.
Fitness Support: The top feature is its integration with other Fitness apps and devices. You can connect it with Strava, RunKeeper, MyFitnessPal, etc.
Versatility: Compatible with various smartwatches, including Android Wear, Samsung Gear, and Fossil.
User-Friendly Interface: User-friendly interface allows one to view data in various formulas, graphs, and charts.
Auto Reminding Option: You can also set reminders and goals to keep you motivated and on track.
7. AccuWeather
AccuWeather is a popular weather forecasting service providing accurate and reliable weather information. It can be beneficial for various reasons when integrated into a smartwatch app.
Real-time Weather Information: AccuWeather provides real-time weather information to help users plan their daily activities. With a smartwatch app, users can get up-to-date weather information on their wrists.
Severe Weather Alerts: It can also provide alerts for harsh weather conditions such as thunderstorms, tornadoes, and hurricanes. These alerts can be critical in helping users stay safe during extreme weather.
Location-Based Forecast: You can enjoy location-based forecasting here. This will let you get weather information specific to the current location. This can be particularly useful for travelers, hikers, and other outdoor enthusiasts.
Personalized Weather Forecasts: With this App, users can set up customized weather forecasts based on their preferences. For example, users can set up alerts for when the temperature drops below a certain level or when there is a high pollen count in the air.
Historical Weather Data: Get good plans for outdoor activities with this one. It can implement information to determine the best time of year to visit a particular location.
8. Wear OS by Google
WearOS by Google is an operating system for smartwatches specifically designed for Android devices. WearOS allows you to customize the watch face, access notifications, and control your smart home devices.
Wear Os devices offer a range of features and capabilities that can be useful in a variety of ways, including:
Notifications: Wear OS devices can receive smartphone notifications, allowing them to stay up-to-date with messages, emails, and other alerts. Users do not need to grab their phones from their pockets to navigate them.
Fitness Track: Many Wear OS devices have built-in sensors for tracking physical activity, such as steps taken, calories burned, etc. This can be useful for monitoring fitness goals and staying motivated.
Voice Commands: This feature is also worth using with unique Google Assistant features. Anything you can command through these features to perform tasks and get information using the voice. This one is beneficial for making phone calls, sending messages,, and many more.
Mobile Payments: Unlike any smart devices, this App is special for making mobile payments. Many Wear OS devices are available here. Among them, most of the popular ones include NFC technology. By this term, you can make contactless payments using a smartwatch.
Customization: This feature offers a range of customization options, including interchangeable bands, watch faces, and apps. They'll help you to personalize your device that suits your style and needs.
Recommended post: How to install Wear OS on any smartwatch
9. City mapper
Another best leading app that is designed to help users navigate and explore cities is city mapper. The App provides detailed maps, directions, and information about points of interest.
Through this App, users can search and get informed about the location of restaurants, hotels, attractions, and public transportation. Here are some key features of the city map app:
Interactive Maps: It will provide highly detailed and interactive maps to allow enjoying zooming in and out, rotating the map, and many things. But the specialty relies on its view of different layers of features. This one allows the smartwatch user to angle and views the layers differently.
Navigation: This will offer turn-by-turn navigation with voice guidance, making it easy for users to find their way around the city. Users can also search for specific addresses, landmarks, or businesses and get directions to their destination.
Points of Interest: The city map has a comprehensive database of points of interest in cities worldwide. Users can search for restaurants, hotels, museums, and other attractions.
Public Transportation: The App provides information about public transportation options, including bus and train schedules and real-time updates on delays and service changes.
Offline Maps: City map allows users to download maps for offline use, which is helpful for travelers who may not have access to mobile data or Wi-Fi while exploring a new city.
10. Shazam
Shazam is a popular Android app that allows users to identify music tracks by simply holding their smartphone up to the audio source.
However, with the increasing popularity of smartwatches, the Shazam Android app has become even more critical and valuable.
Easily Track Songs: One of the main benefits of using Shazam on a smartwatch is its convenience. With a smartwatch, users can quickly and easily identify a song without pulling out their phones.
Can Discover New Music: Another advantage of using Shazam on a smartwatch is that it can help users discover new music. When users identify a song using the Shazam app, they can easily save it to a playlist on their Smartwatch or smartphone, allowing them to listen to it later.
Personalization Option: Shazam offers personalized recommendations based on a user's music preferences, which can help them discover new artists and genres they may not have otherwise found.
Useful for Social Situations: The Shazam app on a smartwatch can also be helpful for social situations. It helps start conversations and create a shared musical experience.
Discover New Music: Shazam Android App is an essential and valuable tool for music lovers, and its integration with smartwatches has only increased its convenience and functionality. With In Shazam on a smartwatch, users can quickly discover new music, and identify songs on the go.
You can also read: How to remove apps from Galaxy Watch 4
Frequently Asked Questions (FAQs)
Which Is the Trendiest Smartwatch App that People Like Most?
Hence, there are 20+ smartwatch apps available for pairing and use with your cell phone. People nowadays are likely to use Spotify, Google Assistant, Zombies, Run, etc.
Which Smartwatch Has the Best Apps?
Android smartwatch or Wear OS has the best apps since they offer diverse functions. These functional works help use minimal UI and independence of phones and other available social communication devices.
Can I Install Any App on My Smartwatch?
Yes, you can install any App on a smartwatch. Yet, still, some smartwatch Apps only work on a smartwatch if it is connected from the phone to the watch. In that case, ensure the watch is connected to either Wi-Fi or LTE to search and download.
Wear App is an app that lets you write down on any app. Through the help of this App, a user can stay connected and track their health and fitness goals.
How Do I Download the Smartwatch App?
Before downloading any smartwatch App, you must pair or connect the phone with the watch. Afterward, go to your phone's Play store home screen and select a specific app.
Now, tap the icon and confirm its installation after selecting the "Ok" button. Once it is completed, you'll be notified later via a prompt. Finally, tap on it and open it.
Final Thought
Research in America shows that almost 5 out of 1 individual in that country depend on Smartwatch for everything. You can imagine a day without gadgets but you need to remember a smartwatch.
It is possible because now people can use every smartwatch app on their wristwatch rather than their cellphones. As the day progresses, addiction to using smartwatch apps becomes a different passion for the next-gen.
Therefore, if you still need to try smartwatch apps, try them out. Take the above overall information of the best smartwatch app for Android as your groomer. These Apps are useful and essential to ease the regular activities of any folk.
As an Amazon Associate, I earn from qualifying purchases.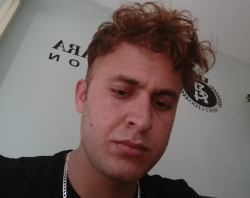 Latest posts by Nick Rolloson
(see all)