How to Connect AirPods to Garmin Watch? [Learn the Proper Steps]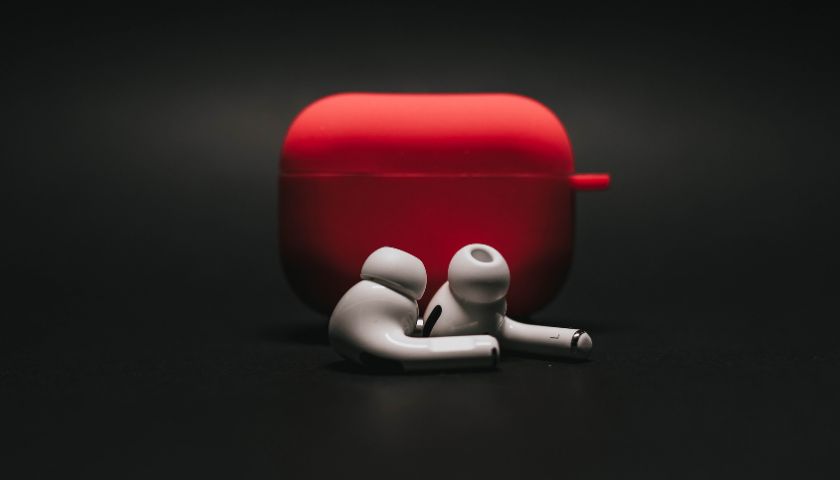 As an Amazon Associate, I earn from qualifying purchases.
If you're a Garmin watch user and an AirPods owner, connecting the two devices can provide a seamless listening experience. But the obligation is that a user must pair their device with the watch. Therefore, if the person isn't sure how to connect AirPods to Garmin watch, it may cause inconvenience.
However, pairing AirPods with a Garmin watch may not be immediately intuitive for all users. But you can connect it by following some simple steps. To do so, ensure the Garmin watches are updated to the latest firmware version. Then, go to the settings menu to turn on Bluetooth.
If it looks important, switch to my article to learn more about this. Below I will cover all the information you need to enjoy your favorite music and take calls on the Garmin watch with it.
Does AirPods Work Garmin Watch?
Of course, both Apple AirPods and AirPods Pro work with Garmin. But you must remember that not all are worthy of working with these devices.
Garmin watches, which have certain functions like integrated music player and good storage, can benefit from this affair. Besides Apple Airpods, many brands such as Bose, Anker, Beats, and others are compatible with Garmin.
Whether AirPods work with a Garmin watch depends on the model of the watch and the AirPods. If you've owned a newer Garmin watch model that supports Bluetooth connectivity, you should be able to connect it.
Again, if you have an older Garmin watch model that doesn't support Bluetooth, you won't be able to connect it directly to the watch. In that case, you can still use it to listen to music by connecting them to your smartphone. It helps to control music playback on the watch.
It's worth noting that while AirPods should work with most Garmin watches that support Bluetooth connectivity, some users have reported issues with connectivity and audio quality.
If you experience any issues, please check the Garmin watch and AirPods user manual or contact customer support for further assistance.
List of Garmin Watch Models That Compatible with AirPods
| | |
| --- | --- |
| Garmin Series | Model Name |
| Forerunner | 245, 745, 945, 945 LTE, Garmin 245 Music |
| Vivoactive | Vivoactive 4 and Vivoactive 4S |
| Fenix | Fenix 7, Fenix 7S, Fenix 6, Fenix 6S, Fenix 6X |
| Venu | Venu 2, Venu 2 Plus, Venu 2S, Venu Sq (music) |
| Quatix | Quatix 6, Quatix 6X |
| MARQ | Aviator, Driver, Captain Series, Commander, Adventurer, Athlete, Golfer |
| Descent | MK2S, MK2, MK2i |
How to Connect AirPods to the Garmin Watch – 4 Process to Follow
The process of connecting AirPods to the Garmin watch varies on the model. Below I divided them and described the process individually, so you can do it properly.
1. Methods for Vivoactive (4/ 4S/ 3)
Not all the Garmin Vivoactive watch series are compatible with Airpods or AirPods Pro. This is because only the Vivo 3 music, Vivoactive 4/4S, has an integrated music player to support playback.
However, to connect it with your Garmin Vivoactive 4/4s, follow the below steps.
Put the AirPods in the charging case; Press and hold the back button. Keep it continue until the LED lights from the case start flashing White. Once it starts flashing, then go to the next steps.
Now, open your watch to access the main Menu and tap on settings.
Tap "find" directly on the "Phone" option. Now, scroll slowly and select the "Status" option to pair the device with Bluetooth.
After doing this, come back again to the Main Menu. Scroll down, tap "Sensors," and next click on the "add new" option.
Scroll once again to find the "headphones" option. When you navigate this option, it will search for nearby AirPods. Place it close to your watch for pairing.
Next, click on the name of AirPods; it may take a few seconds to connect.
Play any of the tracks from your watch once it is done. If you hear the music from the AirPods, it is successfully paired with two devices.
Try out these steps for the other watch series of Garmin Vivoactive from 4-3. Make sure that your AirPods are fully charged and in the charging case. Again, check that it is closely placed within the range of Vivoactive.
2. Methods for Garmin Venu (2/2S/SQ Music)
Apple AirPods can connect to all the series of Garmin Venu except Venu SQ music. However, you can still enjoy music on both the original Venu and the Venu 2 plus. Just follow the steps individually:
Before you begin the process, ensure the Airpods are in the charging case. Besides, ensure to charge them fully to make the job successful. Keep the two devices close so that you can pair them without dispute.
Now, go to your watch menu section. Enable the pairing mode button to start the Bluetooth connection.
Go to the menu section and scroll after connecting them both. Open the settings option and press "Select."
Up next, tap on "Music", then "Headphone". After a while, select the "Add new" option.
After completing the process, select the "Airpods / AirPods Pro" option and wait an hour. During that time, your device will complete the pairing process.
Finally, play any song from your device to check everything is alright. Follow the same procedures to enable the pairing option on Garmin Venu's other watch series.
3. Methods for Garmin Fenix (7,6,5)
Connecting Airpods on Garmin Fenix 7 is much easier than its predecessor. This watch has a modern touchscreen navigation system that is undoubtedly better than old-school buttons. Here is how anyone can pair the Garmin Fenix 7.
Place the AirPods into the charging as you did previously. Make sure that they've enough charge. Now, press and hold the back button of the case for some time for pairing.
Now, go to "Settings"> "Music"
Select "Headphone" > tap on "Add New"
Finally, search and tap on Apple AirPods from the given list. Then wait for a while until the whole pairing process is complete.
Once done, do a simple taste by playing any from the music library. You can use or enjoy the music from storage on the Fenix Pro version.
Do these steps firmly to link AirPods to the Garmin Fenix 6 or 5 watch series.
Open the settings by pressing the "Up Menu Button".
Now, scroll and search for the "Music" option. Then select the "Start/Stop" button.
Again, you've to scroll to find the "Headphone" button. Afterward, press the "Start" button once again.
At that time, you will find lots of headphone options. Keep scrolling until you find the "AirPods" option from Apple. Once you get it, press on this.
The whole process will start working as soon as you press it down. Wait for the end and then give a trial to ensure it has been paired with the device properly.
4. Methods for Garmin Forerunner (945 / 245 Music)
Pairing Garmin Forerunner watch series with AirPods might be more challenging than others. Different from the Fenix series 6-5, you also get a button to navigate everything, which could be tedious.
However, follow these steps to pair them with it, which has music. But it wouldn't work on the Garmin 645 music. This is why I describe the way of it separately below.
Put the AirPods into the charging case as well. Before starting the entire process, ensure the device isn't connected to any other devices.
Open the Menu> then go to Settings by pressing the up button from the watch.
Now, press the down button to navigate the music and then the start button.
Scroll from your watch (use the up/down arrow key) to find and select "Headphones". Once you get it, then press the Start button.
Select the "Add new" option and re-run your finger to the start button.
Your device will now start pairing with them. It takes 10–20 seconds, so you need to be patient.
After a while, your device sends a prompt where you find AirPods / AirPods Pro. Select the earphone options by pressing the start button, and it is now done.
To pair them with the Garmin 645 music, do the following steps.
First, follow the above steps from 1-2 again.
Now, open the settings menu and try to find the "Sensors and accessories" option.
Tap the "start/stop" option and find "headphones".
Repeat the steps described above from 5-7.
Finally, check the device by playing any music from the playlist.
Why Won't My Garmin Connect to AirPods? Remedies
As Garmin watches use the latest technology to pair their devices; sometimes it may fail to connect properly. However, below I recommend some remedies to fix it on your own.
1. Check the Pairing Mode
Sometimes, you may need to remember to pair the device (both) appropriately. For this reason, your AirPods aren't playing music or showing errors. So, check the pairing mode twice to ensure they're enabled and working.
2. Soft Reboot & Try Again
Keep pressing the power button until the watch turns on. Then, press the same button to turn the watch back. This process is usually called a soft reboot which helps fix a problem like this. So, try it once.
3. Charge Both AirPods and Charging Case
Charge both AirPods and the charging case properly. It is obvious before starting every procedure. Therefore, keep an eye on it too.
4. Update Garmin Watch
It is worth mentioning that Garmin watches running versions of OS often face trouble connecting with AirPods. In that case, it is important to update the latest version of the Garmin watch regularly.
Frequently Asked Questions (FAQs)
Why Won't My Garmin Connect to my Headphones?
Your Garmin watch fails to connect headphones for not pairing with devices properly. You need to pair them first before connecting. To do it properly, keep both devices at minimum distances.
Why Does Pairing Fail on Garmin?
It sometimes happens if the Garmin device and your phone's Bluetooth settings were connected previously. That's why remove them first before pairing them with another device.
Where Is Bluetooth in Garmin Watch?
In most Garmin watches, the Bluetooth option is situated under the settings. So, you need to navigate the settings Menu before working with it.
Can a Garmin Watch Be Paired to Two Different AirPods at a Time?
No, Garmin watches do not require more than one device to pair at a time. But you can save multiple devices on the Garmin GPS for further use.
Can I Use AirPods with Garmin Fenix?
Of course, you can use AirPods on this model by following the process described above. But make sure that your device isn't paired with any other phone previously.
AirPods are a wonderful gadget that makes our rural life much easier to lead. I hope this detailed information will work to understand how to connect AirPods to Garmin watches.
Learn the proper process to make your life more comfortable and hassle-free. They are, however, an awesome device for the music lover also. If you're one among them, you shouldn't miss it to enjoy music anywhere.
As an Amazon Associate, I earn from qualifying purchases.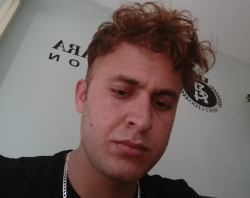 Latest posts by Nick Rolloson
(see all)