How to Activate Sim Card For Smartwatch? [Nail It Like A Pro]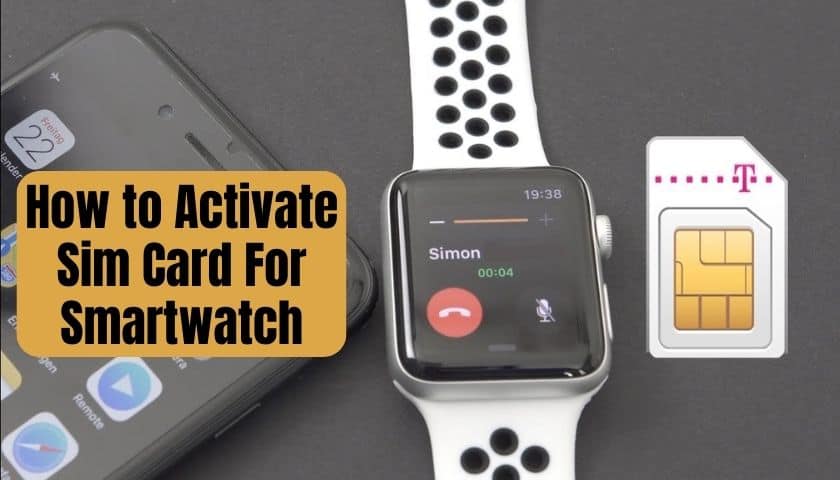 As an Amazon Associate, I earn from qualifying purchases.
People nowadays prefer smartwatches that can do everything a smartphone can do. But for a smartwatch to work like a smartphone, you often need a physical SIM card.
Ironically, most people are unfamiliar with the exact procedures of how to activate a sim card for a smartwatch. Suppose you're the one, no worries. Today's article breaks down every hook and crook about inserting a sim card on a smartwatch with their activation procedures.
Smartwatches usually come in two types, including Bluetooth pairing and LTE versions. Bluetooth pairing watches didn't need to insert a SIM, whereas most mainstream smartwatches (Apple, Samsung, etc.) require e-Sim cards.
So one must detect which types of smartwatch they have. Below you will find some more information to acknowledge, so keep continuing.
3 Things to Consider Before Activating Sim Card on Smartwatch
Before sim card installation, it is essential to know some notable things. Below I have discussed all the crucial points in detail.
1. Check-in The Battery Status
First, make sure that your smartwatch, as well as your smartphone, is fully charged. You will have to restart the entire process if there is no charge in either of these.
Your phone often has half lead, but the watch has a 40-50% charge. There also, your entire work may stop in the middle. So keep an eye on this matter.
2. Observe The Sim Slot
Smartwatch sim cards are usually available in three different slot sizes-large, micro, and nano. Detecting the sim card inserting size is the second consideration one must be aware of.
It's because this may retain you to insert the sim fruitfully. Most smartwatches generally come with a "nano" sized sim card. You may be able to trace the right compatible slot size written on the box. Sometimes you will find them in the user manual.
3. Turn off The Smartwatch Fully
This is the most important thing among the previous two. Before starting the basic procedures, you must entirely turn off the smartwatch. It would help if you turned it on after the entire process had been fruitful.
How to Insert Sim Card on A Smartwatch
It is tough to finish the process without detecting the correct location of the Sim card in your smartwatch. So the first job is to identify the sim card location before moving forward.
Basically, you will find two types of smartwatches that require attaching a SIM card on either their side panel or the backside. I discussed them each, so one could understand and do the task themselves.
Method-1: For Side Panel Smartwatches
Inserting a sim card in a side panel base smartwatches is nothing but fun because this sort of configuration does not require any fastener like screwdrivers, pliers, etc. All you need to do is follow the below steps one after one.
Open the watch lid (rubber, metal, plastic, whatever it is made of) with the help of your finger. For better results, try to press or pull the lid corner with your other finger and hold the other parts. Now, press it continuously until the watch lid is opened on itself.
Once open up the side panels, there is a SIM inserting tray adjusted with the smartwatch. Drag the SIM tray and place the SIM card on it.
Step-3: Close The Lid & Switch on The Computer
Later on, close the lid and switch it on to the computer. The watch display will be shown via a notification if the sim is placed successfully. Check the unit inserted correctly if the watch does not open up or shows instant alerts like this.
After that, it is time to start the activation process. I discuss it in our activation section below.
Method-2: The Back Panel
Now it's time to insert the sim onto the back panel. Back panel watches are difficult to remove but not impossible to do at all. To open the rear panel, you need a screwdriver or a thin plastic, depending on the type of the watch.
Pick a screwdriver or a thin plastic knife, and open the watch back panel with this. Separating the rear panel from the watch may seem a bit complicated initially, but it becomes easier over time. Now, trace screws attach to the discussion; remove them one after one.
A few times later, you might trace the smartwatch SIM card slots. Next, insert the sim. While doing such an act, make sure to put the golden chip of the SIM downward. Otherwise, you do not make calls or anything else.
Step-3: Re-possess All The stuff
After completing all the steps proclaimed above:
Close the watch back lid.
Switch on the unit and screw the panel with screws.
Close the back door and turn on the watch to check if the sim is inserted correctly or not.
Your watch can now respond to all kinds of phones and messages physically. But there is still a little work that has to be done: SIM activation. Below I added the process. Indeed, you won't need to be bothered.
How to Activate Sim Card for Smartwatch
The Sim card activation process refers to unlocking the SIM on your smartphone. It plays a vital role because, after that, you will be able to detect all the activities of your smartphone through the watch. Here are some processes you need to follow asap-
Begin the work by checking the operating system of the smartwatch. Be sure the Apps you want to install are compatible with your device. However, now download the app on your cell phone, which is connected to your watch.
After confirming the OS, now open up the play store to look forward to the Apps. Choose them and click on the installation option for download.
Next, contact your smartwatch sim card Android service provider to pair your smartwatch SIM, which is a primary stage of any SIM activation.
You may contact them or go to their office to fill up an application form including all the terms and conditions.
Aside from this, most of the country has a plethora of cell phone carriers. You can call them asking for a new E-sim card connection.
Once they confirm your request, open your phone, and copy-paste the service provider URL link.
A pop-up would be opened next, including all the valuable requirements you need to fill there. Complete them.
Accept all the terms and conditions shown on the screen after filling out the form.
You get a confirmation email with a 6-Digit code; use this to activate the sim in your watch.
Now, it is ready to use. Since most smartwatches require a restart, complete the process by restarting the device.
Frequently Asked Questions (FAQs)
Do Smartwatches Need Data Plans?
A cellular smartwatch always needs a data plan. You can find two types of strategies here: a prepaid sim and a postpaid sim. Unlike smartphones, a prepaid sim card can recharge by purchasing recharge cards from retail shops.
Meanwhile, postpaid SIM is often used by business owners, politicians, or commercial people in a postpaid plan.
What Are The Advantages of Using A SIM Card on A Smartwatch?
Since most smartwatches nowadays come with a SIM card, thinking about their user benefits. Things like making calls, texting or chatting on the watch, or sending a quick response message during an emergency time can be done while your smartwatch has a SIM card.
And, of course, these things are done without the difficulty of pairing on cell phones.
Can I Use My Smartwatch Without A SIM Card?
Yes, you can use your smartwatch without using a sim card. Without inserting a SIM card, a chronometer-type watch provides functions like alarm, day-date settings, stopwatch counting, and sometimes it can calculate mathematical problems, etc.
Besides this, a standard smartwatch can give extra benefits, including getting quick notifications from Facebook, WhatsApp, etc.
You will also find them grateful for their vibrating functions, which let you check direct messages with one glance when you're in introductory meetings, driving, or at social gatherings.
Can I Pair A Smartwatch with Two Phones At Once?
No, you cannot pair more than one phone with your smartwatches. This act may force you to reset the watch over time to get a fair connection with each one.
Yet, one can pair multiple smartwatches with a cellphone. But it may hardly affect the watch battery and cause a lot of charges.
What's The Difference Between An LTE & Bluetooth Smartwatch?
The main difference between an LTE or cellular smartwatch and Bluetooth smartwatches is their connecting source.
An LTE or cellular smartwatch means it can receive phone calls, messages, etc., without the cellphones. Bluetooth smartwatches must always pair with the phone to attend to essential calls, letters, and notifications.
In simpler terms, An LTE smartwatch can do everything via a SIM without using a phone. Moreover, Bluetooth watches are more energy efficient than cellular.
What Is An E-SIM on Smartwatches & What Do They Do?
The vast meaning of E-SIM is an embedded sim card used for the devices which have the capabilities to bear this. It is a built-in smart sim founded on exceptional watch series like Apple and Samsung. They invented this sim, so their user could use the cellular plan from their carrier.
The best thing about using E-SIM is there is no need to insert the physical nano sim card on their watches. Yet, the only demerits of the such sim are hardly found on the high-profile watches, which are a bit pricey to afford.
Do I Make Call Without Having Any Phone Inserting A Smartwatch SIM?
Of course, a smartwatch sim card will let you pick up the calls and talk to anyone using the watch only, yet make sure that the watch has both speaker and mics. Moreover, you could still use the lookout for important calls if you went without the phone.
Also, if you're not beside the phone, it will automatically forward to your watch.
Smartwatches are now literally turned into smartphones with some money-worthy functionalities. Wearing a smartwatch on your wrist means you're wearing a smartphone that can be ready to serve you all kinds of services.
Since it makes your life easier, insert a sim into your recent smartwatch to enjoy betterment. Take help from the given process to learn how to activate a sim card for a smartwatch.
All of these steps are vividly described so that anyone can understand them. And I also want to mention that these are the most preferred way to insert the sim on your smartwatch.
As an Amazon Associate, I earn from qualifying purchases.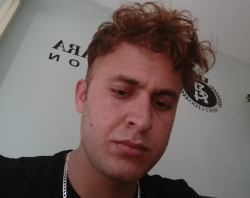 Latest posts by Nick Rolloson
(see all)