How To Adjust A Casio Watch Band [Follow Instruction Carefully]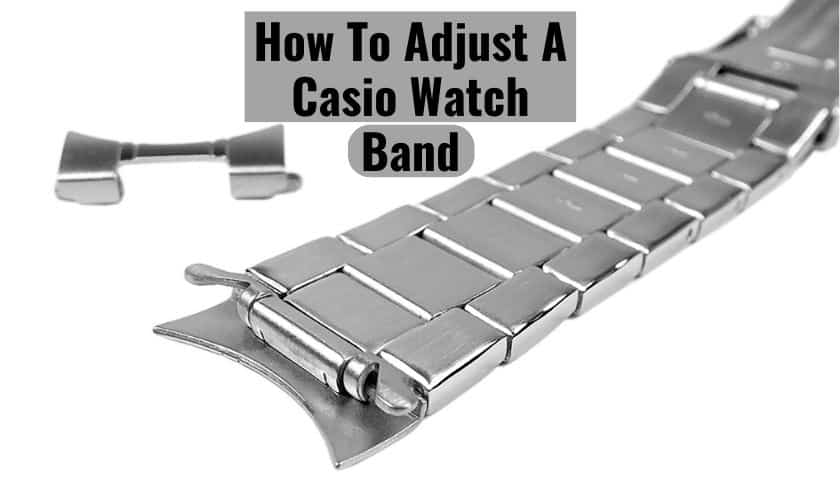 As an Amazon Associate, I earn from qualifying purchases.
Most Casio watches are made of stainless steel, under electroplating coatings, aluminum, etc. So, when you're about to learn how to adjust a Casio watch band, it is important to purchase some tools or gadgets.
You need to adjust the watch to achieve good sizing, feel more comfortable at hand, and acquire a well-balanced one while holding the watch.
Casio watches are very wide. So, when you adjust them, try separating each side first. The watch needs to be divided into sections with their links. Here are the complete details of the process.
How To Adjust a Casio Watch Band | 8 Simple Steps
Before starting the adjustment process, you need to gather some tools. I recommend using any watch adjustment tools available on Amazon. Besides this, try to have the tools including-
A flat-head screwdriver
Jewelers' tools
A white towel or tee-shirt
Step 1: Measure the Wrist Size
Begin the work by measuring the wrist size. Put your watch on and measure the tightness of your wrist. If it feels so loose, then make it tight. If the watch feels tighter, then make it a little loose. Now, pick a pencil to trace the exact size of your watch.
Step 2: Decide How Many Links to Remove
Now, pick the watch to decide how many links you need to remove. For a smaller wristband size, try to separate 2-3 links. And for a big-size wristwatch, try to remove 1-2 links at least.
Step 3: Remove the Watch & Ready the Tools
Now, choose a flat surface to remove the watch links. Ready all the tools to start working. Lay down a clean towel over the surface and keep the watch there.
Step 4: Remove Watch Links
Pick the tools and start working. Put the watch on the surface, and place the pins inside the watch. While inserting the tools to remove the links, push them hard. It's because pushing the pins may seem difficult at first attempts. Now, remove the links one by one.
Step 5: Keep the Tools on a White Towel
After removing the tools, try to keep them in a white towel or rag. It will help to find out the little tools or equipment easily. Then, put on the watch again to measure the size. If it fits nicely on your hand, then go for the next steps.
Step 6: Re-attach The Watch Links
Finally, re-attach the watch links. To attach it again, bring the two separate parts of the watch altogether. Make a strong bond between the two parts. While bringing them together, push each part with your fingertips.
Then, insert one watch link into the arrow. At this time, make sure to have a tight attachment. Secure each of the watch parts with a link. Try to rebuild them and secure them successfully.
Step 7: Tap It Using Hammer
Tap each bond using a small head hammer. It will help to enter the pins inside the watch. Continuing hammering also tries to make the bonding work handier and more facile.
Step 8: Check It Again
After inserting the arrow into the watch links, check it once again. Ensure that the watch links and arrows create a good bond between them. Now, it is done, and enjoy your happy time with your Casio adjustment.
How Tight Should I Adjust a Watch Band?
It is cumbersome for anyone if the watch should not adjust righteously according to their need. While wearing a watch, it must not be too tight or too loose to slide the index finger underneath the band. Insert an index finger inside the watch band, and stretch it out as much as possible.
Entering an index finger into the watch band will let you understand whether the watch isn't too snug. However, another best way to determine the watch size is by examining the exact size. So, how do they do it?
Casio wristwatches have good fits and stainless steel-made wrist stands. So, when you wear them, it naturally looks loose or tight.
In that case, ensure they won't slide off when you wear them. The watch which is not too loose will be strongly stuck on your wrist. So, if the device is stuck very strongly, try to adjust it by removing 1-2 straps.
Furthermore, a person needs to be more strategic and skilled in adjusting the watch. Try to find the central wrist point from your hand, then add it. This time, you can adjust the Casio watch band with less effort and little tightness.
Frequently Asked Questions (FAQs)
Why Do I Need to Adjust My Casio Watch Band?
You need to adjust your Casio watch band to avoid a well-adjustment. Without a tight wristwatch band, you cannot wear them perfectly. Even though they may fall while exercising, working out, jumping, etc.
How Tight Should I Adjust My Casio Watch Band?
You can't determine the tightness of adjusting a Casio watch band. Depending on the size and thickness of someone's wrist and hand.
So, if you feel the watch is very tight to wear, try to adjust it by attaching 1 or 2 more wrist bracelets. Yet, if the wrist feels very loose, you need to adjust it by clipping out some bands from the watch.
Can you adjust the Casio watch band yourself?
Yes, adjusting the Casio watch band is not a big deal. With the proper tools like a jeweler's tool and a flat-head screwdriver, adjusting is pretty easy. Read the instruction mentioned above and follow them carefully.
Hope this explanation of how to adjust a Casio watch band made sense to you. Adjusting such a watch band depends on the hand wrist of the wearer.
So, at first, you should have learned and determined the size. Meanwhile, some Casio watch bands use a very small ping or a very little vice to hold the bracelet.
So, you must be aware of choosing the right tools for the job. They must be from a flat-headed screwdriver and scissors-like thin edges so that you can keenly pull out the pins and insert them. And then, go for the next task of watch adjustment.
As an Amazon Associate, I earn from qualifying purchases.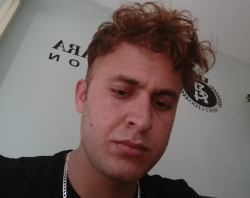 Latest posts by Nick Rolloson
(see all)