How to Reset Suunto Watch | Easiest Way to Soft & Factory Reset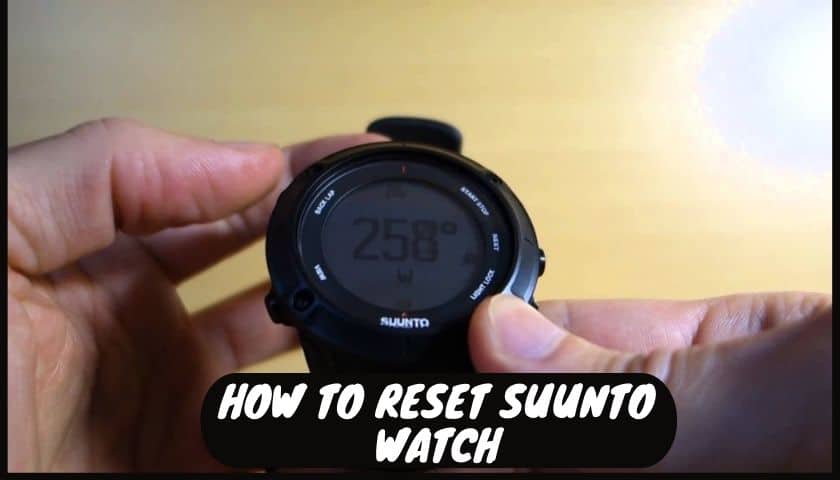 As an Amazon Associate, I earn from qualifying purchases.
Can't connect the watch to the GPS as well as other Bluetooth devices? Is your Suunto Watch not functioning correctly? All these problems can be solved by performing a reset of your watch. Do you know how to reset Suunto watch?
While resetting your Suunto watch can eliminate several issues, you should know the proper procedure to get this job done. Two types of resets are available in this watch; soft reset and hard reset. Both these two resets come with different procedures based on the watch model.
Some model needs to connect with your computer and access SuuntoLink to reset, while others can be reset from SETTINGS. In this article, I'm going to discuss step-by-step procedures to reset each and every model Suunto Watch. So, let's explore:
How to Reset Suunto Watch?
Suunto Watch lets you perform both soft reset and hard reset [factory reset]. The reset procedure may vary based on the type of reset and watch model. Let's learn about the reset process of the Suunto Watch of different models.
1. Soft Reset
A soft reset can solve the minor problems occurring with your watch. It is relatively easy to perform the soft reset compared to the hard reset. Let's explore how you can perform a soft reset.
Method-01
Press and hold each of the five buttons for 10 seconds at the same time and then release these buttons.
Effective for: Suunto Ambit/ Ambit2/ Ambit 2R/ Ambit2S and Suunto Ambit3 Run/ Peak/ Sport.
Method-02
Press and hold each of the four side buttons for at least 10 seconds, then release. Now you have to restart the watch by holding down the top right button for a long time.
Effective for: Suunto Ambit3 Vertical, Suunto Traverse, and Traverse Alpha.
Method-03
Press the top right button and hold it for 12 seconds, then release the button.
Effective for: Suunto Spartan, and Suunto 9/ 9 BARO/ 9 Peak.
Method-04
Press both the upper left and right buttons and hold them for 12 seconds, then release the buttons.
Effective for: Suunto 3 and Suunto 5.
Note: Suunto 7 watches have a different process to perform a soft reset. So, all you have to do is follow the instruction from the manufacturer.
2. How to Perform Factory Reset
A hard reset, also known as a factory reset, can eliminate all the major problems of your watch that a soft reset can't solve.
If you experience any problem with your watch and it doesn't get resolved after performing a soft reset, you should go for a hard reset.
Let's take a look at how you can perform a hard reset for your Suunto watch.
Method-01: For Ambit 1/ 2/ 3, Spartan, Traverse, Suunto 3, 5 [Peak] and 9/Baro models
Step-01: At first, Connect the Suunto watch to any computer through the USB cable and then access SuuntoLink. Now, wait for recognized your watch to be complete.
Step-02: After recognizing and syncing your watch, click on the setting option from the top corner and then select Watches.
Step-03: After clicking on Watches, the software will show the watch with the model number. Now you have to click Reset all settings from under the Watch name and Model number. SuuntoLink will ask again to RESET ALL SETTINGS.
Step-04: SuuntoLink will provide a new window as soon as you click RESET ALL SETTINGS. Now the factory reset process will start, and it will take several minutes.
Step-05: When the setup wizard appears on the screen, the update is finished, and you have to unplug the USB connection from your watch. Restart by resetting the watch.
Method-02: For Suunto 9 Peak
Step-01: Press the side-mounted middle button until the shortcuts appear. You may have to press around 5 seconds to access shortcuts.
Step-02: Now find out and click on SETTINGS and then click GENERAL SETTING.
Step-03: From GENERAL SETTINGS, find out RESET SETTINGS and click on it.
Step-04: A new window will appear from where you have to ensure a factory reset of your watch by selecting RESET.
Step-05: After selecting RESET, the reset procedure will start and will take several minutes to complete.
Method-03: For Suunto 7
Step-01: Swipe the watch face up to down and then tap on "SETTINGS."
Step-02: Now go to SYSTEM and then find out and click DISCONNECT & RESET option.
Step-03: After clicking the DISCONNECT & RESET option, a new window should open where you have to make sure to reset by clicking on the Tick mark option. Now the reset process will start.
Why Do You Need to Reset Suunto Watch?
Now you may ask why I should reset my Suunto watch. You might need to reset the watch to its factory settings if you're experiencing issues with it.
If you reset your watch to factory reset, the watch will restore its default settings. Resetting your watch will erase all the old data and cookies from the watch.
It may erase the data of your previous exercise, personal data as well as all the settings. It will make your watch like new since it redirects the watch to the default settings.
You should reset your Suunto watch for the following circumstances:
There is no response when you tap, swipe, or push any buttons.
The watch's features aren't functioning as they should.
The screen of the watch is blank or frozen.
The watch can't connect to the GPS system.
The watch has problems connecting to Bluetooth devices.
Frequently Asked Questions (FAQs)
Will Frequent Reset of Suunto Damage the Watch's Performance?
Frequent reset is bad for all mechanical parts, and it is no exception for the Suunto watches too. You may lose important data or your Suunto watch software may show poor functionality due to frequent resets.
What does the arrow mean on my Suunto watch?
If you have a Suunto watch, then you might see an arrow symbol on your watch screen. You may wonder what this arrow means on the Suunto watch. This arrow symbol indicates that you should update your watch via your computer and the Suuntolink Application as soon as possible.
Should I restart my Suunto Watch?
It is a frequently asked question that should I restart my Suunto watch? Much like a desktop/laptop, a simple restart can eliminate several minor troubles with your smartwatch.
So, if you experience that your watch is not functioning well, then you can perform a simple restart, and it will benefit you effectively.
How do you turn off a Suunto 9 watch?
Simply leave your Suunto 9 watch for a few days to turn it off. In order to finally exhaust the battery, you may also perform a GPS activity. Your watch will ultimately be turned off when the battery runs out. I know it is funny, but seriously it is the only way to turn off a Suunto 9 watch.
How do you turn on a Suunto 9 watch?
Although turning off your Suunto 9 watch is complicated and funny as well, you can easily turn your watch on. It takes just a few seconds to turn on your Suunto 9 smartwatch. All you have to do is keep pressing the top button. After a few moments, your watch will turn on.
Wrap Up
In conclusion, now you may know How to reset the Suunto watch. The soft reset and factory reset or hard reset effectively eliminate different problems with your watch. Performing a soft or hard reset is not complicated if you know the proper procedure.
Here I discussed all the processes step-by-step to reset the Suunto watches. Follow those, perform a reset and enjoy!
As an Amazon Associate, I earn from qualifying purchases.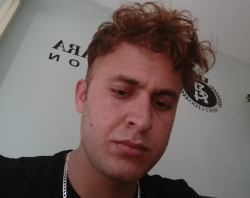 Latest posts by Nick Rolloson
(see all)