How to Choose a Watch that Suits You | Pick Only the Best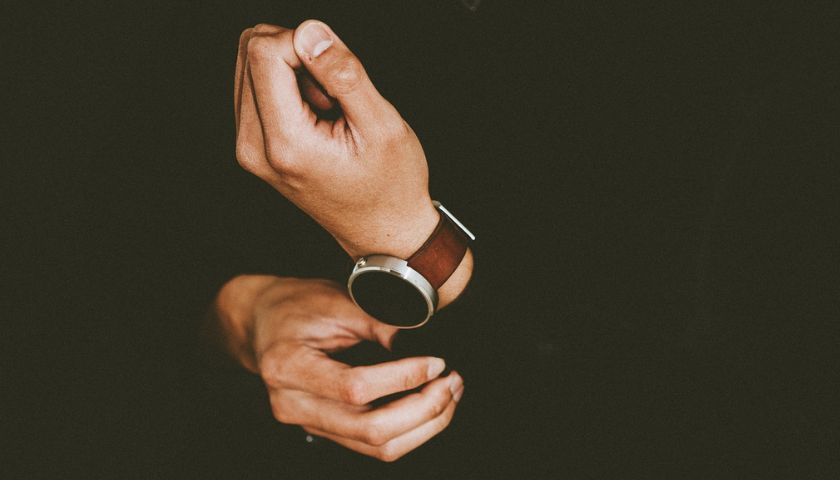 As an Amazon Associate, I earn from qualifying purchases.
Have you ever considered buying a watch that suits you? Well, it's quite possible. You just need to know where to start. So, how to choose a watch that suits you?
First of all, consider your face shape. Most people like watches that are large or medium in size.
Now, check the wrist width and height. And after that, check the watch hands. Once you've picked the material, the size, and the hands, the final decision rests on the watch band.
However, finding a good-looking, functional, and affordable hand watch is no easy task. There are so many models, and designs on the market and all of them look the same. This is why let's see what factors need to be considered when choosing a watch.
How to choose a watch that suits you | A complete guide
For those who want to go to the next level in terms of choosing a watch, let's discuss them. I'll show you the steps to follow to find your perfect watch:
1. Get the purpose right
A watch is more than just a timepiece. It is a reflection of your personality and style. What purpose are you looking to fulfill? Is it functional or something that makes a statement?
Let's say you are looking for something functional, consider a sports watch with features like stopwatches and lap timers.
Then again, when you are looking for something that makes a statement, choose an elegant dress watch with intricate details. No matter what your purpose is, there is sure to be a watch that suits you perfectly.
2. Prioritize personal preference
Personal preference is important as you want a timepiece that suits your personality and makes you feel confident. Here are some tips to help you choose the best watch for you.
First, take into account your lifestyle. Suppose that you lead an active lifestyle, and a sports watch might be the best choice for you.
In case you prefer a more relaxed lifestyle, a dress watch might be a better option.
Second, consider your personal taste. Do you prefer a more classic look, or do you prefer a more modern look?
Third, think about the occasion for which you will be wearing the watch. For formal occasions, you will need a dress/suit watch.
Supposing that you are looking for a watch to wear every day, then a sports watch might be a better option.
3. Get the budget right
There are many different types of watches available at a wide range of price points. When choosing a watch, it is important to find one that fits your budget.
If you can afford to break the bank, there are many luxury watches available that offer both good looks and functionality. Some of the best-known brands include Rolex, Omega, and Breitling.
4. Color and hand grip
Some people prefer a neutral color like black or white, while others prefer a more vibrant color that suits them.
The hand grip is an important factor to think about. Goog gripped watches have a thicker hand grip that is easier to hold onto. While others have a thinner hand grip that is more comfortable for small hands.
5. Give the watch a try
The best way to find out if a watch is right for you is to try it on. Visit a store and try on different styles to see which one feels most comfortable and looks best on your wrist.
6. Durability
What will you do with a thousand-dollar watch when it hardly makes a year, right? This is why big brands come into play. Go for a watch that has a long-lasting warranty. A saying goes, the longer the warranty, the better the product.
How do I know my watch size?
Have you ever wondered how a watch size can be determined? Well, there's a special method that helps you with that. Let's see how you can find out the right watch size:
To begin, you should take a measuring tape and measure the circumference of your wrist.
Once you've taken this measurement, you should subtract or add half an inch to it.
Next, you should find a watch that's not too tight or too loose on your wrist.
Check until you find the watch comfortable and doesn't slide around on your wrist, you should consider buying it. Otherwise, it's best to go with a different model.
Note: People with smaller wrists shouldn't get a watch that's too big.
You can also read: Best smartwatch for small wrist
Which Style of Watch is Best for Men?
Men's watches come in a range of designs, styles, and materials. Therefore, they are very diverse. When I talk about style, there are two main categories.
One is a retro vintage style. Which is mostly old-fashioned and looks like something from the past.
Another is a classic style which is very cool and classy. These come with a modern design and look great with casual outfits.
Also, there are several types of watches for men. They are categorized based on the time you wear them.
Wristwatches, pocket watches, and clip watches are the most common. Wristwatches are worn on the wrist. Pocket watches are put in your front pocket. And clip watches go in a small clip.
Frequently Asked Questions (FAQs)
Which watches are trending now?
Smartwatches are becoming increasingly popular because they offer a lot of features and functions that traditional watches do not have. They can track your fitness, monitor your heart rate, and even answer phone calls and texts.
Other watch types like minimalist, vintage, nostalgic, etc. are also popular these days.
Is a black or white face watch better?
Black face watches are better as they stand out against the road and other surroundings. They are also easier to see all while using one in darkness. White face watches, on the other hand, don't get noticed as easily. Not to mention constant dirt.
While a Rolex can definitely be an everyday watch, it is not necessarily the best choice for everyone. A Rolex can cost anywhere from a few thousand dollars to tens of thousands of dollars. Let's say you are not comfortable wearing a thousand-dollar watch every day, it might not be the right choice for you.
Which type of watch is best for daily use?
In terms of daily use, a digital watch is usually the best option. Most digital watches have a battery that lasts between 10 to 15 years and can last even more if it's solar-powered. They also have the added advantage of being waterproof.
End Note
It's always a good idea to buy a watch that fits you. But, it is also true that you can get a watch at different prices, sizes, and features.
Before you pick up your pocket money, take your time and make sure you know your own size. A wristwatch is a little tricky to measure, so it is advisable to visit a local store that sells watches and ask them for help.
For a beginner, I would recommend getting a classic design like the Seiko Watch. It is simple, elegant, classic, and suitable for everyday use.
If you like novelty, then you should try the Cartier Watch. It comes with a unique dial that looks like a flower.
As an Amazon Associate, I earn from qualifying purchases.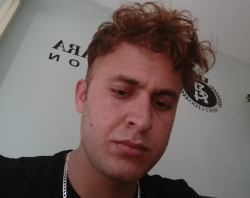 Latest posts by Nick Rolloson
(see all)