How to Connect Fossil Watch to Phone with Some Intrigue Solutions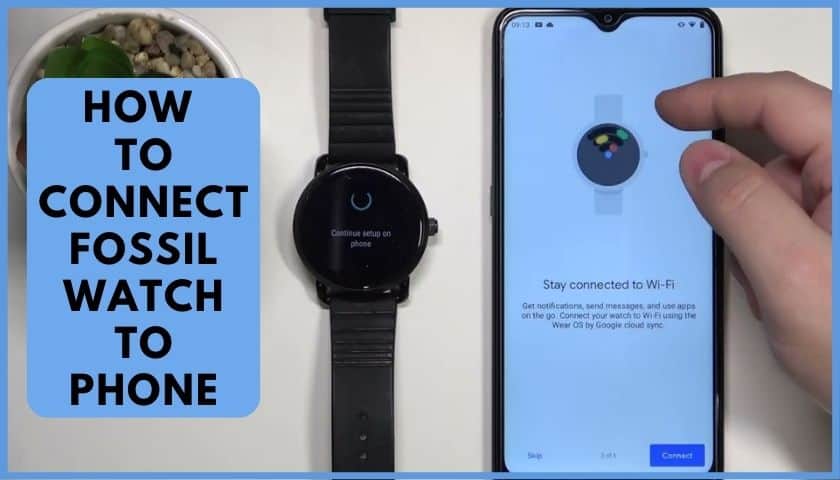 As an Amazon Associate, I earn from qualifying purchases.
Fossil watches are the most renowned for its craziest popularity, significance, and well-reputation because of its unique features. One of these features is their amazing notification from text messages, incoming calls, chats, social media notifications, and many more.
But did you know how to connect a fossil watch to a phone? Connecting a fossil watch to a phone requires different steps and methods. A user needs to abide by simple 3–4 rules for the iPhone. Similarly, an Android phone only takes 2 easy steps for Bluetooth pairings.
Whatever method will be used for pairing both phone and smartwatch. Below are the elaborate details that I collect. I present here some initial causes so that you can recognize the enemy, which creates a crash in terms of making a pair between the phone and the fossil watch.
How To Connect Fossil Watch to Phone?
Set up the fossil smartwatch on the phone by following these steps. The process needs 3-4 initial norms; you'll be ready to explore your new connected life.
1. With iPhone
So, if you want to customize everything from your iPhone to your wristwatch, this guide is for you. Do these steps one after one to set up the iPhone in your hand watch.
Step 1: Visit the App Store
Before the main task, visit the App store to install the Wear OS of Google App. Wear OS is the official App that can run on anyone's phone or iPhone. Therefore, make sure to install it.
Step 2: Follow the On-Screen Instructions
Now, go to your iPhone. Open the iPhone menu bar and read the instructions from the App. Enable your phone access and directly click on the "allow" option.
Step 3: Decide the Language
From your iPhone, select the language that you want most. If you're living in Spanish, then click on Spanish. Or, if you're living in Germany, tap on the German language.
Step 4: Connect iPhone Via Bluetooth
Now, it's time to connect your iPhone via Bluetooth. Tap on the pair button. Once it is connected, then you'll get an automatic notification on your watch display.
Step 5: Copy Your Google Accounts
Go to your iPhone and follow the notification once again. Next, copy your Google accounts from the smartwatch.
Tap on the allow options for granting its access. Let your device sync all your iPhone's contacts and calendar. Give your App access so you can pick up all the calls and messages from the iPhone.
In the next step, select the Allow button to check the notification. This option will help you to set and pair the iPhone with the smartwatch together.
Voilà, celebrate this setup vigorously.
2. With Android
You must first download the Wear OS by Google app for Android apps. This is the primary step before starting these procedures. After that, do the below instructions on your phone.
Step 1: Tap "Allow" to Connect Your Phone
Begin the work from the menu bar. Scrolling down to find out the allow option. Next, tap the "Allow" button to connect your phone to the smartwatch.
Step 2: Select the Preferred Language
From your Android phone, select the preferred language and the name of the watch. Tap on the "pair" option to connect it via Bluetooth. A few seconds later, your watch will automatically update on its own. You will see a notification from your phone.
Step 3: Follow the Prompts to Copy Google Accounts
Next, follow the prompts before copying the Google accounts. Try to sync all the contacts and calendars to enable your phone to send incoming calls, texts, and other things.
Finally, tap on the "Allow" button on your phone. After that, you will get a notification displayed on your wristwatch. It's done, and your watch is now set with all the functions on your smartphone. Enjoy all the notifications and important text messages on your watch from your smartphone.
Why Is My Fossil Watch Not Connecting to My Phone?
Electronic devices vary on different things. Sometimes, it shows some defect and doesn't want to pair with the new Android phone. Some smartwatches often face unnecessary bugs, system errors, and many unknown mistakes the user makes.
Most of the time, it provides very common issues that many people have previously experienced. Therefore, you can try out these fixes as well.
1. Turn On & Off the Phone
Sometimes, issues like your Android phone not working or pairing with your watch properly for faulty Wear OS. Your phone's Wear OS app often stops working for networking issues.
Therefore, the most common way to solve the problem is to turn on and off the phone frequently. Meanwhile, the exact process of this may differ from device to device. All you have to do is to follow the below process:
Hold down the power button from your Android phone. Hold the power button and volume up button for the iPhone.
Next, slide to the power off button (only for iPhones). Select the "Restart" or "Reboot" option for Android phones and confirm it.
Now, please wait until your phone is rebooting on its own. Keep trying to pair the watch with your phone again.
The process requires only 2–3 minutes, which is not very difficult. However, if you fail to pair your phone and device again, go to the next solution.
2. Factory Reset the Fossil Watch
Another biggest solution is to upgrade your phone to pair with the phone properly due to a factory reset. Factory reset may solve the problem and help to replace it with a new phone.
Keep a note that this solution is going to delete all the watch's settings and preferences. It means a user needs to set up everything again from scratch. But these simple things will easily fix this trouble, so why don't you pay a small price? Let's do it.
To prepare your watch for a factory reset, follow the below process gradually:
Go to the phone settings> tap the disconnect & Reset option
Now, scroll again and go to the Bluetooth settings
Select the "Watch" icon
Please remove it from the given list of Bluetooth devices
So, your next step is to pair the watch with the phone to check whether it is working.
If it doesn't work on your first attempt, try the following steps again. I have seen and read that many users insist that a factory reset will normalize their problem by 3 attempts. Therefore, do the following steps more than 3 times.
3. Some Initial Mistakes
Your smartwatch didn't function when it came close to your phone because of some initial mistakes. There is a high chance that you're doing something wrong with the device. Or, your Android device will be damaged or worse for a buggy OS.
However, here are some crucial things which you may have missed.
4. Wear OS Require Appropriate Permissions
Your smartwatches are very intrusive for having constructive designation. Most of them generally ask for permission to get access to making incoming calls, text messages, notifications, social media notification responses, Emails, etc.
At that point, you need to permit all of these applications. Otherwise, your watch won't run that App or pair with your phone. So, if anyone accidentally forgets or refuses to permit the watch, they need to go back to the phone settings and give Wear OS access. To do this appropriately, check out the steps:
Open the system settings > tap on Apps & notifications
Select all apps > click on Wear OS > finally, tap on permissions.
Note: If you don't find the permission, just Google "how to change app permissions on the device." There you'll get all the rules for changing permission in your Android.
5. Not Enable Bluetooth
Check out the smartwatch connection. Make sure your Android phone Bluetooth connectivity is turned on. Otherwise, they're just not going to work on their full esteem.
Your Wear OS will surely send you a notification to enable the Bluetooth option if it's disabled. But if you don't have any alarming notifications, enable the Bluetooth setting. Check this on:
Go to the settings
Connect it to the device
Next, check the connection preferences > enable the Bluetooth option > Then, turn it on.
The smartwatch, like a fossil, also has an option called the taskbar's quick settings. The similar things you're getting from the iPhones. But again, a user must pair their Wear OS to start work with an iOS device.
6. Other Possible Issues
Along with these complications, there are some common mistakes that you may make. Here I add them one by one.
7. Not Updating the Latest Wear OS App
Ensure to install the latest Wear OS app on your smartphone and iPhone. It is a common mistake made by people. In this situation, install the latest Wear OS app on your Android and iPhone also.
Ensure That the Watch Is at an Accurate Distance
Whenever you pick up any phone or I-phone to pair with the watch, keep them at a little distance. Try to maintain a 2-3 feet distance between the two devices. It will help to reach the device from the nearby networks. Therefore, you won't face any trouble pairing your device if it is out of range.
The Watch May Still Be Paired with an Old Phone
Check out that your device may still pair with another device you tried to connect to. As soon as you notice this, try to unpair the device with your new smartphone or I-phone. Then do the same steps once again to pair the device altogether.
A low charging problem often forces your device to work appropriately. Check out the charging power capacity of both your fossil smartwatch and phone. Make sure the device is fully charged before you pair them with Bluetooth.
Frequently Asked Questions (FAQs)
Why Is My Fossil Watch Not Connecting to My Android Phone?
There are many reasons why the fossil watch is not connecting to your Android phone. Yet, one of the significant reasons behind this is the failure to unpairing Bluetooth devices.
Whenever your watch shows that it cannot connect with your Android phone, try to disable the Bluetooth pairing option from your phone. If it is already disabled, then enable Bluetooth once again. Later, tap on the menu bar and click on the disable option.
How Do I Connect My Fossil Watch to WhatsApp?
Try this one if your WhatsApp didn't connect to the fossil watch. Like any Apple Watch or other brand, there is no official. What's an app on the Wear OS smartwatches? But you can read and get the notification coming from WhatsApp.
Open the notifying App and select the "Apps" option. You'll see a list of apps with a settings button next to them. Tap on the options of dropdown and then select all. Scroll down all and select the "WhatsApp" option too.
Why Is My Fossil Smartwatch Not Pairing with Your iPhone?
Your fossil smartwatch may not pair with your iPhone without a Bluetooth connection. Or, it may be disturbed by the interrupting network error connection outside.
Sometimes your fossil smartwatch doesn't pair with the downloading not download the Wear OS by Google app properly. Follow the complete instructions to download the Apps and properly connect the iPhone and smartwatch.
You may now understand how to connect a fossil watch to a phone. In simpler terms, a user needs to switch on their device and pair them together. While pairing both devices, keeping them at a minimum distance is crucial. The distance should not be too far or not be too close.
Ensure that you turn on the Bluetooth option of both. Finally, check the network connection properly and set up all the instructions according to the device.
After pairing, remove the setup once you get all the notifications from the phone. To force stop the notification from fossil watch, check our other content if you find it too annoying.
As an Amazon Associate, I earn from qualifying purchases.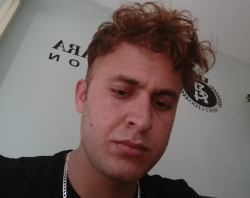 Latest posts by Nick Rolloson
(see all)