How to Get WhatsApp on Apple Watch | Your Tech Guide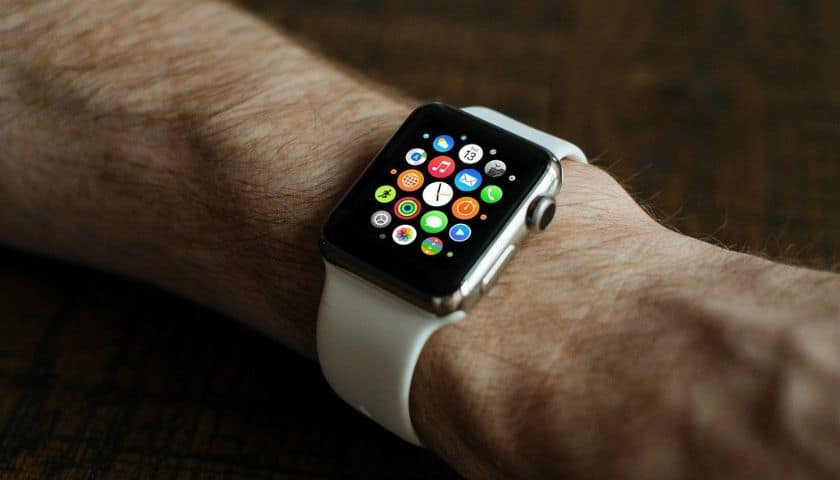 As an Amazon Associate, I earn from qualifying purchases.
When spending a single moment without social media is a bit challenging, you should obviously install all the Apps on your cellphone to watch. But WhatsApp on iPhone is totally different since they've no official versions.
Yet, you can still enjoy it on your Apple Watch following some functionality. So, how to do that? Today I am going to share simple tech techniques about how to get WhatsApp on your Apple Watch, whether you've got a smartphone or iPhone.
Meanwhile, I want to mention that getting WhatsApp on your Apple ID is not so difficult. But many people dramatically become annoyed and regret their failure to not install them on iOS and Android. Don't worry if you're one of them.
Because after finishing this article you will become Pro about these affairs. So, continue to read this one.
How to Get WhatsApp on Apple Watch – 3 Process to Follow
Since there is no official site of WhatsApp available on iPhone, as I mentioned above, you can still respond to notifications and message alerts and send voice texts by this App following some norms.
I found some specific ways and added them below, so you can try this on your Android and IOS.
Process-1: Getting WhatsApp Notification Via Bluetooth
As soon as Meta owns Facebook, WhatsApp, and Instagram on their own, the integration of the official version for Apple users will be taken by the authorities soon.
Till then, you can try out these techniques to conduct them on your iPhone via Bluetooth pairing. For this-
Step-1: Enable Bluetooth Connection
Open your iPhone or Android, go to the settings and then find the Bluetooth options. Turn it on to connect with your Apple Watch. After that, you may find a toggle like "Add a watch," tap it, and this will turn green.
You can use your Apple Watch and finish the pairing procedures.
Step-2: Allow the Notification to Get into The Watch
In the next step, you must turn on the notifications to get it in your smartwatch. To turn the notification alerts, go to the settings and open it.
Click the notification gesture, then select WhatsApp. It is necessary to verify three kinds of toggles there.
Tap next to enable all three notification alerts you see on the screen, likewise, lock screen, banners, and notification centers.
Step-3: Set Up the WhatsApp Notification Finally
Now, go on to the iPhone pop-up again. Open it and go to the notification option. Try to find the section header of "mirror iPhone alert from."
This option will let you do everything and get a quick notification from WhatsApp.
Step-4: Tap on The Message to Read
Once you have finished all the processes one by one, tap on the message on the Apple Watch that you get from your WhatsApp via phone. Scan your essential news, and you will get a notification on the watch's face.
Keep Note:
After setting up the notification, you will only be able to access the new message on your watch, not the older one.
Sometimes the video or image message will seem blurry, or you can't see them. In that case, a person needs to access their iPhone to visualize them properly.
Another important note is that you won't be able to listen to voice messages through your wristwatch if no earphones or eye pod is available.
Step-5: Tap on Reply Buttons for Answer
Replying to a message by your I-phone from your Apple Watch also requires some steps. When any message or incoming call comes around, you can answer them with two options.
Unlike any smartphone, your phone will give you a notification. As soon as you get them, you can tap on the "Dismiss" opportunity to cut them off or click on the "Reply" option to answer.
When replying to messages, use the pre-constructed responses built-in on your Apple smartwatch. Again, you can also text back to someone else by writing down the Watch face to convert the words into text.
Since most of the Apple Watch support voice-over messages, one can use them too for sending text by tapping on the microphone icon.
Process-2: Get WhatsApp Via Third-Party Apps (WeChat)
Get WhatsApp on Apple Watch by using any third-party app. This is the world-class way that has been followed by many users struggling to use WhatsApp on their phones directly.
To enjoy this method, do follow these steps.
Step-1: Download WeChat from App Store
Many apps offer multiple WhatsApp functions that one can use on their Apple Watch from the iPhone. WeChat is the most popular application that makes work more convenient for you.
However, go to the user menu and download WeChat 2 from the App store.
Step-2: Open the Setting Functions
From your iPhone, go and open the settings. Check out WhatsApp on your phone. Then scan the QR code icon situated in the top right corner.
Once you're done finishing the scanning, go for the following procedure.
Step-3: Finish the Processing Chapter & Enjoy
Now, finish the processing chapter and enjoy the applications on your WhatsApp. Note that, since those third-party Apps didn't have any predictable future changes, you may find some features unavailable here.
Process-2: Send WhatsApp Message Via Apple Watch Through ChatiFy
I found another stirring third-party app called ChatiFy. This one will also give you a similar service to WeChat.
But here, you also need to follow rules that don't match the first. So, herein are the fundamental steps in depth.
Step-1: Download the App from App Store
Start by adding the ChatiFy App via your iPhone. Download this third-party App from the App Store. It may cost around $2.99 or more.
Step-2: Launch the ChatiFy on Your Phone
Once the ChatiFy App is launched on your iPhone, scan it through the Bar codes. The display screen shows you the QR code, grab it and check it. You will then be eligible to run the software on your phone correctly.
Step-3: Open the WhatsApp Notification Again
Unlike the first method, open the phone settings again. Then do the same steps to enable the WhatsApp notification.
After completing the entire steps, like scanning and enabling notifications, you're now done enjoying the WhatsApp notifications, messages, and texts on your watch.
Frequently Asked Questions (FAQs)
Why Isn't There an Apple Watch App for WhatsApp?
WhatsApp is owned by the only authority named Facebook. On their last podcast, the administration will plan to integrate this App on Apple Watch very soon.
But several reasons are working behind the question of why the Apple Watch does not have WhatsApp functionality. There is a sense that Facebook wants to provide a unified messaging framework.
How Do I Enable WhatsApp Calling on My Apple Watch?
You can easily enable WhatsApp calling on Apple Watch by connecting your phone using Bluetooth. After that, find out the notification option on both Android and IOS. Enable them, and now you're done.
How Do You Connect WhatsApp on Apple Watch Series 7?
It is straightforward to attain or respond to WhatsApp messages on the Apple Watch Series 7.
To do this, simply open up the Watch App from your iPhone and look for the "My Watch" tab. After that, select the notification options and search for the WhatsApp picture to activate this. Once you get it, turn on the notification option.
Why Is My Apple Watch Often Failing to Show Me Notification?
Sometimes your Apple Watch will fail to show the notification due to network issues. It may occasionally bother you if the area network of your country is inferior.
In this case, the network connection needs to be checked. Swipe up on the watch face to open the control center. To check for poor connectivity, look at the Wi-Fi connection, the red iPhone icon, and the red X icon.
Why Does My Phone Do Not Ring through WhatsApp on Apple Watch?
Sometimes it may happen if the phone's "Do not disturb" mode is enabled. So, check it if you won't get the call.
Besides this, try to check out your Wi-Fi connection because sometimes they disturb you to get the proper notification. You can turn on and off the message twice to solve the issues.
How Can I Reset WhatsApp on My Apple Watch?
First, open up WhatsApp on your Apple Watch. Tap on the three-dot options present at the top left of the screen. Then, go to the settings, and next click on the chats. After enabling this function, you will get chat backup options there. You can back up or reset WhatsApp on your Apple Watch.
What Are Some Best Third-Party Apps Available on Apple Watch?
Watch Chat is the wonderment and top-notch, only reliable App that has allowed you to send messages through your Apple Watch since 2017.
Besides this, you will also get Wrist Chat apps, WeChat, ChatiFy, etc., which is helpful to enjoy similar functionality like voice messages, chatting, and incoming calls on your wristwatch.
Pairing WhatsApp to your Apple Watch is a delightful way to relieve you from checking your phone over time. So, don't be so panicky even though some ways allow you to use them.
Just try to avail all the processes which I described above. Applying them, you will learn how to get WhatsApp on an Apple Watch. Those processes are reliable and great for handling all situations.
Besides this, try out the third-party App to experience something exceptional because enabling the notification option on your Apple Watch lets you utilize minimal features.
As an Amazon Associate, I earn from qualifying purchases.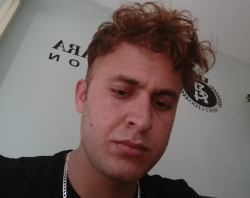 Latest posts by Nick Rolloson
(see all)