How to Remove Apps from Galaxy Watch 4? [With Reasons & Fixes]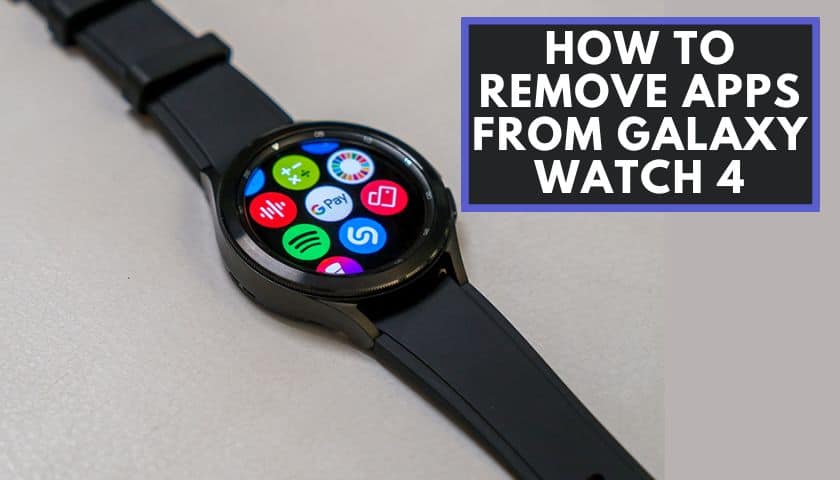 As an Amazon Associate, I earn from qualifying purchases.
Galaxy watch 4 has many apps that are exciting for the user due to their benefits and advantages. Too many apps mean too much juggling, and you'll suffer in the long run.
In this situation, you can scroll down in your watch to find a way about how to remove apps from galaxy watch 4.
Removing unnecessary apps is easier if those are pre-installed or built-in on the watch. It's because pre-installed apps require different steps, which are not as similar to uninstalling normal apps on a wristwatch. However, you will meet all the processes below since I have researched it for longer.
Why Do You Need to Remove Apps from Galaxy Watch 4?
Installing too many apps on your watch may not be wise because it may bring you the biggest disaster. Some apps in smartwatches block up enough space and drain your memory storage. Apart from this, some major concerns work in the back and convince you to remove Apps from your Galaxy watch 4.
To Erase Drained or Consuming Too Much Battery
Unnecessary apps or unused apps are often responsible for the problem of battery drainage. Your smartwatch battery won't last long for this reason.
You must remove them to manage enough storage capacity for installing necessary apps because unused apps block the spaces from the watch's memory.
To Stop Unnecessary Notification
Sometimes many unnecessary apps give you notifications of updates, new arrivals, and Google advertisements.
Those are annoying while you're using your watch for doing exercise, listening to music, etc. One of the best ways to remove such an annoying situation is to uninstall those apps from your wristwatch.
To Save Your Device from Malicious Attack
Smartwatch devices are not safe and secure from malicious attacks. In this sense, you may need help determining why your watch behaves abnormally.
All unnecessary apps on your wristwatch must be uninstalled or removed from the device to secure it against these dangerous cyberattacks.
Speed Up Smartwatch Performance
When too many apps are running on your watch, it naturally slows down the watch's functions. Therefore, your smartwatch may not perform as steadily as it did in the past.
Removing unnecessary apps from the Galaxy watch gives you relief from this kind of juggling.
How to Remove Apps from Galaxy Watch 4?
Removing apps from Galaxy watch 4 is easy and requires only 2-3 steps. But you must know those apps aren't pre-installed or system apps because the steps I described here may not work on those apps forcefully.
Android apps installed from the play store or paired through your Android phone can be uninstalled by the below procedures.
Indirect Method
Step 1: Swipe on the home screen to delete apps from the Galaxy Watch 4.
Step 2: Open the Galaxy Wearable app and tap on the home tab. It is worth mentioning that Watch 5-4 and Galaxy watch Active 2 do not have a home tab.
Step 3: Select the Apps and then swipe next. Tap on the "Manage apps" option. After selecting this option, go straight to the settings menu. Again, tap on the Apps.
Step 4: Click on the Delete icon, and select the App. After that, choose the uninstallation option to confirm.
Direct Method
Step 1: In the direct method, a user must navigate the "Apps screen," which has the App you want to install.
Step 2: Touch and hold the screen for a while. You need to continuously touch and hold the App for the Galaxy watch-4 or Galaxy watch 5 series.
Step 3: Lastly, tap your finger on the delete icon, and you will see the "checkmark" option. Select this one for confirmation, tap on uninstall option, and again tap your finger on the "Ok" button.
How to Add Apps from Galaxy Watch 4?
Installing apps on Galaxy watch 4 is not governed by any hard and fast rules. It's because almost every watch of this brand runs through Wear OS, making the installation process much easier.
However, this term only works on some specific apps, such as Facer. To install this App on your watch, you need manual intervention.
But the cruel truth is that both watch and phone need to have Google account synchronization.
Otherwise, you can only partially sync the account info and app info. To add them to your wristwatch, here are the steps.
Indirect Method
Open the Galaxy watch wearable app on the phone, scroll it, and tap the store button.
Scroll again and then click on the installation button for the App that you wished
This is the most recommended method, which helps you to install apps without any trouble. Naturally, it makes it easier to search for compatible apps. But if you want to install apps directly on your watch, go to the Play Store.
Direct Method
Click on it and swipe up onto the home screen.
In the next step, you must search for the App you want to install.
Tap on the installation option and hit the right buttons.
Congrats, it's done. Now, enjoy the App on your watch.
How Do You Uninstall Apps That Cannot be Uninstalled in Samsung?
Sometimes uninstalling the system apps or pre-installed apps from the watch require complicated steps.
But once you know the exact process to do these steps, it becomes easier for you. The cause of failing to install the pre-installed apps on your watch may happen for three basic reasons.
The first reason is that all of those apps are pre-installed apps. Because the authority manufactures pre-installed and built-in apps, they don't allow the user to delete them permanently.
Another reason you won't uninstall those stubborn apps is the system app; administrator privileges protect this.
The steps about uninstalling Samsung apps will not be useful if you want to uninstall apps that you do not want to uninstall.
Go to your Apps menu and long-press the App you want to uninstall.
Next, you will see a pop-up with App info. Click on it to see information about the App.
This option may be grayed out as soon as you select it. In the end, all you have to do is select the disable option.
Besides this, you can also try out the below procedures to uninstall the apps if you're watching it pairing with your phone.
Go to the settings and then tap on Apps.
Scrolling down and find the App that you wish to disable
Tap the selected one and then click on disable options
What Apps Should You Remove from Samsung Galaxy Watch 4?
It's difficult to say what App you should remove from the Samsung Galaxy watch 4.
But for any apps that seem worthless and unnecessary, you should delete them from your watch. Deleting unused and worthless apps from devices is helpful to free space to install your necessary data.
For example, I can give you a hint about Spotify. Most smartwatch users prefer something other than this App to enjoy music. Instead of using Spotify, they would like to enjoy them through Bluetooth pairing by their phone.
Apart from this, there are some specific Android Apps that you must delete from your watch for safety. To give you a clear idea below, I added them in short.
Delete the built-in apps that come pre-installed from the watch manufacturer. But keep the necessary apps you regularly use, such as Gmail, Google Maps, YouTube, etc.
Remove all kinds of location trackers or gaming Apps.
Storage hogs like Netflix, PUBG, etc.
Battery drainers apps like Skype and Hangouts may eat more storage from the watch.
Apps with privacy issues that have access to your phone number, text messages, photos, and location.
In a word, you should only install apps necessary to use sometimes. And in case you do, uninstall them when the memory storage becomes overloaded.
Frequently Asked Questions (FAQs)
Can You Delete Samsung Apps?
Some Samsung Apps are granted Android administrator access, so you must keep them. That access will prevent you from uninstalling them from the watch because you need to revoke their administrator privileges to wreak havoc on the phone.
How to Hide Samsung Pre-Installed Apps in Galaxy Watch 4?
Hiding Samsung pre-installed apps in galaxy watch-4 is quite straightforward. To do this, install a different launcher, e.g., Bubble cloud. Then set it up; it may look like the built-in launcher apps.
But it can hide many apps at once. Create folders, then restart the apps after hiding their apps. You can also hide Apps by installing Galaxy Wearable apps on your phone or by disabling those unwanted apps forever.
Does Disabling an App give you free space?
Disabling some unused apps may help you greatly if you're troubled with memory storage. To disable them, press the icon of the app icon. Then a pop up window will appear. Next, disable the apps from there. Thus, you can disable them to free up the storage space they've taken up.
Can I Delete Preloaded Apps?
You can delete preloaded apps on Samsung watches by touching and holding the display. Hold it until the view option on the screen appears.
Next, tap on the Edit apps and press the" delete" button to remove it fully. Nevertheless, only some of the built-in apps on a watch can be uninstalled. It's up to the watch model and manufacturer.
Does Galaxy Watch 4 Have Internal Storage?
Galaxy Watch 4 usually has 1.5 GB RAM with 16 GB internal memory. But the actual storage of the watch may vary, and it often depends on pre-installed software.
Final Words
From now, you can add or remove apps on the Samsung Galaxy watch 4. My above procedures may help you find the right way regarding how to remove apps from galaxy watch 4.
Before I end this writing, here are a few tips for you if you cannot uninstall any apps from your watch, reset or reboot your watch in such a situation.
Most of the time, rebooting or resetting the device will fix the stubborn apps to uninstall successfully. Anyway, feel free to share any difficulties you face in fixing your problem.
As an Amazon Associate, I earn from qualifying purchases.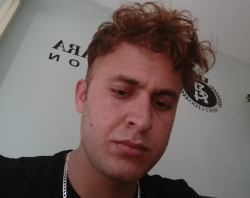 Latest posts by Nick Rolloson
(see all)