Are Automatic Watches Better | The Truth Revealed!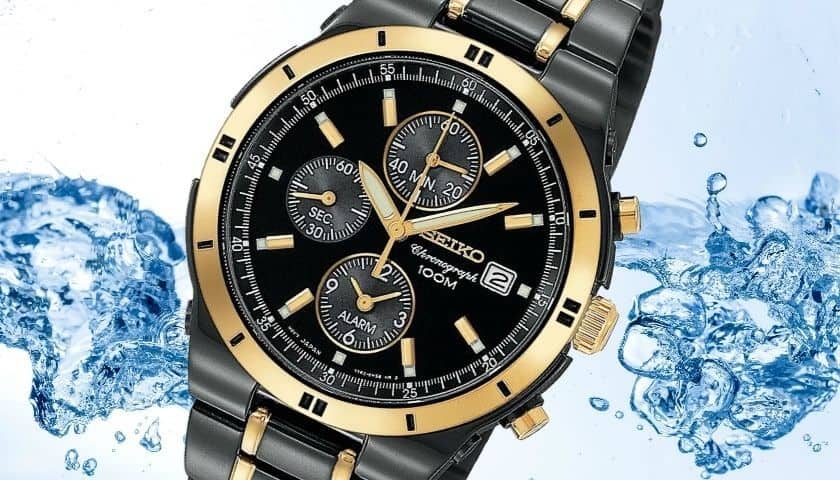 As an Amazon Associate, I earn from qualifying purchases.
Here we have a detailed comparison that will tell you why automatic watches are better.
Quartz, Manual and Automatic timepieces are the three most popular watch movements. Quartz is battery operated; the manual ones are manually winding while the competing timepieces are self-winding. All the movements have their own pros and cons, but these are better for a variety of reasons.
First of all, they are built to last. They are super durable. A lot of effort, skill, and precision goes into the creation of watches that are automatic. Even though the spring of these timepieces may need replacement over a period of time, they last for a very long while.
These timepieces don't need battery replacements like quartz, and they also don't need to be manually wound. So, they become a popular choice of enthusiasts.
Let's find out why they are better.
Read next: How Automatic Watches Work
Top 7 Benefits of Automatic Watches
1. Always "in" Fashion
Style them with all outfits: Timepieces are certainly worn to read time, but they make a great fashion accessory as well. These are always in Fashion.
So, you have the liberty to style them with a variety of outfits, whether formal or casual. Just get your hands on the best watch that is automatic, and you will be all set to rock it!
Charm: All the timepiece collectors know that these have their own charm. This cannot be met by quartz or battery-operated timepieces.
Also, these timepieces are quite eye-catchy. They certainly become the center of attention!
2. Immense Craftsmanship
 A lot of skill and training are required to craft a wristwatch. A battery, quartz, or mechanical timepiece is not as complex or good-looking as the competitor timepiece. Hours and hours go into the creation of one wristwatch that has automatic movement.
The finesse, immense amount of concentration, and effort make such timepieces much better!
3. Run on their Own
Compared to other kinds of timepieces, you don't have to worry about battery replacements in timepieces. They are self-winding and convenient. No more worries about battery replacements!
Source of Energy: They consist of a rotor. It moves as the wrist of the wearer moves. Then it provides energy to the mainspring, and the timepiece starts working. So, goodbye to all the troubles of replacements!
4. Silent Movement of Hands
Usually, when the hands of the timepieces move, they make a tick-tick noise. It can be very annoying.
Silent movement of the hands: Automatics watches are better because their hands move silently. There is no annoying sound because of the smooth glide. Also, the movement of the hands is pretty fun to observe.
5. Designed to Last!
One of the coolest things about these timepieces is that they last for a very decent period of time. They don't just end up breaking like other timepieces.
Even if they are not worn for a long period of time, they still come back to life. Hence, they are extremely durable. An investment in this wristwatch is pretty much an investment that will last for life.
6. Available in all Budgets
Even though these timepieces are generally expensive as compared to others. There are a variety of affordable timepieces as well. So, you don't have to hold back from buying one. They are available in all budgets.
7. Epitome of Sophistication and Luxury
Some of the timepieces allow you to look at the mechanism of the whole timepiece. You can see different parts moving and different pieces in shifting places.
Watches as Heirlooms: If you are a timepiece collector, then you will certainly like these watches better because they are great heirlooms. You can pass them on!
Most Popular Questions about Automatic Watches
Are Automatic Watches Accurate?
General Rule of Accuracy: The general rule is that if 25 seconds are gained or if 25 seconds are lost, then the timepiece is accurate. However, if more than 25 seconds are gained or if more than 25 seconds are lost. The wristwatch is not accurate.
Possibility of Inaccuracy: These consist of a rotor and work due to the movement of the rotor. It is quite possible for these timepieces to become inaccurate.
How to keep them accurate: When timepieces are not worn for a long period of time, they become inaccurate. But generally, when they are worn on a daily basis or when they are kept on a watch-winder, they remain accurate.
An untouched timepiece for quite some time will definitely show inaccuracy. On the other hand, a timepiece that is worn on a daily basis will definitely be accurate.
Does the price determine the accuracy: The cost of the timepiece doesn't determine its accuracy. People assume that the more expensive the timepiece will be, the greater will be the accuracy. It is not true, though! 
Some budget-friendly timepieces can be very accurate. Some expensive timepieces can be less accurate, as well.
Is Automatic Watch Better than Quartz?
No battery replacements: Quartz movement is known for its accuracy. At the same time, these may have disturbed accuracy. Even then, they are better than quartz because you don't have to worry about battery replacements.
Secondly, you don't have to worry about shorter battery life because quartz timepieces have various features such as compasses. These features drain the battery super quickly.
Greater Durability: The quartz may break over time. They may not be very durable as compared to competing timepieces.
Affordability and Craftsmanship: Even then, some people prefer quartz over automatic because they are more affordable. They don't have many moving parts when compared with the competing timepieces.
On the other hand, some people who praise the mechanics or immense craftsmanship prefer such timepieces.
Is an Automatic or Battery Watch Better?
Self-winding: These timepieces don't require winding. They are self-winding. They have a mainspring, and they work through the energy gathered from the movement of the wearer's arm. An automatic must be worn consistently. Otherwise, the reserve of power will be gone, and hence it will stop working.
Battery-replacement: The battery-operated timepieces have a vibrating crystal. The vibrating crystal is responsible for powering the timepiece with the battery.
So, there will certainly be a need for battery replacements. If you are someone who is not fond of battery replacements, then the battery timepieces are not made for you.
This timepiece is definitely better for a lot of people because of the precision that goes into its creation.
They are better than battery timepieces because:
As we mentioned earlier that these timepieces look very luxurious and sophisticated when compared with other timepieces.
All the collectors opt for them because of their traditional aesthetics.
Again, no more battery drainage. You will not have to change the battery every now and then. Hence, they are more convenient. You also don't have to worry about manually winding the timepiece.
These timepieces are a long-term investment. They don't break quickly and are even water-resistant. So, you don't have to buy another one.
Once this timepiece makes it to your collection, it is likely to stay there for quite some time. Even if you invest in an expensive timepiece, it will be worth your money.
Then comes maintenance. Timepieces, no matter how high quality or expensive they are, with time they require some maintenance. Battery-operated timepieces require battery replacements every now and then. Some of them need waterproofing. Some may need mainspring replacement.
So, as far as these are concerned, they are better because they require very low maintenance.
Detailed and Sturdy Construction
Since a lot of effort goes into the creation of timepieces, they look phenomenal. Not only do they look amazing, but they also have a high-build quality. Due to sturdy construction, they last for quite a while without any major adjustments or replacements.
Our Verdict!
They are certainly better than quartz or battery-operated timepieces because of a variety of features. They are low maintenance, classy, durable, and, most of all, very convenient!
We hope that this article was helpful in telling you all the reasons why automatic watches are better than other watches available. It is unnecessary that the best watches have to be expensive; you can get an affordable watch.
As an Amazon Associate, I earn from qualifying purchases.