How Do I Know Which Fitbit Model I Have? [Know The Exact Solutions]
As an Amazon Associate, I earn from qualifying purchases.
Fitbit watches model numbers can be found by following some general ways. While the model number can be found on the watch by following some tips. Also, you can check the watch box, contact customer service, and match the watch image with the Fitbit web page.
Unlike this, I also found more incredible ways to find the number quickly. So, make sure to read this guide, everything will seem very normal after reading this guide.
How Do I Know Which Fitbit Model I Have?
Many questions may already arise in your mind about how to find the model of Fitbit. Don't worry; here are some ways to find the right model number.
1. Fitbit App
It is easy to know your Fitbit model through the Fitbit App. Download the Fitbit App on your Android or IOS to find out the model. Sign in to the App with a verified account. Once you're done, tap "Today App" and select a profile picture. After that, you have to click on advanced settings.
Now, see the list of all Fitbit under the device section. Each of them has a different model number listed next to you.
2. Fitbit Settings
Find your serial number by settings. Follow these steps to own Fitbit tracking model numbers, charging series, and similar models.
First, tap on the "Back Button."
Next, go to "Settings."
Scroll down and search "Regulatory Information." You will find it above "Factory Reset."
Now, you will find the "serial number" there. Remember that a serial number must have 12+ characters, including numbers and letters.
3. Android Fast Pair
Another good way to find a Fitbit model number is through an Android fast pair. It is an obvious thing you must do when you reset or reboot your device for the first time.
But the matter of regret is that the Fitbit app can't be installed on your device after rebooting or resetting. In that case, the Android fast pair will save you from the situation.
Turn on the Fitbit watch.
On the next pop-up, you can see a download icon. Tap on it and get the device that is running next to you.
Afterward, the phone should ask you to start the setup process.
It will show the Fitbit model name and number also. Now, click on it to start downloading and set up the device properly.
4. Fitbit's Product Page
Check on Fitbit's product page. It is the quick and simplest way to find the model names compared to the above options.
Open Fitbit's product page, then compare it with displayed products. Some watches may look similar physically, but confirmed by getting an idea from the model numbers. Check below to get a clear idea of it.
| | | | |
| --- | --- | --- | --- |
| Fitbit Wrist Watch Name | Model Number | Type | Release Date |
| Fitbit Flex Activity Tracker | FB401 | Tracker | May 2013 |
| Fitbit Surge Activity Tracker | FB501 | Tracker | October 2014 |
| Fitbit Charge Activity Tracker | FB404 | Tracker | November 2014 |
| Fitbit Charge HR Activity Tracker | FB405 | Tracker | January 2015 |
| Fitbit Charge 5 Activity Tracker | FB421 | Tracker | September 2021 |
| Fitbit Inspire 2 Activity Tracker | FB418 | Tracker | September 2020 |
| Fitbit Sense Smartwatch | FB512 | Smartwatch | September 2020 |
| Fitbit Versa 3 Smartwatch | FB511 | Smartwatch | August 2020 |
| Fitbit Charge 4 Activity Tracker | FB417 | Tracker | March 2020 |
| Fitbit Versa 2 Smartwatch | FB507 | Smartwatch | September 2019 |
| Fitbit Versa Lite Smartwatch | FB415 | Smartwatch | March 2019 |
| Fitbit inspire (non-HR) Activity Tracker | FB412 | Tracker | March 2019 |
| Fitbit Inspire HR Activity Tracker | FB413 | Tracker | March 2019 |
| Fitbit Charge 3 Activity Tracker | FB409 | Tracker | October 2018 |
| Fitbit Blaze Smartwatch | FB502 | Smartwatch | January 2016 |
| Fitbit Alta Activity Tracker | FB406 | Tracker | February 2016 |
| Fitbit Charge 2 Activity Tracker | FB407 | Tracker | September 2016 |
| Fitbit Ionic Smartwatch | FB503 | Smartwatch | September 2017 |
| Fitbit Versa Smartwatch | FB504 | Smartwatch | April 2018 |
| Fitbit Ace 3 Activity Tracker for kids | FB419 | Tracker | March 2021 |
5. Fitbit Support
Contact directly with the Fitbit support customer care number. The Fitbit support team will help you find the serial number of the wristwatch.
Ask them for the number and email them from your Fitbit App account. The customer care people may ask you some questions since they have to maintain some strict terms and conditions.
So, don't become nervous. Provide them with all the information and briefly explain why you need the serial number.
Once you get their number, remember to put feedback on Fitbit's Facebook or Fitbit Twitter through your account.
6. Box or Packaging
You can try this last hope if none of the above methods work for you. Fitbit wristwatch box or packaging often comes with labels.
There the manufacturer engraved the serial number of the watch. You may find them either on the bottom of the Fitbit watch box or on the side of the package.
Whatever serial or model number you want to find is always in long digit numbers such as 123456789012 or 12345678123456780. It may come with a clear indication or locate below the bar code scanning seal.
Why Do You Need to Know Your Fitbit Model?
Knowing the Fitbit serial number, brand, and other models of Fitbit is an obvious matter for anyone for some basic reasons. Almost every model of Fitbit is varied and different from the others.
While looking similar, some Fitbit watches usually come with two different types-Fitbit trackers and smartwatches. Herein are a few key points of why one needs to know the Fitbit model specifically.
1. Selling Old Version
Sometimes it may seem necessary to sell the old Fitbit. In this situation, you must have known all the details of the Fitbit watch. Because with a real serial number and model, it is easier to sell the products or convince buyers.
2. Know The Difference between Fitbit Trackers & Smartwatches
Fitbit's wristwatches come in two sections, including Fitbit trackers and Fitbit smartwatches. The Fitbit smartwatch is much different from Fitbit one.
Users of Fitbit's trackers are limited to exercising, monitoring their health, and accessing fitness apps. But a smartwatch can do more than this.
It can make calls and record your workout, exercise, and other health issues. The Fitbit smartwatch shows you an ultimate result to inform you whether you need to improve.
All of these can be possible if the serial is in your hand. Because the watch's serial number helps to distinguish between products.
3. Learn The Additional Features of Different Models
Unlike Apple, Garmin, and other smartwatches, Fitbit watches are always one step ahead of others due to their prestigious traits. In terms of unique features, Fitbit always brings a twist to its watch series each year.
You must know their serial number to learn these additional features and actions and compare them with others. With the help of a serial number, it is easy to tell the seller which model you want to buy specifically.
4. Find Out the Lost or Stolen Fitbit
Finding out the lost or stolen Fitbit Apps is more challenging than anyone thinks because Fitbit still needs to engrave their serial number on their watch body.
Even though they won't include access to your serial number on the Apps or Fitbit account's online dashboard.
If your Fitbit app is stolen or lost, it seems very difficult to provide serial numbers if requested by the police.
Therefore, knowing the Fitbit serial number of your everyday wristwatch may save you from this troublesome situation.
Frequently Asked Questions (FAQs)
Is the Serial Number Really Matter?
The serial number in any product is important due to distinguishing the specific one from others. A serial number of a model is used for both warranty control and version control.
Especially in the wristwatch, serial numbers play a vital role in identifying the traits of different models of different brands.
What to do If I don't have the Serial Number?
Despite the lack of a serial number, it is possible to determine what Fitbit you wear. You can use the Fitbit App installed on your Android/iOS. A watch can also be used to find the serial or model number.
When you open the Fitbit device, swipe left to find apps, then pair it with your phone. You can also confirm the matter by searching online or checking the Fitbit product page.
What is The Difference between Fitbit Smartwatch and Tracker?
One most common difference between the Fitbit tracker and the smartwatch is their using functionality. Fitbit tracker is good for tracking health and exercise.
A smartwatch keeps tracking your fitness, but you can also check delivery notifications, step monitoring, and updates with one click button.
Where is the serial number on a Fitbit?
Fitbit's watch always has a unique serial number to identify each separately. Look at Fitbit's original packaging to find out the serial number.
You will find a label on the side or bottom of the Fitbit box. On a label, you will see two barcodes. One is for the usual UPC, and the other is for the watch serial number.
How Can I Tell Whether I Have a Fitbit Versa 2 or Versa?
There are numerous ways to differentiate between Fitbit versa and Versa 2. But the quickest way to detect their difference is to check their physical structure.
The Fitbit versa 2 almost looks like the original Fitbit versa. Square, rounded and stylish with chamfer edges, it has the same square face. All the edges are made of solid anodized aluminum. But the Versa 2 has only a button on the left with an even finish display.
Last Words
Hope so; you may take a little relief from the anxiety you get the first time; how do I know which Fitbit model I have and what to do to find them?
Those mentioned above are the most recommended and proven ways to find the exact number of Fitbit models.
Follow each way appropriately and take all of them. Keep continuing to try out each way by maintaining a sequence.
Anyway, make a strict oath from now that you never throw away the watch box in the future without writing down the serial number in a diary or saving it in a file. It helps you to avoid any further consequences of this.
As an Amazon Associate, I earn from qualifying purchases.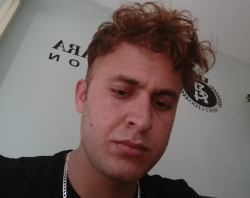 Latest posts by Nick Rolloson
(see all)