How to Backup and Restore Your Apple Watch? [Full Guidelines]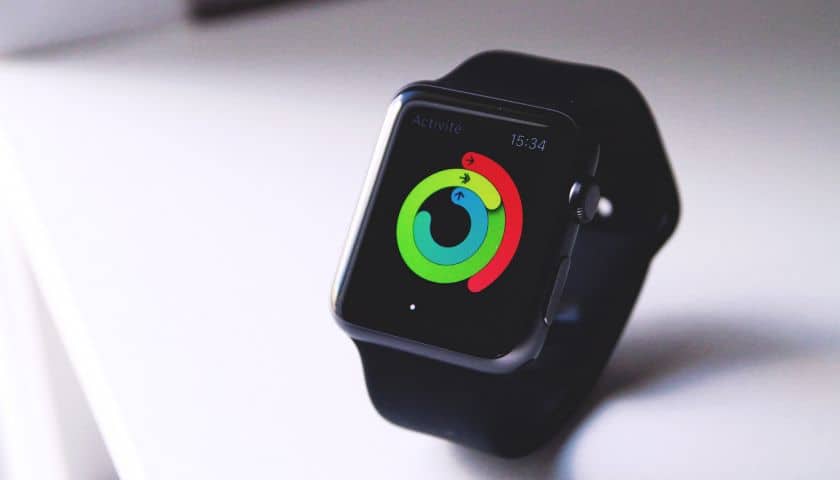 As an Amazon Associate, I earn from qualifying purchases.
Sometimes you need to back up and restore your data from the Apple Watch. But without having sufficient knowledge, it may lead to an unfinished journey for you. No worries, in this guide, I'll show you how to backup and restore your Apple Watch.
If your iPhone and Apple Watch are pairing with each other, they'll back up data automatically when they come close. But if it is not paired with your device, then you can manually do this. It can also be done when you back up your data from your iPhone to iCloud / iTunes.
However, let me show you the procedures; whether you paired them or not, learn them thoroughly. Try them on Apple Watch Series 6, 5,4, or any older model.
How Does an Apple Watch Work to Back Up Your Data?
When you're pairing both your watch and iPhone together, it automatically starts working on backup. In that case, you don't need to do anything to back them up.
Besides, when you unpair them, the watch starts to back up. This second backup is usually crucial to you because they're saved as the latest data in the phone folder.
Therefore, when you need these backups or restore data for further usage, you can take help from that folder. I use them when I need to restore all data from my Apple Watch.
Furthermore, those data also can be used as Apple Watch data when you back them up from your iPhone to iCloud. That means whenever you set up your new iPhone and restore all its data. It will restore all the Apple Watch data also.
Process That You Should Follow for Backup Data from Apple Watch
As mentioned above, your watch will back up automatically if paired with an iPhone. But make sure that both of them are coming close to each. Even if you unpair the watch or want to restore it, this process can work also. 
Method 1: Through iCloud Option
Step 1: Ensure to Have Wi-Fi Connectivity
Firstly, make sure that your device's Wi-Fi connection is open. You can only do the entire process if the Wi-Fi networking system is sound.
Step 2: Open Settings & Tap On iCloud
Now, open up the settings from your watch. There you got a prompt asking for your name. You must put your name there and tap the "iCloud" button. Next, select the control button, and try to enable it if it's left off.
From your iPhone, tap on the iCloud button again. Now, start scrolling down to search for the "iCloud backup" option. Once you get it, tap again on the controlling button to turn it off. Double-check that the watch is toggled on.
Step 4: Tap on the Backup Option
After doing this, directly run your finger onto the Option of "Backup." Tap on it anyway, even if it is not taking backup further. It may take some time, but the procedures will work. Therefore, repeat the entire steps 2–3 times.
Method 2: Pairing with iPhone
Try out this process when the first method fails to back up your device. Also, remember that the steps below can easily apply to any Apple Watch model.
Note: Before starting this method, wear your watch on the wrist. Afterward, press and click the side button on the Apple Watch. Keep it up until you notice the Apple logo appears on the screen.
Step 1: Put the Both Device at a Small Distance
Bring out all the devices together. Ensure you keep the iPhone near the watch at a very minimal distance. Afterward, you can notice that the Apple Watch will pair with the screen. Now select the "Continue" Option.
You can try out this in another way. Here, you need to open the watch application from the iPhone. Then, go straight to the "My Watch" menu and tap the "Apple Watch icon." Now, find and select the "Pair" option.
Step 2: Position Your iPhone Properly
At this moment, you've to position the iPhone properly. Align it just so that your phone camera can easily find or catch the image of the watch.
Further, check out that the images appear very clearly on the screen. Once everything is done correctly, you can ensure that both devices are paired. Therefore, start the next steps.
Step 3: Follow Some Adequate Instructions
Now, go to the iPhone's menu bar. You must navigate some settings from there to enable your device's backup option. Do these instructions include:
Select the general Option (from iPhone) > Reset
After this, you find a prompt that commands you to remove all the content and settings from the device. Tap on that red figure option.
Up next, follow the further instructions given by your phone. Put your Apple ID password and dismiss all the features related to My Apple Watch.
At this moment, your device is processing to set the command. Therefore, wait for some time to get unpaired. Soon after, you'll receive a welcome gesture that appears on the display of the Apple Watch.
Congrats! It is now done. To verify, it goes to the settings again. Then, tap on general > navigate iPhone storage and flip to watch.
Backup Process to Follow When You've Owned New Apple Watch
If the Apple Watch isn't pairing with the new device, you must back up again. To do this, you need to keep the two devices together. Afterward, follow the below simple steps for backup of all sorts of data.
First, open the watch app from your device. Then, go to the next steps for further consequences.
Step 2: Choose the "Pairing" Option
Secondly, choose "pairing" options from the device. Next, switch to the latter Option.
Step 3: Select the "Restore" Option from Backup
From the watch, you'll get all sorts of instructions on the screen. After getting these instructions, ensure and tap on all the terms. Then sign in to your Apple ID accounts.
How to Restore Everything from Apple Watch from Backup
If you buy a new phone or plan to have a new watch, it is necessary to restore everything. Fortunately, Apple phones and watches automatically make a backup while unpairing them. But below, I will show the steps manually so that you can avoid unnecessary convenience.
Unpaired the watch from your iPhone
Could you open it and scroll? Tap on the "Watch" Option.
Now, wait for a while. Your device may start restoring everything on itself.
If it's not started, do the same process you follow to pair them together.
Next, click on the "Start pairing" Option.
As soon as they start pairing, confirm to restore everything from the device. Click on the "Restore from Backup" Option.
From there, you can restore data from your previous backups. Click on the most recent one you want to store from the Apple Watch. The process will sometimes require setting up, which will open to further usage.
How to Delete Apple Watch Backup from iPhone?
Delete everything from your watch if you are badly in need of free space from there. It is often helpful for people likely to delete older backups or restore everything from their iPhones with iTunes.
However, I don't like keeping the older backup on my device. They eat up space and make unbearable jams to navigate the watch. However, I followed these manual steps to erase everything from my iPhone.
Open the settings from your phone.
Click "General" and then go to the "storage" option.
Flip this Option and wait a while; it loads everything from your device.
Tap on "Watch App," and then you will get another file in the "Documents & Data" section.
You got so many options there like "Sebastien's Apple watch-328kb, Sebastien's Apple watch-316 kb, etc.
At the top of this, you got the "All Delete" Option. Click on it, and everything will be removed in a blink of an eye.
Enjoy more space; this method will save hundreds of megabytes on iPhones. It helps me to throw away unused duplicate files from my device.
What Does an Apple Watch Backup Data Include?
Specific databases can back up your Apple Watch. Those include:
1. App-Specific Data & Settings
From your Apple Watch, you can back up all kinds of built-in, third-party apps such as Maps, distance, units, mail, stocks, etc.
2. App Layout on the Home Screen
Secondly, it can back up data like live wallpaper apps and apps layout from the home screen. Also, all kinds of clock faces, including current watch faces, customizations, and other things, can be encrypted.
3. Dock Settings
Some dock settings are likewise the order you've recently downloaded but didn't use. Or the apps sorted by favorites or recent can be backed up through the watch.
4. General System Settings
Some general settings can back up via Apple Watch. The settings like brightness, sound, health and fitness data, and workout activity can also be backed up from your computer.
Besides this, your device can also encode data inherited from notifications and music synced to the Apple Watch. That means all the background apps that run through your watch via iPhone can trace.
Furthermore, all the synced photo albums, iPhone Siri voice settings, time zone, etc., are also included on this list. Simply put, a backup can inscribe everything from the watch to the phone.
What Can't Be Backup Through the Apple Watch
All the data pairing through Bluetooth
Your transactional record (transferring via Credit / Debit Cards) that you're using through Apple Pay
Passcode of the watch
Text messages coming via social media
Frequently Asked Questions (FAQs)
What to Do If You Get a New iPhone?
Old Apple watches can regain their previous data and have been backed up automatically if paired through Wi-Fi.
So, when your new iPhone restores them, open the watch app. Then, select the pairing option and choose to restore from the backup. All these progressions will work to restore the previous backup.
Why Is There No Option to Restoring Apple Watch from Backup?
There is no option to restore the Apple Watch from the previous backup. It's because all the backup data will be set up already on that device. Hence, you must unpair the device from an Apple Watch and set it up again.
Is It Possible to Back up Apple Watch without iCloud?
Yes, you can back up an Apple Watch without iCloud with the help of iTunes or finder (only on a computer). You can also return all the data from Apple Watch's health and activity.
For these settings, you need to select the Encrypt option from the device and create a password to unzip the backup box.
How Do I Manually Back Up an Apple Watch?
You can manually back up data from the Apple Watch through iCloud. It is the most common way to back up the watch. Open the settings option, then click on iCloud. Then, scroll and find the backup Option. Finally, the flip enables the Option to activate it as well.
How Do I Restore Data from Apple Watch to iPhone?
From your Apple Watch, tap on settings > then go to general. Once you get it, type Reset on the search bar to find them easily. Once you get it, a new prompt will appear in front of you.
There you find an option named "Erase all content and settings." Tap on it and type the Apple ID password there. Thus, you can quickly restore everything from a watch to an iPhone
Final Wrap
Many of us think backup means removing everything from the devices. But you can't imagine how helpful it is since it saves many of your old data from being removed from the root.
I hope you might understand the whole process of how to back up and restore your Apple Watch. You can directly do that using your watch and iPhone, so don't delay giving a trial.
Another thing that I shouldn't want to skip is to mention some folk love to back up from family iCloud. This is easy to do if you have an account on that App. Family iCloud backup is also beneficial, so take advantage of this change when necessary.
As an Amazon Associate, I earn from qualifying purchases.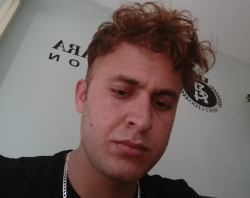 Latest posts by Nick Rolloson
(see all)