How to Wear Bracelets with Apple Watch? [For Both Men & Women]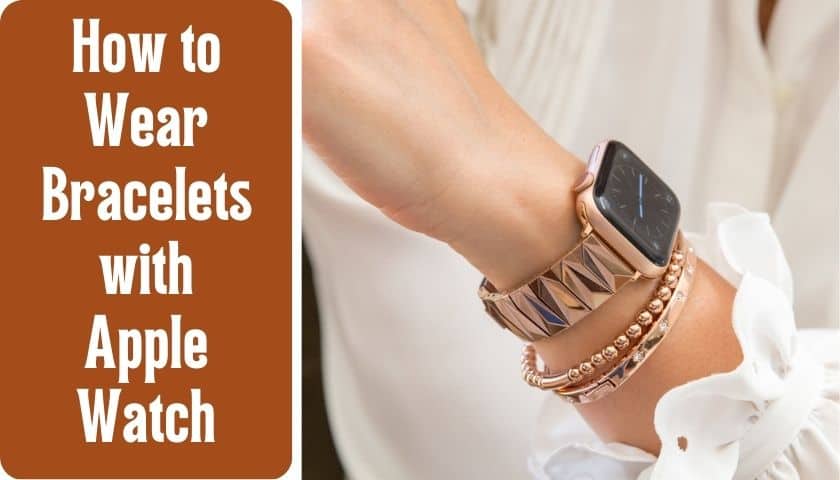 As an Amazon Associate, I earn from qualifying purchases.
Wearing a bracelet with an Apple Watch can make you more stylish and presentable to others. But everyone should learn how to wear bracelets with Apple Watch before wearing them. Otherwise, you would have been a ridiculous figure to others instead of an elegant, stylish individual.
Right bracelet type is crucial while wearing bracelets with apple watch. Also, there are some hacks like keeping space between apple watch and bracelet, mixing materials, etc. which will let you stand out in the crowd.
Based on various top fashion expertise opinions, editors, and magazines, I demonstrated some ideas. These ideas will help you to handle this torment trend courageously.
Can I Wear Bracelets with Apple Watch?
Covering both your hands with bracelets with an Apple Watch is a good idea. I shouldn't tell you to block both your hands with some heavy stuff.
Doing such things might hurt your wrist in the end. You should wear them tactfully. Organize the jewelry simultaneously so that it can flourish in the realm of the beauty of your appearance.
But in one case, avoid wearing them with bracelets if you're concerned about the side or screens getting stretched because most of the bracelets worn by teens or adults are tight and made with heavy metals. They have a high possibility of damaging the watch's internal parts.
The advice I gave you is pure speculation. There are too many variables regarding the bracelet traits. Some bracelets have very tight band straps, hardness, and sharp edges. Wearing them on the wrist would be more painful and hideous to anyone.
To avoid this, wear a lightweight bracelet paired with the Apple Watch. Along with this, paying attention to the bracelet design and the color is also crucial.
These things play an active role in making you more representable and adorable in the eyes of others. It brings you comfort and enunciates the fashion sense that lies upon you.
How to Wear Bracelets with Apple Watch?
Choosing a bracelet with an Apple Watch could be easier if you're aware of some significant cases. Of course, monetizing these factors is as important as you usually do before purchasing any products.
Don't hesitate to wear bracelets with Apple watch following the below tips and tricks. These are followed by actors and athletes. Below I introduce some essential tips to avoid further consequences.
1. Choose the Right Bracelet Types
Always start with the bracelet features whenever you're in the shop to buy them. Choose the correct type of bracelet that also makes you feel cozy and stylish.
Heavy-duty bracelets aren't suitable for holding for a more extended period. Soon after, they may tightly sit on your wrist, and you may struggle in the long run.
It is essential to tell that the bracelet that soothes anyone best differs from person to person. However, select any lightweight bracelets that can easily be modified with the watch. These are also helpful to prevent your Apple Watch from being nondescript damaged.
2. Matching Colors
Secondly, try to select any watch that seems neither too luxurious nor too normal. These are the second thumb rules which should be noticed. If the watch color or the material is similar, it becomes more balanced to wear them together.
Color selection is also a significant factor in bringing an elegant and aesthetic look to your personality. Delicate color-matching bracelets go well with the luxurious type of Apple Watch. Silver dainty bracelets match better with silicone straps and Apple wrist timers.
You should choose by selecting the strap color and type of watch. Some watch straps are found in color variations, including blue, red, orange, silver, etc. Those type colors are well-matched to the gold and silver mix chain bracelet.
3. Keep Space Between Bracelet & Watch
Style sense is most important when wearing a watch with a bracelet. I sometimes wear my heirloom jewelry with the watch while going out with friends. It gives me more confidence and magically matches my regular outfits.
Besides, I avoid this style when I go to the gym or office. I chose a simple gold-plated hand wristlet with the watch at that time. As I wear formal clothing, this combination gives me a simple, scoured attire towards my friends and colleagues.
But here you should learn how to wear them and what to do with bracelets. Keep a minimal gap between the bracelet and the watch. Twisting them together may not bring an excellent result to anyone. If the bracelet is so thin and chain-type, twist them on your hand wrist for styling.
Then put the watch beside it (bracelet) to create a chic look. It is often called a feminine, dainty bracelet outfit that usually matches the Apple Watch cases.
4. Mix Materials
Don't be stuck with only one style every time. Try to be creative when it comes to style with the Apple Watch. Wear them with mixed materials like heirloom bracelets, bangles, and rings.
Some people like to style with a sterling silver bracelet that looks dressy. Some folk even love to go out with an Apple Watch in one hand and jewelry in others.
You can try out more styling setups described on the Pinterest page. On the other hand, style sense also differs in both men and women.
If you're a man, then you should get a bracelet that comes with silver, pure leather, blue band, or black. As a feminine, one should give before stones a bracelet, white platinum made plain wrist bangles that match their regular hang out.
5. Be Bold
Frankly speaking, the Apple Watch is fashionable in itself too. In that case, avoid reorganizing with some inappropriate fancy accessories. You must be dashing but don't try to become a clown with heavy materials.
Regarding styling bracelets with an Apple Watch, look for a sleek, charms stainless steel bracelet. Put the watch at the top if you want to become more harmonious. It neither makes you jerk nor too flashy.
Luckily, some well-known brands have re-produced and customized Apple Watch bands for their customer's needs. You can knock them if you're unsatisfied with your watch wristband and want them to convert into a bracelet. Or need more confidence in how to style them well.
What Bracelet Types Go Well with Apple Watch?
More than a thousand options are available for bracelet types for wear with Apple. But should they all benefit your wrist? Probably not. Conversely, it is easy to overlook the luxurious fake options. At that point, you can choose the below bracelets that are enough to style with Apple Watch.
1. Simple Gold Bracelets
Everyone always prefers Gold because it has a warm, arrogant, and luxurious design. They look so stylish on the brown hand wrist to black for the incoherent glitz of the Gold. They're simple to look at and are the perfect blending of effortless, stylish wearer pairing with apple.
Gold bracelets are best suited for women who are around 20-40+. However, add some twist with a gold ring on your finger with them.
2. Coin Bracelets
Style with coin bracelets is the essential habit of those obsessed with classical fascination. They're designated very simple, with the perfect blends of some aesthetically crafted schemes. Coin bracelets are unique and easily matched with Apple Watch silicone bands.
3. Diamond Bracelets
Thirdly, you can get costly elements known as white or black diamonds. Diamonds are very reflective and precious that don't need any extra impediment to vent their charm.
Choose the luxury one or straightforward diamond-cut bracelets that seem cozier. Different shapes, designs, and sizes are available in the shop. But a square Velvet diamond bracelet complements the Apple hand watch.
White Gold and diamond are the only assets of women. Nowadays, men wear them as a new trend in style. So, you can try them out too.
4. Pearls
Pearls bracelets are another one which suits the school to the university-going students. They may be off the top priority list of the best bracelet. But they could add some different taste to your regular boring life.
5. Macramé Bracelets
Macrame bracelets are a traditional jewelry type compatible with any Apple Watch connectors. Some of these bracelets are typically made by hand with stones and have diversified skits to manifest their identity and sub-normality.
Unlike accessories, those bracelets are usually found on showrooms or online pages. By taking help from the YouTube tutorial, you can frame them yourself.
Any Macrame bracelet closely looks like our childhood friendship day bracelet. I had an old friendship bracelet from college, which I often use with my Apple Watch. You can use them too if you have one like me.
Frequently Asked Questions (FAQs)
How Many Bracelets Can I Wear with Apple Watch?
Bracelets are stylish, and people easily get hooked on them over time; you might wear more than one or two. It depends on the user's personal preference, but I suggest you wear at most 1-2 at a time to stack.
Wearing so many bracelets in one hand may generate collision and friction toward the watch's face. So, everybody should be aware of it and avoid wearing numerous bracelets paired with the Apple Watch.
Do You Wear a Bracelet Above or Below an Apple Watch?
People have done it for ages by putting their watches below the bracelets. It's totally up to the watch wearer and their likeness. But sometimes, wearing a bracelet at the top of the watch does not bring good to you. It may damage the upper portion of the watch.
How Do You Stack Bracelets and Apple Watch?
A good way of stacking your bracelet and Apple Watch is not to cover more than ⅓ part of your forearm. Place the bracelets on at least the bottom of the wrist and the bracelet at the top. Try maintaining a minimum distance and gap to prevent scratches or further inconvenience.
Is It OK to Wear Multiple Bracelets with an Apple Watch?
Yes, wearing multiple bracelets simultaneously with an Apple Watch is OK. But they shouldn't cover your hand entirely as they seemed less good than standard styling. Always wear 1–2 bracelets at the top and below the watch, which are good to look at. Otherwise, wear only one bracelet to avoid juggling.
How Do I Style My Apple Watch?
Style your Apple Watch with a fancy, portable stainless-steel bangle, hand band, or jewelry. Look for any elegant, stylish, fashionable rust-proof band that matches your personality.
Final Words
Creating an adorable, fashionable appearance varies from person to person. It depends on how cool your personality is and how you want to be looked at. If you still have doubts about wearing bracelets with Apple Watch, read this thoroughly.
Here I detailed all the information and ideas of some bracelet types that help you in this regard. They might give you hints and provide the necessary tips to accessorize the jewelry with the watch. Share this one with others and comment below to inform any queries that may bother you.
As an Amazon Associate, I earn from qualifying purchases.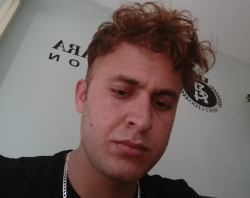 Latest posts by Nick Rolloson
(see all)