How to Use Alexa on Samsung Galaxy Watch? Detailed Guide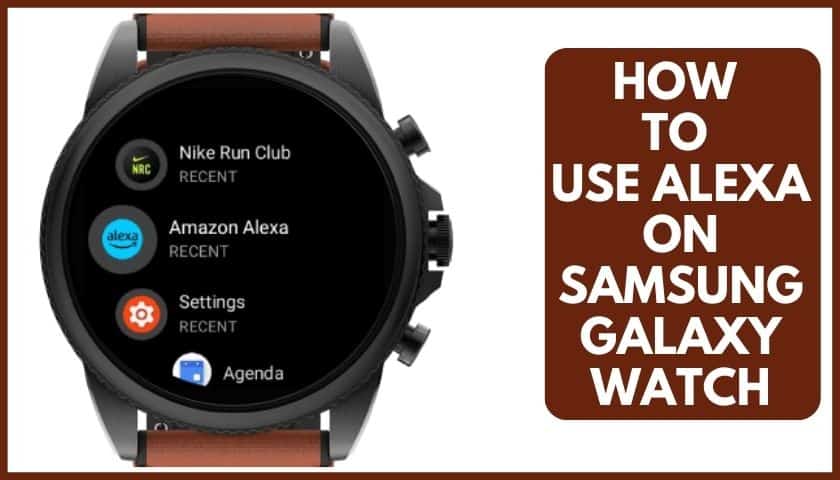 As an Amazon Associate, I earn from qualifying purchases.
Maximum Samsung Galaxy has some voice assistants like Google, Bixby, etc. In the long run, not all of them are equally beneficial to you. Users are now opting for Alexa and want to learn how to use Alexa on Samsung Galaxy Watch.
But Amazon Alexa is excellent on its own. This one lets the user do what they're not dreamt of in the past. This is an assessment of the many users that using this fantastic App will work intensively.
Meanwhile, keeping this App on your watch is good if you want an alternative one in an emergency. Let's get into the main topic.
Why Is Alexa More Useful Than Other Voice Assistant Apps?
Undoubtedly, you can't deny the supreme power of the previous voice assistant of Google, Bixby.
This popular App has become more valuable and beneficial than others. It's not because they can quickly respond to incoming calls or emails. Besides this, Alexa can bring considerable changes in communication, which is marvelous.
Users can give it a command to control their smart devices with Alexa built-in. It can opt for many unique functions, such as reading the news, turning lights on or off, and many more.
Most of the parts are more accessible to assemble by Alexa than other Apps. So, now you should answer me why you don't want to grab this. We foolishly didn't want to lose this golden opportunity.
How to Set Up Alexa on Samsung Galaxy Watch?
Setting Alexa on the Samsung Galaxy watch is a relatively easy task. Here, you need to adopt some 2–3 steps, and then you can use this as a regular voice assistant. Do check out the following steps as well:
Step 1: Install the App
The first and early step is to get the App into your device. That means installing the App and signing in on the Galaxy Watch. You need to install the "Alexa Gear App" from the Google App store for the watch.
Install the App from both of your devices and then Sign in. Make sure to clear the cache files if you feel trouble installing it. Once it is done, check out the latest update and grab it. Otherwise, you will surely suffer later.
Step 2: Access the App
Now you have the App on your watch, open it. The best way to get access quickly is by tapping on the watch bezel two clicks clockwise. It is eligible for the user to enjoy shortcut pathways through the shortcut's widget.
But tap the "+" icon if it has no automated option. It will give you access to Alexa too. Then, go to the settings from your phone. Select the Apps, and next, choose Default apps. In case you won't be able to find them, type "Default" into the setting's search bar.
Step 3: Search for Digital Assistance Option
On the Default option, you can call the Digital assistance App. Select this one and wait for a second.
Up next, scroll down in search of "Device Assistance App". You might find it at the right top of the corner of the device. Tap it, and you'll discover thousands of options.
Step 4: Using Alexa to Watch through the Phone
As soon as you see the option include "Alexa". Flip it and then follow the below instructions carefully.
To use it on your watch, load the App.
If everything is fine, a little microphone button will peep at the right corner. Tap on it.
After that, the App will start to record on its own for five seconds. Talk to it by keeping your hand on your mouth.
Wait for a while, as the App is now working on transferring data on both of the devices.
Once it is prepared, you can hear the answer from Alexa's disembodied voice.
Step 5: Customizing Alexa Voice Assistant
As the App is connected through a phone and watch, you may want it only on the Galaxy watch. So, is Alexa customized? Of course, Alexa is customized by the user's willingness. To do this, enter the Phone app. There you find two options include:
Alexa Responding gestures;
Language by which you want to communicate in.
Like any Android device voice assistant, here you get different customization options. Pick the one and tap on the chance for set up.
Essential Instructions After Installing Alexa
After having this App on your device, you may be unable to use it now. There are some essential instructions which you need to do that match the device. Herein the way include:
If your watch has a voice assistant, then you must use this one to activate Alexa. Press the button for an extended period to launch this virtual assistance.
Users of touchscreen devices who want to use Android 10s swipe gesture. Typically, the action will depend on how old your phone is. Suppose you have an old phone like Note 8, Note 7, etc.; swipe up from the center to start the App.
Always turn on the Wi-Fi functions on both devices.
Keep them at a minimal distance.
How to Get Alexa Watch Links to Phone?
Sometimes, the watch may deny the option to enjoy more features on Alexa. More advanced features like calling, reading notifications, and quick responses to emails cannot be accessible by Alexa. The watch must still be paired with your Galaxy phone, or you may fail to link them appropriately.
Furthermore, it is more valuable than others. Because there's no certainty when you need it to uninstall and reinstall again, if the Samsung Galaxy phone has access, it would be easier to enjoy the App from anywhere and anytime.
Also, Alexa phone access also lets you get some more exciting features. Do these steps to reach and grab these features in the Galaxy watch.
Open your watch, and tap your fingertips into the Alexa App.
Now, click on the gear icon and then open the settings.
From there, you'll get options as per your choice. If you want to link it to the phone, click the "Enable calls, Texting, and Music" option.
The prompt will display an option like "Install Link Phone". This one will allow you to open other required apps from the Play Store.
Install it and then give all permissions to make it work.
After doing this, the App will show you some instructions. Fill them one after one. Select your device name and then save it.
Now that all the procedures are complete. Tap on the "Enable Skill" button before beginning. This will take onto the Default browser.
From there, click on Allow > Login to your account with Amazon.
Congrats, it's done. You can now enjoy so many functions and features through your phone to watch.
Frequently Asked Questions (FAQs)
Can I Use Alexa on Samsung Watch 4?
Of course, most of the models from Samsung watches require Samsung Gear / Galaxy watch applications. It lets you enjoy the Amazon Alexa voice assistant on the smartwatch and many advanced facilities.
Can Alexa be Better Than Bixby?
Even if you install Alexa for more facilities and arrangements, you should know about Bixby. Bixby will always be beside you, and you need it even if you've Alexa. Bixby is so helpful since it can talk and use like Siri.
But Alexa is far better than Bixby due to its high-profile functionality. Therefore, Bixby must be included in the necessity of Alexa, no matter how high its standard is.
Is Alexa Available on Wear OS?
Yes, most Wear OS devices come with the Alexa Wear OS app. Through using this App, anyone can get this on their device.
What Can Alexa Do in Galaxy Watches?
Having Alexa on a galaxy watch is your best bet. It will enable you to enjoy many facilities, including voice response to all incoming calls. You can ask the device about time, locations, nearby restaurants, gym, mall, weather, and temperature via voice command.
Besides, it will deduct the trouble of raising your hand over time. You can check and get feedback on your performance during the exercise period.
Can Alexa Be Used as A Motion Sensor?
Sometimes this can be possible in the current watch of the user. To activate this function, open the Alexa app, and select the Device tab. Now, click on the "Echo & Alexa" option.
From there, click on the Echo speaker and tap the settings icon in the top-right corner. You will notice motion detection settings underneath the General heading. Check your speaker to see if it's working or not. If so, then flip on the toggle to activate it.
So that is all you need to know before using them practically. I hope you can understand my overall guideline on how to use Alexa on a Samsung watch. Alexa app is undoubtedly important since it decreases all your labor to navigate commands or set up functions.
Once you have, your maximum work will be done with just a voice command. Alexa makes it, in reality, to do things by itself automatically. Therefore, install, open, and create an account on this App. Then enjoy its advantages to make your life easier, comfortable than before.
As an Amazon Associate, I earn from qualifying purchases.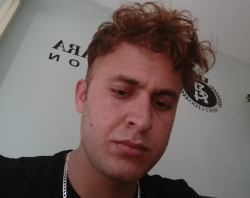 Latest posts by Nick Rolloson
(see all)