How to Use Walkie-Talkie on Apple Watch? [Step-By-Step Process]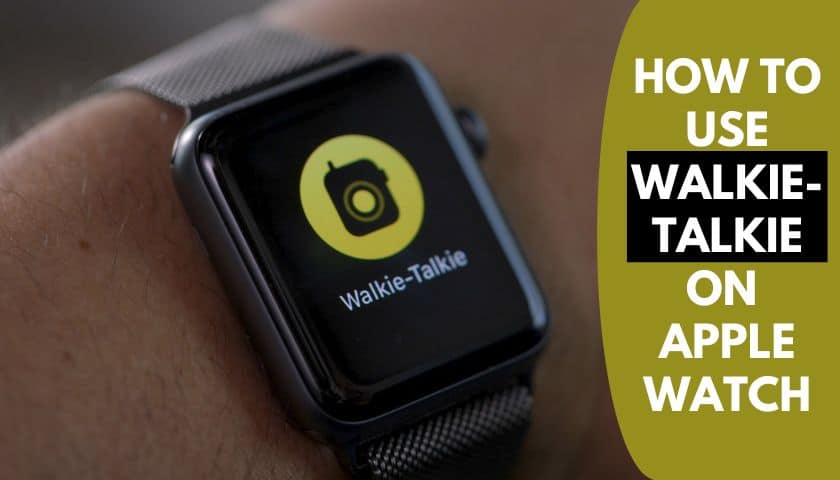 As an Amazon Associate, I earn from qualifying purchases.
There was a time when we hardly used walkie-talkies during the emergency period to contact more than one or two people at a time. But nowadays, you can use this as a traditional communication medium to contact any person who stays 5–20 miles from you. Don't be astonished to hear this. Would you?
Yes, the Apple Watch makes this surprising thing happen. Apple Watch brings this luxury feature to its user, and now, it can be used as a regular calling App. Following only 2–3 steps, anyone can call and connect with the preferred person.
Now, you may ask how to use a walkie-talkie on an Apple Watch. Don't worry; you get all the details and can add the coolest functions to your wristwatch.
Why Do You Need to Use Walkie-talkie on Apple Watch?
Apple Watch's walkie-talkie is beneficial for many reasons. The pathway of communicating with any person through this device is just marvelous.
This is the key benefit of using walkie-talkie Apple Watch functions. Besides, it will relieve the trouble of pairing phone contacts with a watch. Along with this, the Apple Watch walkie-talkie works as.
1. Quick Communication Medium
This function lets you send quick Audio messages to the person in real time. It may take more than one nanosecond to talk and communicate with the person you prefer to contact.
2. Less Costly
Users do not need to conduct their talk time balance to make a call on a walkie-talkie. It requires only a suitable networking system via Bluetooth, which is free. At that point, the walkie-talkie function is awesome since it cuts off extra expenses from your budget.
3. Capabilities of Maintaining Privacy
Another maximum benefit of using any walkie-talkie on the watch is its privacy and safety features. When anyone makes a call to connect you through the walkie-talkie, it sends you a notification.
The call from known to unknown contact lists can only connect you if you accept their invitation. Besides, it offers you to block or force stop the unnecessary caller, which is useful for busy folk.
How to Use Walkie-talkie on Apple Watch?
As the walkie-talkie is a completely new feature to many of its users, you might not be an expert in it right now.
Some of its functions need very difficult steps to control. That's why I gathered and exposed them all below in a complete guideline. So, begin the process by installing the App. Ensure that both of you, I mean you and the user whom you will contact with this feature, are in FaceTime Audio calls.
Note: Do the steps if the App isn't there. Otherwise, skip them if you've already got this App on the watch.
Process of Installing Walkie-talkie App on Apple Watch
Launch the App on your Apple Watch from the menu bar. The App is represented here as a yellow block transmitter and a black radio.
Now, tap on the App and click on the bottom side of the watch.
Next, select the (+) button to add friends from your contact.
Mark up the contact lists displayed on the Apps
Normal Layout of Using Walkie-talkie: First, open the App to start a conversation. Unlike any social media application, people need access to another person to communicate with each other.
That means you cannot make a call through a walkie-talkie if the other person denies it or doesn't give permission.
Remember that the maximum range of a walkie-talkie is around 5–20 miles. But this isn't true all the time. The range will vary significantly depending on the distance between you and the person you wish to contact.
However, let's gradually see the steps to learn this feature's manual functions.
Step 1: Flip On to the "Touch & Hold to Talk" Button
Flip to the "Touch & hold to talk" button and talk to the person you wish. After that, leave the button and let it go to the other person. Once it goes, that person can listen to them on their watch.
Step 2: Change the Watch's Digital Crown for Volume
Turn the watch's digital crown if you need to turn up or down the volume. Rotate it clockwise and anti-clockwise to change the volume levels.
Step 3: Tap the Toggle Button to Turn it On and Off
If a continuous voice message seems embarrassing, then there is an option to turn the App off. However, turn the toggle button next to the Walkie-talkie to stop its functioning.
You can also turn it on through the App. Go to the App again and tap on the toggle. Whenever you find that it will turn green, it indicates that the App's now starting to work again.
Steps to Follow for Answering and Silencing Walkie-talkie Call
Do these steps if you want to answer the running call by watching through the walkie-talkie.
Your watch began to vibrate whenever it got an incoming call from a walkie-talkie.
There you also get a notification prompt on the watch screen. Tap on the green icon to receive calls.
To answer the call, take your hand to your mouth and simply speak.
There is also a good solution for people annoyed by the abrupt call from Walkies talkie. To turn off the call, switch to the "available" option.
Next, turn on the theater mode or do not disturb mode option. Doing such acts will prevent you from receiving any walkie-talkie calls in the future.
Removing Contacts from Walkie Talkie Apple Watch
It is not unnecessary to know how to delete contacts from a walkie-talkie Apple Watch. Sometimes you may need it to avoid any unexpected situations. You may be disturbed by someone else or have a fight with your close friends. In such situations, the following steps might help you a lot.
Go to the Apps and check out the contact list. Navigate the particular number that you wish to delete.
From there, scroll down to find the contact's name specifically. Now, swipe your fingertip left.
Now, press down and hold this red cross shape (X) button from the right.
Finally, the contact has been deleted from the list forever.
Notes: You can follow the hack to dismiss or force-stop the call from the unwanted contact number. Check out below to know how to do that.
Is it Safe to Use the Walkie-talkie App on Apple Watch?
So far, using the walkie-talkie app on an Apple Watch is safe. Apple released this function in 2019. The App is becoming very popular and accepted by all since it helps to ease the communication media.
But there is an early impact found by the user a few months later of the development of this project. The newly invented walkie-talkie function of Apple became a great source of hackers.
Hackers use these functions to steal important documents, files, and bank pin codes through these apps. Luckily, this vulnerability is now strictly curbed by the authorities and is safe to use.
From this perspective, Walkie-talkie is 100% safe to use. Yet, I find that using this App on watchOS 5.3 or above provides more security. So, consider this one when installing the App on your own watch.
5 Walkie-talkie Life Hacks
Things are changing rationally. You might not love to eat the same food every day, right? Then why are you still practicing the same procedures again and again when it comes to using any smartwatch device?
Below I attach some life hacks for the Apple Watch walkie-talkie. They're awesome and unbelievably changed my life. You can try them out in your personal life.
1. Scroll The Main App Screen When You're in an Emergency to Turn Off Walkie-talkie
Sometimes you forget to turn off the walkie-talkie on your watch. As a result, it will eat up your device charges horribly and leave you to experience unexpected incidents.
So, whenever you're in an emergency and cannot turn off this function manually. Use this trick to turn off the walkie-talkie swiftly.
Open the watch
Go to the main app screen.
Run your finger on a switch (located on the app screen) to deactivate the walkie-talkie directly.
2. Turn It Off by The App Icon
Turn off the App by switching on the icon attached to it. Scrolling down from the screen and then going to the "Control Center" and tapping it. After a while, the walkie-talkie will remain closed.
3. Deactivate The Targeted Functions Where You Used Walkie-talkie Previously
It is a common habit that many users often use walkie-talkies for different functions. The incident happens as you install a new App and use the walkie-talkie, forgetting to remove it from there. Therefore, the Apple Watch walkie-talkie won't stop working as background data.
Furthermore, it never stops running where you need it. So, a user should remove this function by deactivating the Focus apps. Uninstalling the focus App from the watch will steadfastly remove them.
4. The Digital Crown can be used to adjust the volume of audio messages
Anyone can quickly turn the audio message's volume on and off via the digital crown. Rotate the digital crown clockwise to turn the volume of the audio message up or down.
5. Dismiss the Unwanted Number Instead of Deletion
Suppose you cannot delete any contact number immediately or get so many notifications from unwanted numbers. This hack would give you a certain peace.
The trick is to tap on the number whenever any unnecessary contact tries to call you without sending any invitation.
You'll get a notification from your screen with two options: "Always allow" and "Dismiss" for rejection. Tap on the "Reject" option, and their name will always gray out. Do this process twice to three times; the contact will never be disturbed again.
Frequently Asked Questions (FAQs)
How to Remove Contact from Walkie-talkie on Apple Watch?
Removing contacts from a walkie-talkie on an Apple Watch is simple. First, go to the menu list from your watch. Open the walkie-talkie app, click on it, then mark the contact number. Shortlist them and delete all by pressing the delete icon.
How to Disable and Turn off Walkie Talkie?
Pick your walkie-talkie, hold the power button, and turn it clockwise. Here, a user needs to concentrate the most.
When you turn the big button clockwise, its volume begins to decrease.
Again, when you turn the button anti-clockwise, the volume increases. On the bottom of this device, you'll see one button that includes "Talk" or "Power." Please press this button when you need to turn it off fully.
How Do I Delete a Friend from The Walkie-talkie App?
Open the walkie-talkie app one more time. Go to the contact list. On the right-hand side, you will see all the contacts you have previously added for your friends. Select the desired contacts, then tap on the "delete" option.
Remember that once you select the delete option, it won't come back again. So, think twice before deleting any contact from the list.
Why Can't I Use the Walkie-talkie on The Apple Watch?
The reasons vary; you must find out the problem before troubleshooting it. Your Apple Watch walkie-talkie may not be able to function for not being installed properly. The watch features may fail to work for this. Restart the watchOS to fix it.
Besides, set up the FaceTime settings properly. If you do not know its setup procedures, go to the settings > tap on FaceTime at section. Now, select the email address that is put into the watch before.
Why Am I Not Receiving Invites to Walkie-Talkie Apple Watch?
Apple watches walkie-talkie is not receiving invites for the FaceTime issues. It is a common problem that disturbs people frequently.
Setting up the date and time improperly, not being interested in updating the new features, and additional items on the watch are some general reasons for this problem.
Besides, FaceTime installation defects sometimes slow the watch's normal run time, which may delay receiving invites on the Apple Watch walkie-talkie.
Final Words
Walkie-talkie is a wonderful way of getting in touch with anyone. It didn't delay communication, unlike other communication methods such as texting, emailing, video calling, etc. Read this guide if you're a novice and have no idea how to use a walkie-talkie on Apple Watch.
All the steps I add below are so easy to do and understand. Everything was discussed here, from setting up to navigating the silent mode on walkie-talkie functions.
As an Amazon Associate, I earn from qualifying purchases.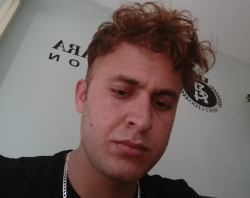 Latest posts by Nick Rolloson
(see all)