How to Use Samsung Pay on Galaxy Watch | Step-By-Step Guidance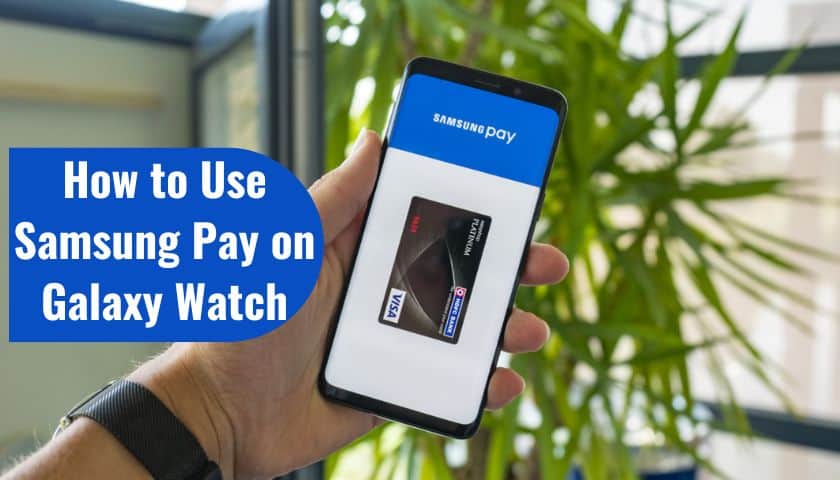 As an Amazon Associate, I earn from qualifying purchases.
A few years ago, it was just a daydream for people to pay their bills by tapping on their Watch. Now, dreams come true, and you can use your hand timer to pay your bills, go shopping, etc.
While various platforms like Apple Pay, Google Pay, and Samsung Galaxy watch also come with NFC or Samsung Pay systems.
However, many users still do not know about this popular technology due to some inconveniences. Even though most Samsung users are also unaware of how to use Samsung Pay on the Galaxy Watch. Because of regional issues, some countries or regions still don't support these payment methods.
Whether it will support your region or not, after reading this article, you can pay without hassle. So stay with us to explore more about these affairs.
How Does Samsung Pay Work on Galaxy Watches?
Samsung Galaxy has particular payment traits that will help you properly use or make payments. Samsung usually supports or working on two types of contactless payment methods, including with
NFC (Near Field Communication) method &
MST (Magnetic Secure Transmission) method
1. NFC (Near Field Communication)
NFC or Near Field Communication is one contactless payment so that you can make regular payments and enable point-of-sale terminals.
The NFC module on the Watch runs through the payment terminal and lets you complete the transaction without hassle. In short, Samsung watches use a particular gesture to make the payment interface easy to understand and maneuver.
2. MST (Magnetic Secure Transmission)
Magnetic Secure transmission is now an exclusive feature of Samsung pay. This feature uses an induction coil to simulate the magnetic field like a regular scratch card.
While you put this card on a POS magnetic reader, it can scan all the information to attain secure payment access.
MST requires a digital token instead of an actual payment card. Ironically, this system is used in minimal countries since most merchant banks are explicitly blocked.
Anyway, both methods ensure that the card number isn't exposed. Those cards also limit the tendency of fraud exposures.
The process to Enable Samsung Pay on Galaxy Watch (Supported Country)
Since Samsung pays, its maximum user solves their payment issues without hassle. Below I demonstrate how you can enable Samsung Pay on every Galaxy watch in a supported country.
Step-1: Open Your Mobile Device
Begin by opening your mobile device and tapping on the menu bar options. After opening the device, launch the Galaxy wearable.
Then, switch on to "Open Samsung Pay" and do all the instructions implied on-screen. Also, don't forget to complete your card registration.
Step-2: Press & Hold The Back Key to Make Payments
Now, press and hold the back key continuously to make a payment through your Galaxy watch. Keep it up until you observe a payment fulfillment pop-up on the watch display.
Step-3: Scroll The Card List
From your Watch, scroll through the card list and select a card. Then tap on "PAY." Afterward, place your Watch near the card reader to avoid network issues.
Once the card reader recognizes all the information, the payment will be completed.
Regions That Samsung Galaxy Watch Model Supports
Currently, the Samsung Galaxy watch series have supported those following countries and allow its user to enjoy contactless payment via their Watch.
The U.S.A.
Canada
China (Transit only)
Spain
UK
Singapore
Australia
Brazil
Russia
Malaysia
UAE
Sweden
Switzerland
Italy
South Africa
The Process to Make Payments through Galaxy Watch (Unsupported Country)
It is worth mentioning that Samsung Galaxy watches always require NFC payment systems.
But if your phone didn't support them or the country you live in recently did not have these features, try this process to make your payment hassle more convenient and straightforward.
Step-1: Switch on Your Watch
Turn or switch your Watch on, swipe up from the bottom of the screen, and scroll through the available applications. Also, do check the access to the list of Apps. Open the phone Apps and tap on the "Dialer" icon. You will get a keypad after turning on that option.
Step-2: Type A Code Number
Now, type a unique code number like this, *#272*719434266344#, and you will get the hidden menu. Next, click on the "OK" buttons.
Step-3: Select The Region
Click on the next phase and select the region you are currently living in. This is a crucial step; don't forget to choose the new region as MEA.
Check twice before tapping on the OK buttons lest the action should be invisible. Click on the "Install" options and tap "OK." Your Watch is now reset on its own.
Once the watch resets correctly, select the language of your own choice.
Step-4: Choose "United Arab Emirates"
Up next, choose the United Arab Emirates as an option while selecting the language. Because UAE is the only official site that supports Samsung Pay, finally, reset your watch again and go to the standard setup procedures to connect the look from your smartphone.
Install the App from the play store.
Step-5: Set Up Samsung Pay on Google Watch
Now, set up the Samsung Pay app to enable the Galaxy Watch and add it to your cards. Open the app menu to check that Samsung pay is in the former app list.
Next, tap on the arrow below, which may appear with "start using Garmin pay."
Click on this pop-up and allow all the permission like making calls, media, update notifications, etc.
Step-6: Allow Location Access & Payment Card
Go to the "terms of services" and select and click on the allow option. It will provide permission to access the location, adding a payment card to the Watch. Accept all the terms and conditions also.
Finally, tap on to "Done" options, and congrats, you can enjoy the Samsung Pay app on your Galaxy watch now.
How to Pay with NFC Using Samsung Galaxy Watch?
A user must follow strict rules to pay with the NFC or Samsung payment option. It is better if anyone makes little payments through their card, as Samsung Pay is fully set up.
Step-1: Press & Hold The Back Key
Put your Watch in hand, and press and hold the power button key tightly. It will open the Samsung pay app on the Watch, and you will see the added card.
Step-2: Tap on The Pay Options
Once you open the App, you can see different payment options. Choose anyone you've currently added to your Watch, and put the pin and the amount you want to pay.
Finally, press the OK button and tap it onto the POS machine to complete your payment. A notification will be shown on your phone once the transaction is successful.
Frequently Asked Questions (FAQs)
Why isn't Samsung Pay Available in Some Countries?
Samsung always requires the brands to comply with some region-specific regulations due to working on it correctly. If a country is rigorous on its payment standards and the brand policy fails to match that, Samsung Pay will not be able to get access in those particular regions or countries.
Which Galaxy Watch Supports Samsung Pay Functions?
Galaxy watches come in different models as well as their other features. Not all types of galaxy watches support NFC or Samsung payment actions due to restrictions.
But the model includes Gear S3, Gear Sport, Galaxy Watch Active, Galaxy Watch Active 2, Galaxy Watch 3, Galaxy watch 4, Galaxy watch 5, and Galaxy watch 5 Pro, which usually support Samsung Pay options.
Why Can't I Find Samsung Pay on Galaxy Watch After Doing The Restricted Region Process?
If you cannot find the Samsung Pay Apps, the problem may happen due to the CSC of your Watch hasn't been appropriately changed. CSC means you must select the country code or region where you've lived.
In that case, repeat the process of enabling Samsung Payment gesture on the restricted country method again. Check the settings, and this time the process will work.
Do Samsung Pay Free to Use & Can I Pay Without a Phone?
Of course, Samsung Pay is free to use for its users. And a user doesn't need to pay additional charges or monthly fees for this.
Again, it will allow the user to enjoy trouble-free payments forever. Second, users can pay for their necessary needs without using their phones. But they should set up Samsung Pay once before this.
Can I Use Google Pay on Galaxy Watch?
Some galaxy watch models are manufactured with unique and appealing features that allow users to have facilities such as Google Pay, Google Assistant, etc.
In this sense, I can say that you can use Google Pay on your Watch, which is available in certain countries on Google Wear OS. Meanwhile, there is no foolproof evidence it will work outside those ineligible countries.
Does Walmart, Target, And Best Buy Accept Samsung Pay?
A few years ago, Samsung had the good sense to buy a small, unheard-of company named LoopPay which has developed MST technology.
Using this technology, Samsung Pay is now the alternative for making payments in any big retailing shop.
But the magic is Samsung users are not able to know whether the phone is paying with NFC or MST since MST and NFC both use a magnetic pulse to emulate a credit card.
I hope the steps explained above about how to use Samsung pay on the galaxy watch and how to make payments, etc., will be a great help to you. So, why wait? Try these steps and lead a joyful life.
Meanwhile, Samsung Pay is also fun since it reduces the trouble of waiting in a huge crowd to pay bills, shopping bills, etc. Many users call it a magic wand because a few swipes will save you from a thousand of anxiety.
So, if you still won't be able to set up Samsung pay on your Galaxy Watch, then switch on this now.
As an Amazon Associate, I earn from qualifying purchases.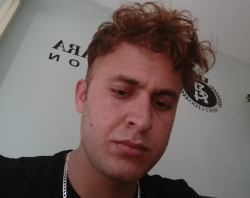 Latest posts by Nick Rolloson
(see all)