Garmin Forerunner 935 Review | Best Prior for The Urban Runner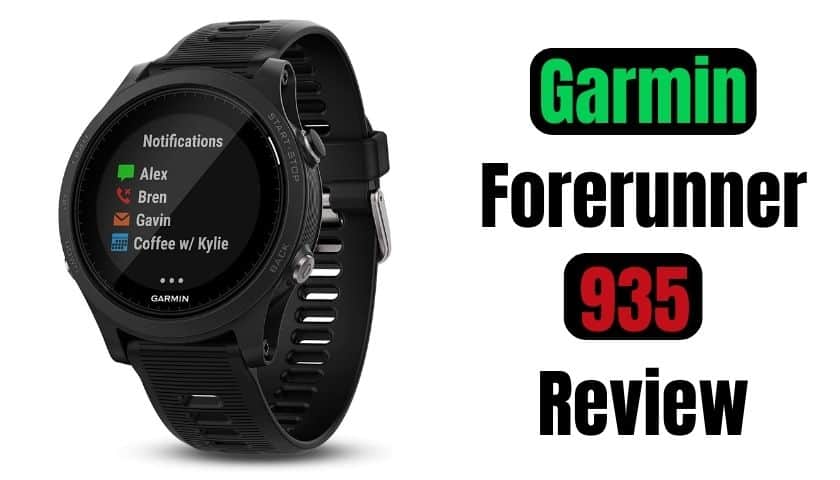 As an Amazon Associate, I earn from qualifying purchases.
Garmin forerunner 935 is the top priority watch for those who have a thirst for exploring new things. This watch has all that a serious runner is looking for as an adventure phenomenon. In fact, it's a great thing to bring your practices to the top level.
It tracks fitness, also you can call it a perfect sports coach. Apart from this specialty, we discover more remarkable things about this timer from the Garmin forerunner 935 review.
Garmin Forerunner 935 Review
Garmin Forerunner 935 is a game changer for its user due to its amazing battery life. The significant benefit of this multi-support timer is that it is comfortable and easy to put on. It feels comfortable even if worn for a longer period.
Forerunner 935 is worth buying for carrying many heavy attributes. This watch is more than a sportier looking to maintain a tight schedule for training purposes.
We will talk about this ultra runner timepiece's prominence later. Before that, take a short glimpse of its dimensions, size, and other features.
Specs & Technical Features
Weight: 49 gm
Battery Life: Average in 2 weeks, 24 hours in GPS mode & 54 hours in Ultra tech mode
Operating System: Android & iOS
Connectivity: Bluetooth
Case & Strap Material: Fiber-reinforced polymer for case & silicon for straps
Screen Size: 1.2 inches
Lens Material: Chemically strengthened glass
Water Ratings: 5 ATM
Memory Storage: 64 MB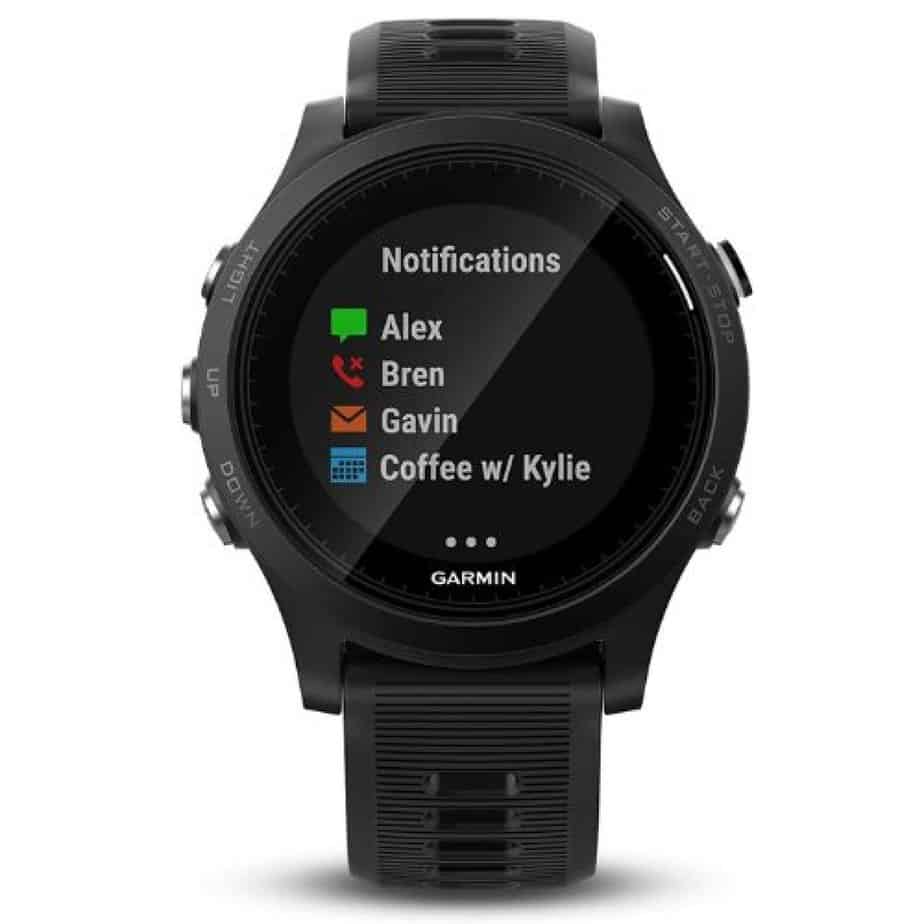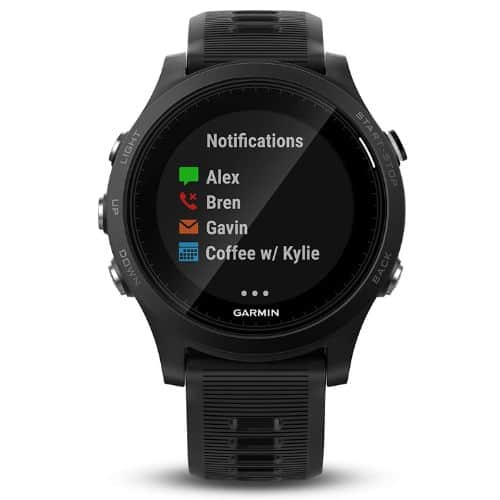 1. Display & Watch Materials Overview
The watch is good to wear and feels much more comfortable with strong, sticky bands. The wristband of this watch comes with silicon, and the case is of fiber-reinforced polymers. Fiber-reinforced cases are less reflective and easy to observe in sunlight.
Along with this, the wristwatches have coatings of transflective panels, which is another positive site. As you know, transflective timers act as lifesavers for extending the watch battery lifespan.
A forerunner 935 is an average-sized wristwatch so that everyone feels blissful wearing it. Compared to FR735xt, Garmin FR935 comes wider than other watches in length.
2. Display Quality
The display resolution is also great in this watch which is around 240×240 pixels. So we must say it is quite similar to other standard watches. Again, Garmin has brought additional changes by updating display features.
In its earlier models, there was no option like emojis or additional language support. But this forerunner 935 has been updated with all these new amenities.
This wristwatch is easy since it has 2 switch buttons around the display. Turning this timer on the first-time pushes, one can easily check the displays, scroll the apps, and give commands via phone.
3. Hassle-free Runtime Activities Tracker
As we say above, this wristwatch is specially manufactured for the sporters; it is worthy of such explanations. It's because Garmin lets you practice for the upcoming challenges in 3-times count-down modes. While pressing the start button, this watch will take preparation for setting up.
On the second countdown, a runner will be ready to go on. This watch will give you a third reminder that your task was completed within the times you set in. All the sports activities of this timer are well-manageable and easy to use.
4. Quick Control Options
Unlike other smartwatches, this timepiece has quick control options. You can access the timer by holding its upper left button for a few seconds. Another benefit of such an option is it allows you to quickly lock the screen so that the timer would go into auto sleep mode.
We like this function because it is useful to save GPS location, sync data, and extend battery capabilities. However, Forerunner 935 has some custom options for such features, which can easily be set up according to the wearer's choice.
5. 24/7 Heart Rate Tracking
Since this watch has accurate heart rate tracking, it will continually remind you about the conditions of your heart. Not only this but also, it has an optical HR sensor on its back for recording the same database every time. This wrist has great accuracy in detecting the heart rate measurement every 1-2 seconds.
6. Running Dynamic Pods
One of the top things about this wristwatch comes with a dynamic running pod. This timer can easily predict the running dynamics you needed to beat yesterday.
Another thoughtful meaning of such a feature is that it gives you the option to run without the hassle of setting up the chest straps.
Forerunner 935 dynamic pods are also useful since it comes with a power meter for more consent readings. With these things, one can run easily. Just clip it on or in front of your back, and start running.
7. Performance Measurement
Garmin forerunner 935 is an illustration of so many things in one package. It allows an understanding of training activities and race performance. Apart from its medical biz, this watch can also measure a few more activities, including,
By this timer, it is now easy to know how your training affects your performance even though all your training records are changing through your day-by-day improvements.
VO2 max is a measurement of the maximum volume of oxygen. It is typically measured by the consumed oxygen inhaled by you to adjust to your body weight. This feature also values the respiratory condition according to climate changes.
The recovery timing detector will also adjust with this watch. So, one can easily consider when they need to stop for workouts and when to start.
After finishing a strenuous workout, forerunner 935 will give you the record of total excess post-exercise consumption data for the last 7 days. It is a total estimation of how much energy your body takes to recover after exercise.
It has a source that provides a target race time based on analyzing your body's current state.
8. Smarter Connections
As advertised by its authority, this watch has many smart features with reliable connectivity. For instance, this device can give you access to automatic uploads of Garmin connects, audio prompts, and music-controlling advantages.
Besides this, it also supports LiveTracks or GroupTracks. Those apps will allow you to connect with your loved one even in run time and traveling time live. This watch also has Wi-Fi connectivity to download more fitness apps, sports, and many more.
Again, the triathlon workouts, swimming, cycling, whatever you do daily. All of these are coming in a customary routine through these timepieces.
Pros
Evaluate your training performance with a clear prediction
It lets you run, move, exercising without any restrictions
Provides automatic sync connections on both Android, iOS
Constructed with a powerful and useful built-in algorithm
2 weeks of outstanding battery backup support
Cons
This watch is a little annoying to observe due to the small screen
Wired charging
Frequently Asked Questions (FAQs)
Is Garmin 935 A Good Watch?
Garmin Forerunner 935 is a good watch since it has everything else in its price range out of the water. It will offer you in-depth insights into running, swimming, and cycling. This watch can also check stress and heart conditions with more clarity.
How Long Does A Garmin Forerunner 935 Last?
This timepiece can last up to 24 hours on battery in GPS mode. In ultra mode, this watch can give more battery life, up to 50 hours. Besides this, Garmin 935 can give you 2 weeks more backup without any app navigation with a full charge.
Can You Take Shower with Garmin Forerunner 935?
Garmin forerunner 935 is worth wearing during swimming, washing, and baths. This watch has 5 atm water ratings, making it harder to use in heavy rain.
Does Garmin Forerunner 935 Support Spotify?
Yes, this watch can support Spotify to enjoy music during workout time. Again, it can listen to free music and podcasts through the watch storage.
Does Forerunner 935 Track Sleep?
Unlike its previous watch series, these timepieces also have certificates for sleep monitoring and recording systems. With this feature, Garmin 935 opts to check the overall conditions of your respiratory systems and body movements while sleeping.
Final Thought
Garmin is a trusted brand that has been manufacturing many smartwatches for decades. Since it is a well-reputed brand, Garmin Forerunner 935 is a small example of its inventions. This watch is mainly about racers and Olympiads.
Another well-known fact about this timer is an integrated Wi-Fi radio, which makes it possible to sync data with the Garmin connect account. So, it is now more simple for anyone to get pre-recorded data. From the point of view of the Garmin forerunner 935 reviews, it is more than a normal smartwatch with a stack of features from sports monitoring to step counting.
As an Amazon Associate, I earn from qualifying purchases.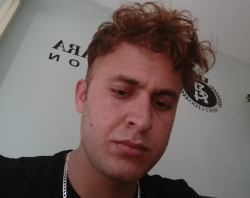 Latest posts by Nick Rolloson
(see all)