Garmin Vivoactive 3 Review | Best For The Professional Swimmers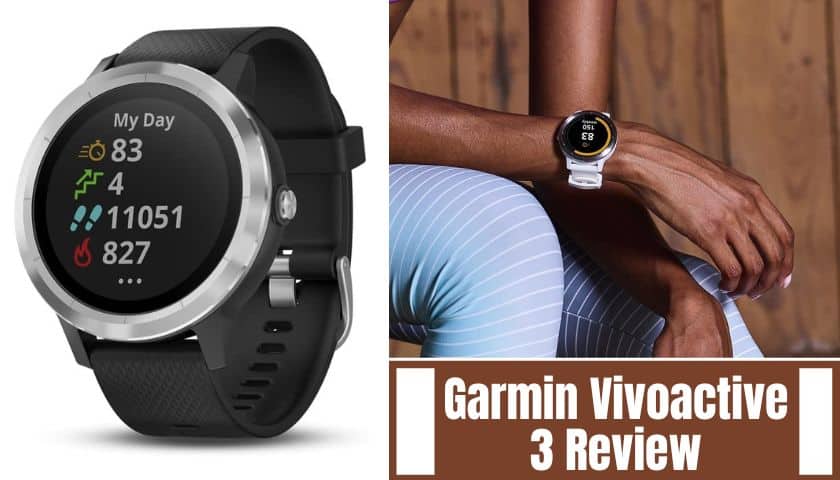 As an Amazon Associate, I earn from qualifying purchases.
Garmin Vivoactive 3 has some more appealing features than the Fitbit ionic or Apple Watch Series. Significantly, this timer has good connectivity and supports NFC to Garmin app payments, smart swimming trackers, and many more.
Even though it will alarm you to move every 30-45 minutes later if you're sitting in any place, this thing is kind of surprising in this watch and helpful for lazy people.
We shared some more on this Garmin Vivoactive 3 review we encountered through different forums, user reviews, and manufacturers.
Garmin Vivoactive 3 Depth Review
Since the Vivoactive 3 series is the entry-level watch for Garmin, it has a bunch of fitness stuff. Garmin Vivoactive 3 is among wide varieties if you're looking for a watch with special blessings at a very cheap cost. More specifically, Vivoactive 3 is a smartwatch that is good for multisports.
For example, it will be good for the swimmers since this watch gives accurate feedback from time to time. Again, it will be a great guide if you're a strict gymnast or on a tight diet. So, there are plenty of things to recognize about this tiny superb active wristwatch which we'll introduce to you.
Before starting, take an overview of its size, glass and strap materials, etc., all together.
Specifications & Features
Product Dimensions: 1.7 x 1.7 x 0.46 inches
Case Bezel: Fiber-reinforced polymer & Stainless steel
Strap Material: Silicon
Weight: 1.52 ounces
Water Resistance: 5ATM waterproof, up to 164 ft, Rated for only swimming
Display Type: Sunlight-vibe, transflective memory in pixels
Screen Size: 1.2″ (30.4 mm) in diameter
Connectivity: Bluetooth, GPS
Smartphone Compatibility: Android, iOS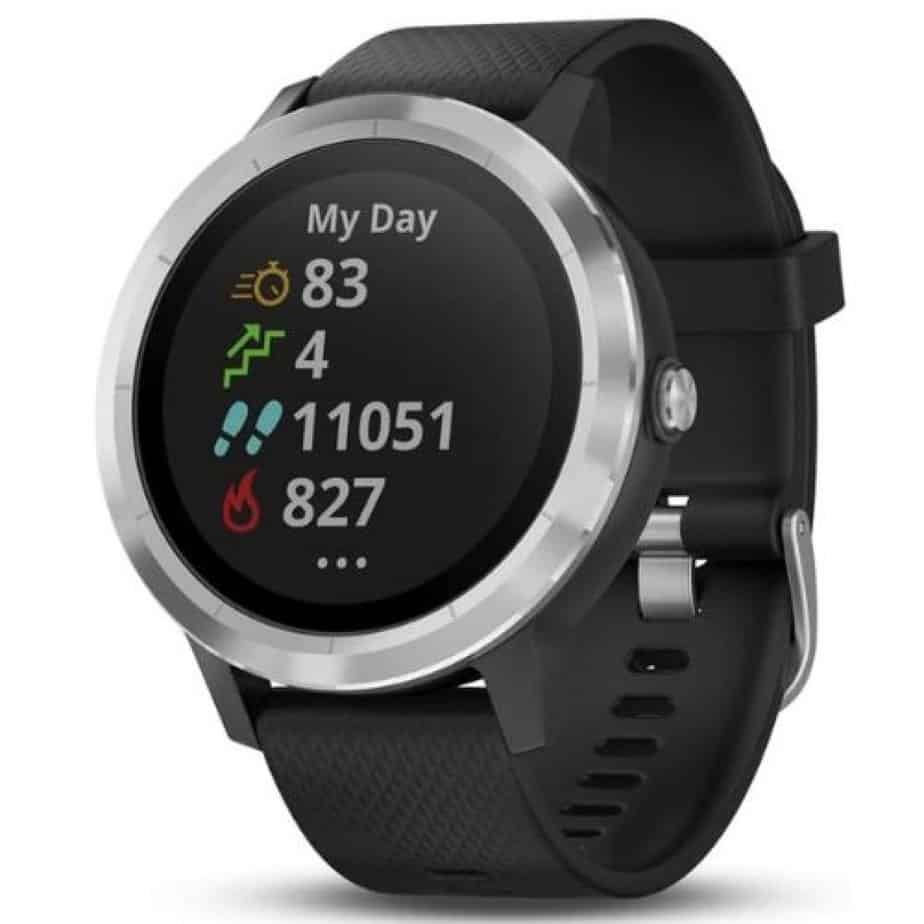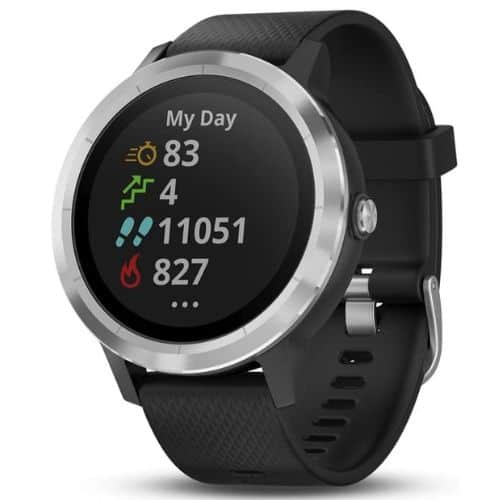 1. Design & Materials
Garmin Vivoactive 3 comes with an outstanding design. One of the best things that attract its user is the silver round watch face with long comfy straps. It represents a radical design featuring a circular metal bezel. The premium-looking silicon strap increases your impressions of the people and adds a trendy look to the regular lifestyle.
The case size that comes with this watch is 43.4 to 43.4 mm, which is an average fit for the normal wrist to big-size wrist people. Since it has a silicon strap, you will feel comfortable while wearing it for a longer period.
The case bezel also comes with fiber-reinforced polymer (FRP). FRP is a composite matrix that is popular for excellent temperature-resist properties. So the watch is less scratchy, more corrosion-resist, high-end UV protective, and more durable than the previous models.
Another biggest fact is that Garmin uses both stainless steel and gorilla glass 3 for bezels. But a user could also choose between a polymer or a stainless steel chassis. In a wider meaning, Garmin has decided to put all the greatest materials in this hand timer, which it has succeeded in already.
2. Easy To Scrolling & Navigation Option
In terms of navigation, Garmin V3 is less annoying. It's because this timer not only supports touchscreen functionality but also you can scroll all the features through side buttons. To Garmin users, these are known as "sideswipe" features. It's useful for interacting with the device while your fingers are sweaty.
Another amazing feature of such a watch has the option to turn the brightness up on display. So, you can observe it even on a dark night. The watch display won't look so dull or washed out for this feature.
3. Display Quality
Now, let's talk about its display quality. A common quote is that their watch quality often judges a person's personality and elegance. In this point of view, Vivoactive 3 will typically be matched with those quotes.
Wearing such a big-screen watch on a wrist will help you to get attention from people early. We love its compact size, along with a clear reflective color display.
The size of its screen (1.2″) is also perfect, which comes from a transflective memory in pixels. Again, this watch has chemically strengthened glass to remain polished and clean every time you use it. The screen is much clearer since it has a 240×240 image resolution.
Read Next: Garmin Vivoactive 4 Watch Review
4. Wristband Customize Options
Garmin Vivoactive 3 has a unique option which is changing its strap. Since Vivoactive 3 has different quality straps, any 20 m.m regular straps can also be put there.
5. Performance
Talking about its performance, this timer has good GPS accuracy. The GPS quality of such a timer might be compared with the Suunto Ambit-3, Fenix-3, and Tom tom adventurer. To get more delicate results, enable both GPS and Galileo. This watch has shown brilliant performance in three different situations, including,
Running: This watch is seriously a step up from the forerunner. You can customize any activity screen to all your favorites with laps, heart rate, and target zones. It allows sending alerts for distances, drinking water, and much more. The breakdown of each mile with speed and elevation is shown on its screen.
Biking: The activity for biking on this watch also can sync to the 3rd party cadence tracker. While riding indoors on a tripod, it sounds like it is okay to enjoy long trips.
Swimming: Garmin V3 is the best watch for swimmers. It can give you a good reading/evaluation of how hard you should push yourself after 2500 meters in a 25 m long pool. It can even save all the records for re-check in the future.
What's New We'll Find Here
Continuing with the list of special features, Garmin has brought some varieties of this Vivoactive 3 new edition timepieces, which are,
Garmin V3 has unique and stunning features known as Garmin pay details. You can make fresh payments through this watch to purchase fitness planning programs.
Another worth-mentioning feature will be added here, which is an in-activity alert. That means that if you sit in any place inactively for around 30-40 minutes, this watch will vibrate to alert you to do something. It is a new feature and works great to keep you active all day long.
Garmin Vivoactive 3 is also a great wristwatch with excellent sleep tracking features. You can even set up the sleeping schedule here. It will help detect all sorts of sleeping abnormalities and disorders like sleep apnea.
Accurate Heart Rate Sensor
It has a smart heart rate monitoring sensor on its back. While you're moving or running, this will track the respiratory systems through the green light ignite. It will also show the result of the present condition of your heart.
Stress Monitoring Systems
With sheds of a thousand fitness apps, Garmin 3 has the settings of stress monitoring. As well as alerting you when you're under stress, this watch provides suggestions for keeping calm.
Pros
Allows you to design your own workout plan
You can review all the steps before sporting, training & many more
It has hassle-free Garmin Pay contact systems
Contribute to providing daily fitness records of sleep, heart rate, swimming, kayaking, gyms & stress tracking
7 days impressive battery life on smartwatch mode and 13+ hours on GPS mode
Cons
When running in the rain, the watch screens change atomically without locking properly.
The display often shows a weird bluish tint to the background color, but it can still observe very clearly.
Frequently Asked Questions (FAQs)
Is Garmin Vivoactive 3 Worth Buy?
Garmin Vivoactive 3 should be your best priority if you're looking for a minimum fitness watch. This watch will provide accurate GPS, altimeter, heart-rate sensors, stress trackers, and many more in a low-cost budget range. All in all, it's a superb everyday activity tracker.
Is A Garmin Vivoactive 3 Waterproof?
This watch is great for the swimmers since it provides all kinds of facilities during swimming time. It has easy-to-read display quality. Unlike other smartwatches, this timer is safe to wear during washing laundry items, showering, and even comfortable in heavy rainfall.
Is Garmin V3 More Accurate?
Garmin V3 is better than any smartwatch. If we compare it to the other fitness watches, this wrist timer has many fitness tracking facilities, a pool swimming mode, and many more. It is also more reliable for longer sessions, metrics, etc.
Do You Enjoy Music Through Vivoactive 3?
Specifically, you can enjoy more than 500 songs directly on this timer. You should connect it via Bluetooth headphones for phone-free listening. As a recent update, this watch will support the Spotify music app, which is amazing.
Final Wrap
As insisted by Garmin Vivoactive 3 review, this is the best watch for those searching for long battery life. However, this watch is purely solid and comes with appropriate fitness apps even though this watch has a great customizable design and a bright screen and is comfortable to wear on all ages.
Moreover, it saves all the comprehensive data of your recent activities, including heart rate, running, swimming, stress, etc. It has done everything one could in a casual fitness hand watch. Lastly, we suggest you have it if you're a professional swimmer or an athlete.
As an Amazon Associate, I earn from qualifying purchases.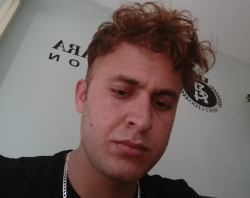 Latest posts by Nick Rolloson
(see all)