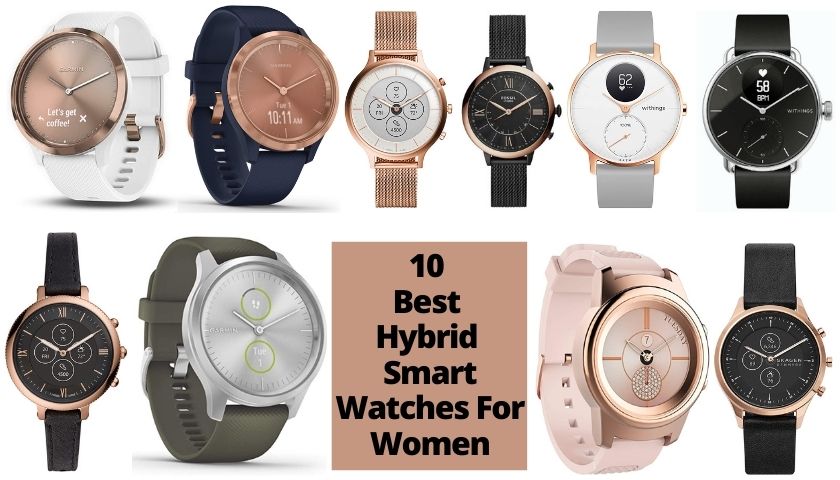 As an Amazon Associate, I earn from qualifying purchases.
When technology grows, we need to change how we dress and wear, which will adapt to the growing technology. Women also like to wear smart technology as a watch, making them search for classy hybrid smartwatches.
Watch is always a great timekeeping piece for everyone, and these watches come in unique designs and look. But, most of watches are not made for women. The question is, what is the best women's hybrid smartwatch?
A hybrid smartwatch is a combination of two types of watches. Mostly, a hybrid watch looks like an analog watch, but it works as a smartwatch.
Top 10 women's hybrid watch Review
We researched a lot to find the ideal hybrid watch for women. It's not easy to find out the perfect one from the thousands of smartwatches on the market. In the end, we have finalized a list. We found some watches that are suitable for women. Here you will get the 10 best women's hybrid smartwatch reviews. These reviews can help you much to buy the best one for you.
Our top picks: At a glance
Best for battery: Fossil Women's Charter HR
Best for Style: Garmin Vivomove 3s
Best for fitness and health: Withings ScanWatch
Best for Activity Tracker: Withings Steel HR
Best for Sharp Design: Garmin Vivomove Style Hybrid Smartwatch
Best for Battery Life: Fossil Women's Monroe Hybrid Smartwatch
Best for classy design: Fossil Women's Jacqueline
Best for Sports: Garmin Vivomove HR
Best for Daily Activity Tracking: 3Plus Callie Hybrid Smartwatch
Best for Sizing: Skagen Women's Hybrid HR Jorn Smartwatch
10 Best Women's Hybrid Smartwatch
Let's take a look at our 3 top picks
Last updated on October 2, 2023 12:53 pm
1. Fossil Women's Charter Hybrid Smartwatch HR – Best for battery
The Fossil Hybrid HR comes with many functions and features. That's why; it obtained a place in the best hybrid watch list. Let's know the details about this watch.
Specification
Water-Resistant: 3 ATM
Strap width: 18 mm
Storage: 16 MB
Weight: 2 oz.
Case Size: 42 mm
Battery Life: Up to 2+ weeks
Band Material: Silicon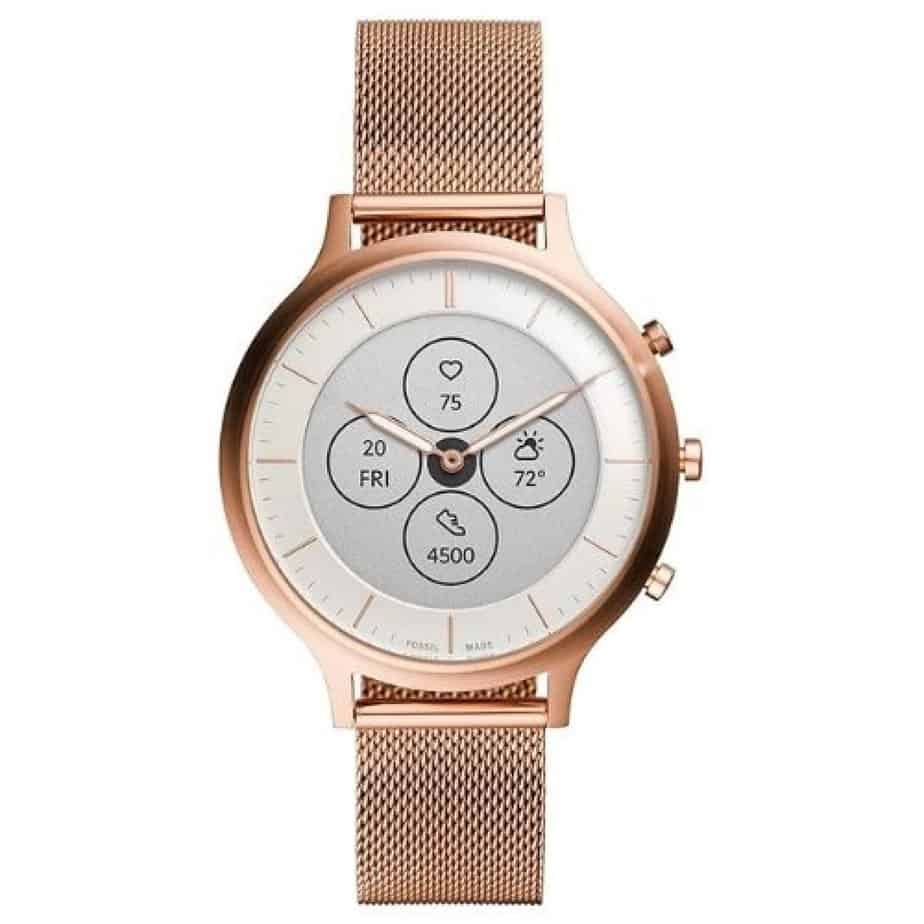 Display
The Fossil Hybrid HR comes in a simple analog design. You might think wrong at first glance. It has numbers marked around its bezel. You will see this watch contains an E-link display. But this doesn't drain much battery and allows you to use the battery for up to two weeks after charging once.
E-link displays come with lower refresh rates. Before displaying the next scene or updating the information, it makes the screen hang for a while. The watch comes with a backlight to enlighten the display. You have to activate it by a double-tap on the screen.
Design
You should remember that this watch doesn't contain a touchscreen. That's why; you have to do all the navigation using the three pushers. These are located on the right side of the water case. It is very much easy to set up the buttons for performing any specific action.
There are quality leather-made dark brown straps included with this hybrid watch. It also contains plastic underneath. As a result, your strap will remain safe from sweat all the time. You can get notifications on your smartphone using the app. This watch has multiple time zones, and it is compatible with Android 5.0+ and iOS 10.0+ versions.
Activity Tracking
There are several tracking sensors included in this watch. You can easily track your steps, amount of burned calories, time of activeness, heart rate monitoring, etc. Though this watch doesn't have any built-in GPS, it can provide you with accurate tracking results.
Heart Tracking
The Fossil Hybrid HR comes with a heart rate tracker. You can easily monitor your heart rate using this watch. It can provide maximum reading while you are in workouts. As a result, you can easily control your activity and keep your heart fresh for a healthy life.
Additional Information
Longer battery life is a great feature of this watch. It is possible to use this watch for up to 2 weeks on a single charge. You connect this watch to your phone using Bluetooth. But make sure that your phone has Bluetooth 5 or higher version. A magnetic USB charger is also included with this hybrid watch.
You can receive any notification from your phone on this watch. Also, you can know the calendar, weather updates, music controlling this. The case size of this watch is 42mm, and the band size is 18mm. You can change the band with any other Fossil 18mm band.
Pros
Two weeks' battery life
Lower refresh rate
Plastic underneath the strap
Water-resistant
Magnetic USB charger
Cons
Read Next: Fossil Gen 5 Carlyle In-Depth Review
2. Garmin Vivomove 3s – Best for Style
You will see various qualities of Garmin wearables. They have a balance of proper functionality and outfit, and The Garmin Vivomove 3s is one of those watches. Like other Garmin smartwatches, this also looks like an analog watch, but it is a smartwatch. Let's know about this watch in brief.
Specification
Lens Material: Chemically strengthened glass
Bezel Material: Stainless steel
Case Material: Fiber-reinforced polymer
Item Dimensions: 1.54 x 1.54 x 0.43 inches
Weight: 1.36 ounces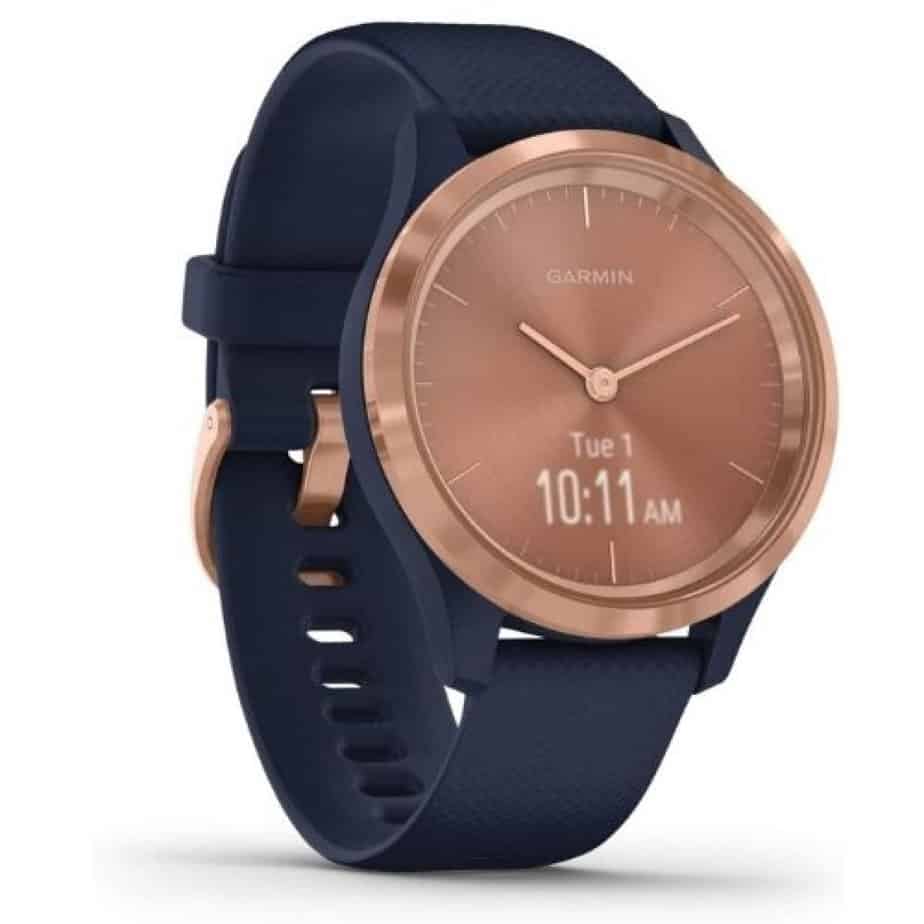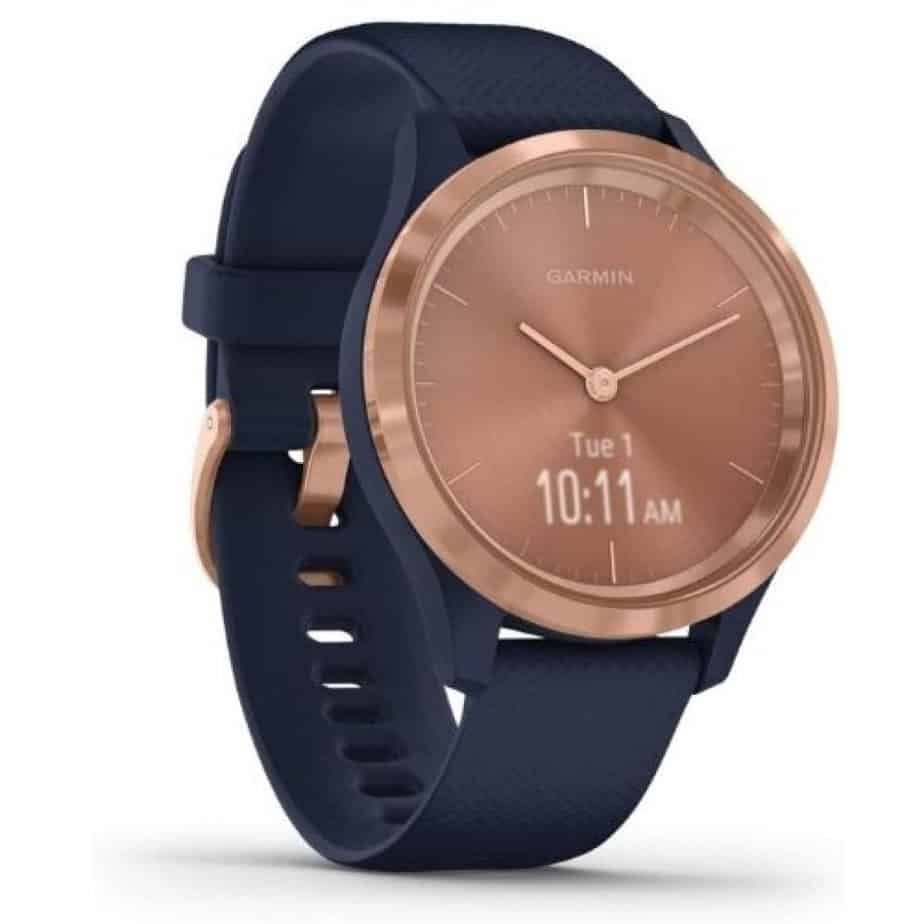 Design
The Vivomove 3s is a good-looking watch. Its thickness is a little bit higher than other typical timepieces. Having a 44m face, it won't look like a strapped tablet on the wrist. This watch comes with an OLED display. But this screen remains hidden behind a black watch face. Double-tap on the display and then swipe left or right to see the outputs there.
This button-less watch has a stylish look. You will get a versatile output from this watch when you are running or in the gym. The screen technology of this watch won't leave you to compromise the functionality. Another great fact about this watch is that it has no lag, and you won't get any incorrect output.
The band of this watch is made of nylon. But it is much comfier and cheaper for everyday wear. You can easily adjust the sensitivity of this watch.
Activity Tracking
Tap on the screen for a little bit a long time. It will activate and bring the menu to the display. There, you can choose your desired one. All of your activities will be tracked in this watch. You will enjoy tracking the activity very much while exercising.
You will see the heart rate measurement aligned to the minute hand. On the bottom part of the display, you can view a cycle of elapsed time, distance, time and date, etc. This watch can be used as a sports watch. You can easily track your running in this for an accurate result.
Sleep tracking
Proper sleep is essential to keep the body fit. If you know how much time and how deep you are sleeping, it will help you maintain a healthy life. And the Vivomove 3s comes with a great sleep tracking sensor. It will let you know when you will sleep when you wake up, how deep or light your sleep was, etc. As a result, you can maintain a sound sleep and maintain a healthy life.
Additional Features
Garmin Vivomove 3s comes with a lot of features. It has several sensors to accurately provide you with information about exercise, stress, heart rate, and sleep monitoring. You can control the music player of your phone using this hybrid watch. Just connect the watch via the Garmin app on the phone.
Battery life
The battery of this watch doesn't go for longer like other watches. You can use this watch for five days after charging once.
Pros
OLED display
Long-lasting battery life
Movement tracker
Versatile output
Nylon band
Cons
HR monitor might provide false report
Read Next: Why is My Garmin Watch Not Charging
3. Withings ScanWatch – Best for fitness and health
Withings ScanWatch is the first hybrid smartwatch capable of telling its users about their atrial fibrillation and breathing disturbance.
Specification
Material: Stainless steel case
Water-Resistant: Up to 50 m
Wireless: Bluetooth LE
Battery: 30 days
Watch Band: 20 mm width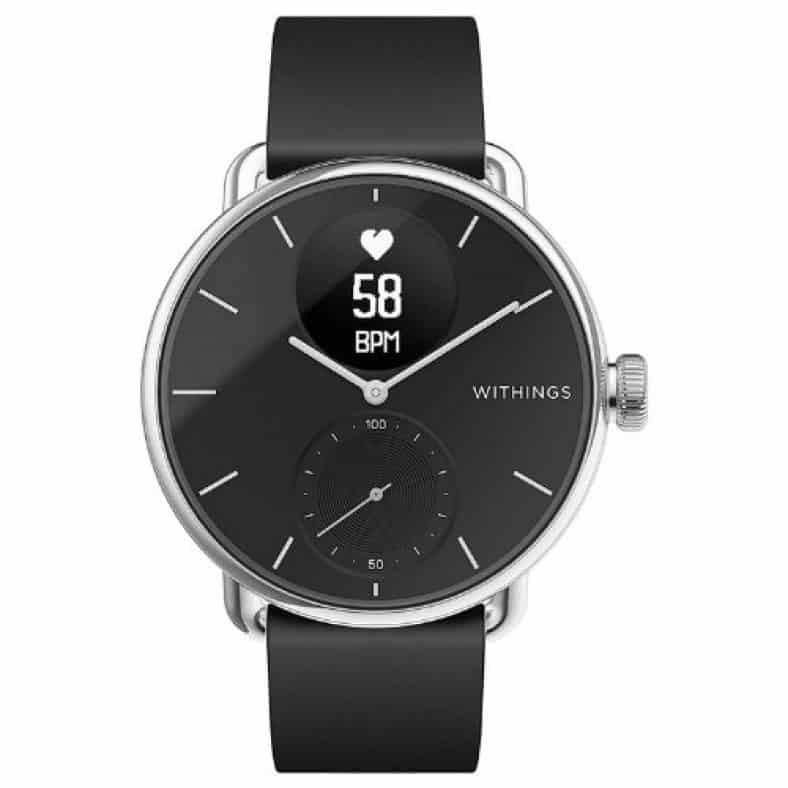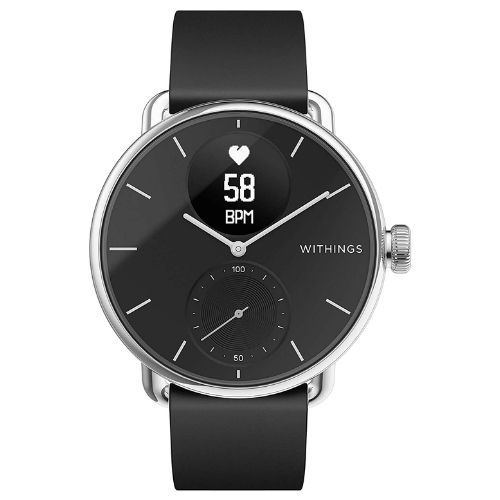 Oxygen Sensor
You will feel glad to know Withings ScanWatch is a hybrid smartwatch that can provide you with pretty reliable data on your blood oxygen level. Since it's not a perfect medical oximeter, it will not show the hundred percent correct oxygen level in the blood. However, the shown results are reliable.
The O2 sensor in this timepiece is capable of tracking your oxygen saturation level just in thirty seconds. It will show the chart and tell you if the blood oxygen level is normal, below average, or low. Letting you know the amount of oxygen flowing with the blood makes you a health cautious person.
Fitness Tracking
It's truly good at keeping the fitness tracking. It can 24 hours keep the heart rate tracked for 24 hours whether you are optimizing training, working out, or sleeping. Tracking your heart rate properly helps you bring improvement to your overall health.
Even when you are sleeping, the PPG sensor keeps monitoring the breathing rate. The whole health tracking data will give you the final chart to see if you have breathing disturbances or not.
Design and Quality
Any classic and standard person will fall in love with its bossy design. The whole timepiece has a touch of simplicity yet classiness. The large round stainless steel display under a clear sapphire screen gives a professional touch to your office suites.
Use its digital crown and retrieve data on your health over the PMOLED glass. Also, you can instantly launch features like workout and ECG modes through the timepiece's digital crown.
Pros
Comes with over a hundred fitness and health apps
Provides essential pieces of information at a glance
Comes with a classy design
Has water resistance
Does overall health analysis well
Cons
There is no option for turning off Bluetooth
4. Withings Steel HR Hybrid Smartwatch – Best for Activity Tracker
The Withings Steel HR is a great hybrid smartwatch due to its design, features, construction, and performance. You will get many features in this single watch, and It will not let you in stress but provide much comfort while wearing it.
Specification
Dimension: 33 mm
Weight: 1.7 ounces
Battery Life: up to 25 days
Band Size: 18 mm
Strap Material: leather/ silicon
Screen Size: 36 Millimeters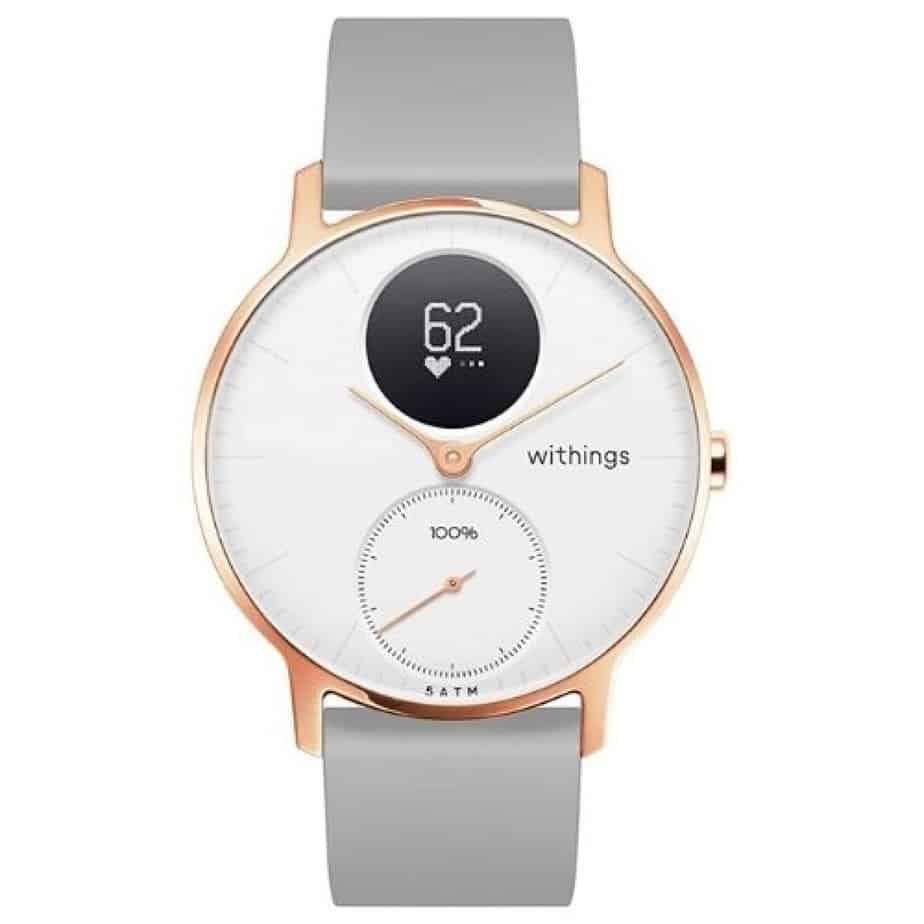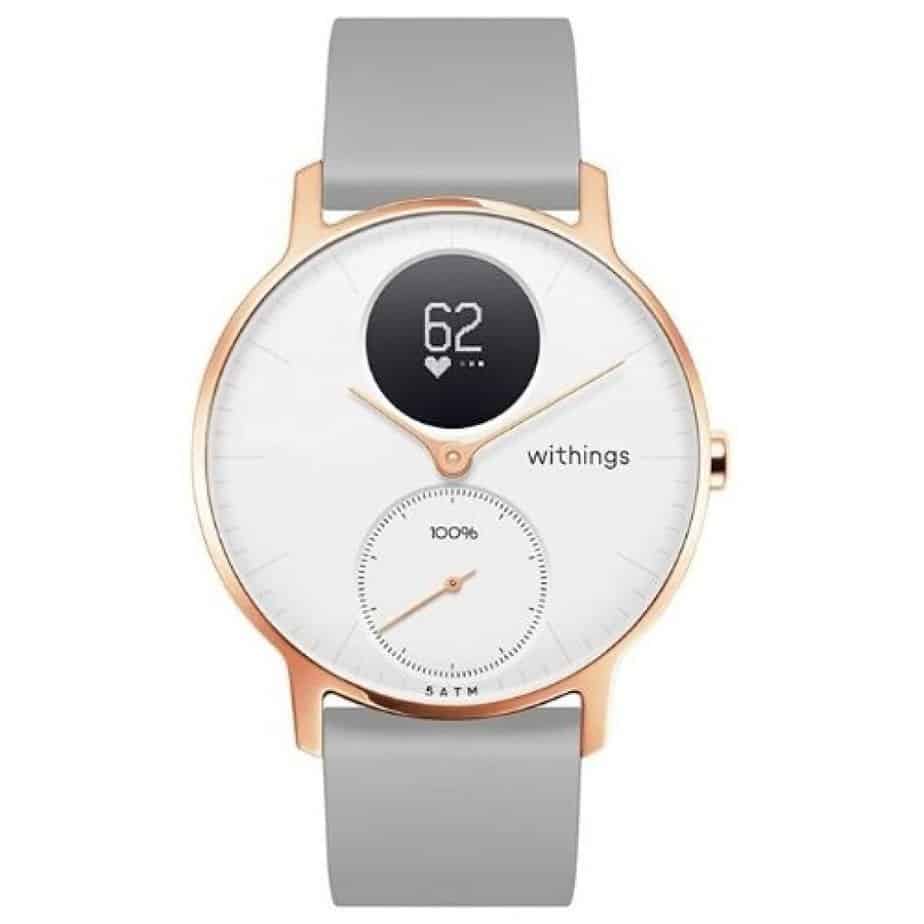 Design
You may think it's an analog watch at first glance. It's a smartwatch with a classic round-style face. It also contains two hands, a side button. Looking through the face, you will be able to see some other features.
You will see a small and round dial positioned at 6 o'clock. Here, you can monitor the number of fitness goals you have set up on your smartphone. Though its screen is small in size, you can easily see the time, date, metrics, or other notifications in it. Not to mention, the display of this watch is made using OLED technology.
The strap of this watch is made of silicone. But if you want to use rubber, leather, or metal bands, you can easily replace this with your desired one.
You can also choose a suitable one from 36 or 40mm size, and this watch is water-resistant for up to 50 meters. So, you can use this for swimming without any tension.
Fitness features
Fitness features are common for smartwatches. Like others, this watch also contains a heart rate monitor. You can track your heart rate 24/7 easily. Another good side of this watch is, it can auto-detect and record some workouts. It doesn't matter whether you are walking, swimming, or running; this watch will detect that automatically and start recording.
This watch will allow you to choose 30 different types of workouts. You can use this for your Yoga sessions. Press the button for a little while before starting a workout. It will start monitoring and recording the heart rate. It will also calculate the number of calories you have burned. This watch can connect to the GPS of the smartphone. So, it will help you to find out or know the distance of your desired location.
You can also track your sleep using this watch. But you have to use the HealthMate app on your phone to get the result. This app will provide you with a sleeping score based on light or deep sleep.
Additional Information
This watch has a silent alarm, and you will wake up on your preset type due to its slight vibration. Its battery life is huge. You can use the battery for 25 days in normal mode after charging once. This watch also contains a smart notification option. You can easily customize your calls, texts, or app notifications of your phone from the watch screen.
Pros
Heart rate monitor for day and night time
Activity tracking
Silent alarm
Long-lasting battery
Water-resistant
Cons
5. Garmin Vivomove Style Hybrid Smartwatch – Best for Sharp Design
People love to style with a unique design. These things are faithful when it comes to women. They prefer the design most instead of choosing the features. But Garmin Vivomove Style comes with both advantages.
Specification
Weight: 9 ounces
Dimensions: 65×1.65×0.47 inches
Glass Material: Gorilla
Department: Men
Connectivity Technology: GPS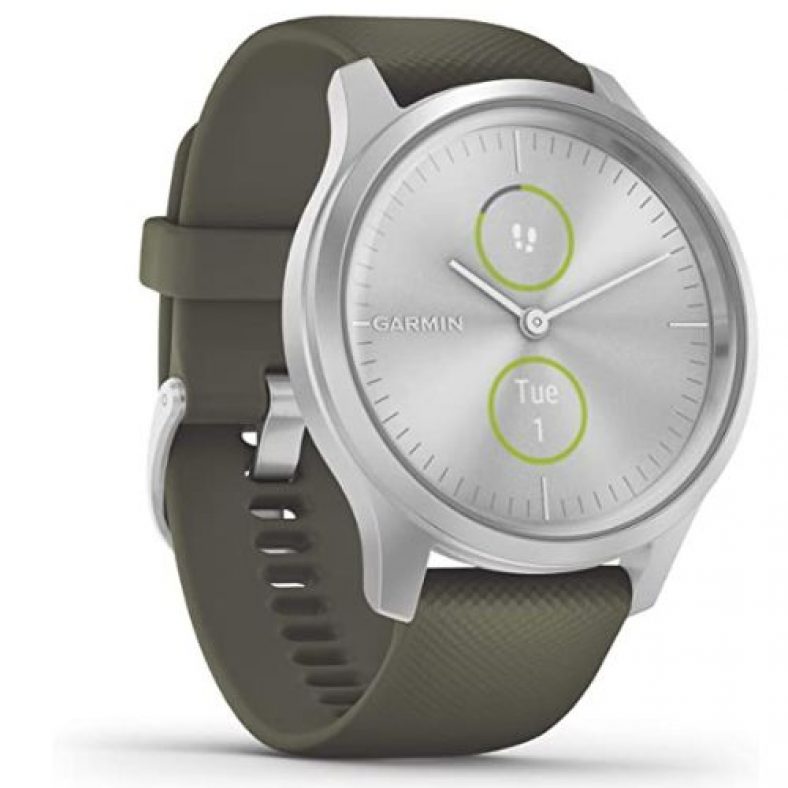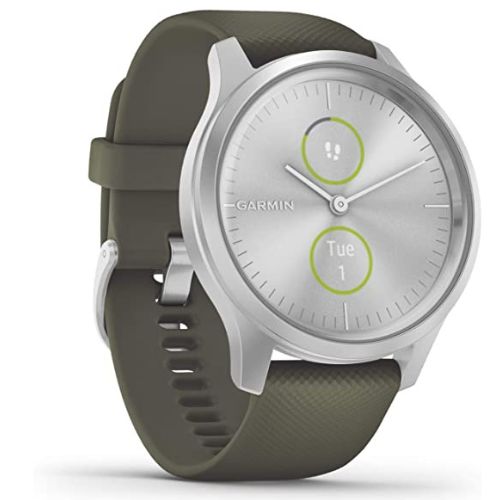 Design
This watch comes in 9 colors: black, golden, silver, yellow casing, and coral black. It has a 12.1-inch display with a metal finish silicone base wristband. Garmin is excellent for you since it has a dual AMOLED color touchscreen display.
Passive Engineering
Garmin Vivomove has a sophisticated, unique look with high-end engineering. The watch has a sharp look that reflects on its round shape dial. The engineering of this watch is relatively straightforward to detect and check the time.
Extended Battery Life
Garmin has good battery life, which can stay five days in smart mode and an additional week in watch mode.
Contactless Payment Solution
The watch allows you to pay with contactless payment solutions. You can pay through this watch for shopping, bills and add money, etc.
Health Benefits
You can track your period days and delays through this one. Garmin provides all the health tracking solutions with one click, including heart rate monitor, sleep tracking, etc.
Pros
Looking is unique & trendy
Provide service even with low battery charges
20 mm standard band
Connected GPS
Notify you via phone through Bluetooth
Cons
It didn't have extended battery life
6. Fossil Women's Monroe Hybrid Smartwatch – Best for Battery Life
Fossil women's Monroe hybrid is another smartwatch for women that receive and view smartphone notifications. Buying such a watch is a great deal to give you longer battery life. You will also get from here,
Specification
Weight: 47 ounces
Case Diameter: 38 mm
Case Thickness: 10 mm
Band Width: 12 mm
Water resistance, depth: 30 m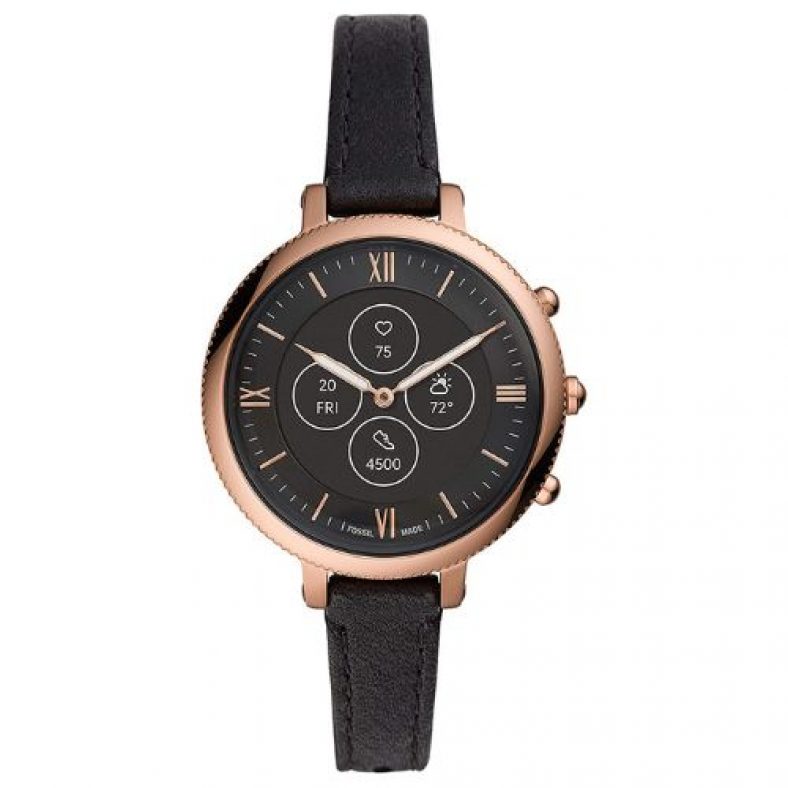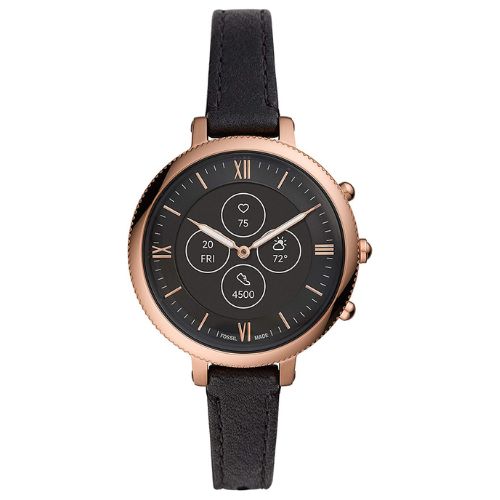 Design
Fossil's smartwatches come with a stylish dial and round-shaped head. The watch has integrated mechanical hands; you can easily read the display anywhere. This shows you curated information at a glance. It has an extended case of 38 mm., a band of 12 mm, and the band is interchangeable with all the fossil 12 mm wristbands.
Heart Rate Tracker
With this watch, you'll get the best heart rate tracking experience. It provides the count-down rate with more accuracy. Fossil women work great while connecting via iPhone and Android.
Automatic Time Zones
The watch has a unique tracking system to set up the time zone. You don't need to set up the time zone for particular areas. This watch can do itself.
Long-Lasting Battery
You can enjoy long-lasting battery settings. Moreover, this is the greatest one with a USB charger that lasts up to 2+ hours or more.
Pros
Stylish & classy
The battery lasts 12 days if fully charged
The face is super easy to customize
It uses phone GPS to tie into exercises
Give accurate heart rate monitor
Cons
The wrist flick, hands moving around to get better visibility
Read Next: How to Set a Fossil Watch with 3 Dials
7. Fossil Women's Jacqueline – Best for classy design
Fossil smartwatches are a big name in the watch industry. Fossil women's hybrid smartwatch is your practical partner that will keep notifying you about your health situation from time to time.
Specification
Screen size: 36 mm
Age Range: Adult
Connectivity Technology: Bluetooth
Shape: Round
Case Material: Stainless Steel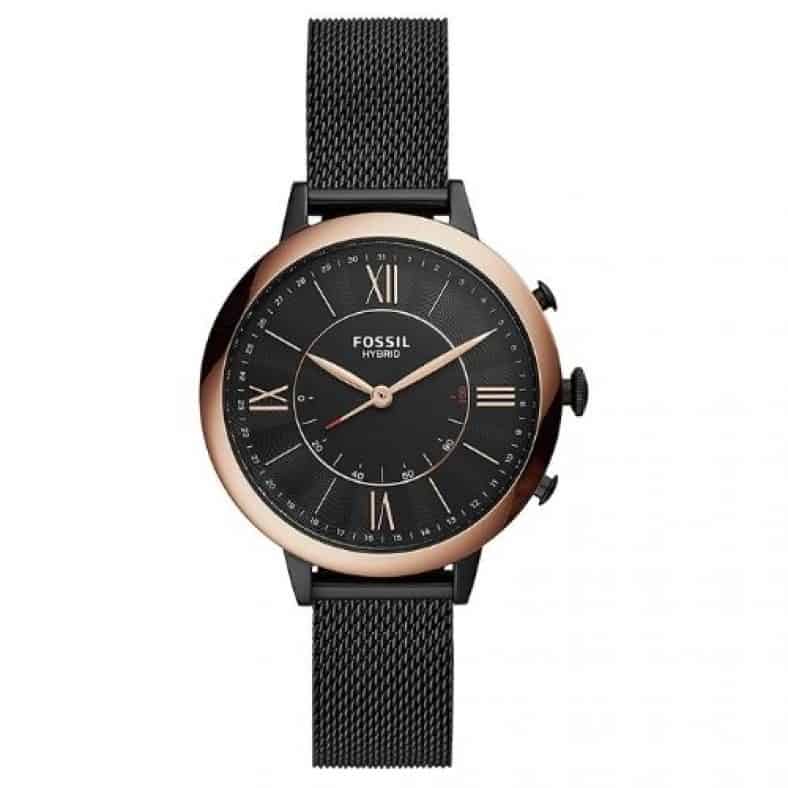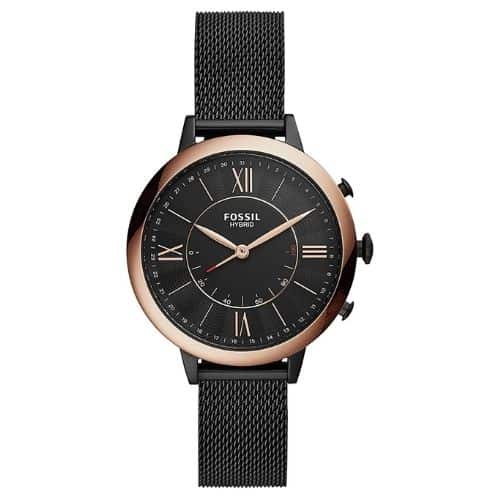 Design and Quality
You will love Fossil Women's Jacqueline watch not only for its features but also for its cool and retro design. The mesh band straps and vintage-looking watch dial appear to be so appealing to anyone.
The 36 mm case size lets you check things clearly on display. It is a waterproof watch, so you can use it violently without worrying about any water damage. Also, no more worries about charging because it works with the help of premium quality batteries.
Health Tracking
It can do a great job in tracking your heart rate and sleep activity. It can count well how many steps you have walked. A great fact about it is that you can set tracking goals like how many steps you walk to want, how long you want to sleep, and help improve your health. It will view how much progress you have made.
Additional Features
Many of us like running while listening to music; if you are one such person, you will prefer this particular smartwatch. Because it can start, stop and control music. So when you are working out, you don't need to get your hands on the phone in your pocket. Get your favorite music turned on whenever you like.
Plus, with its help, you can answer calls, and get emails and messages in an instant. Any important notification will notify you about it by vibrating. To control the phone ring, music customizes the watch's buttons.
Pros
Comes with a retro design
Tracks your activities well
Works with the help of a long-living battery
Notifies quick about messages and calls
Controls music
Cons
When you sleep, it will still count and show steps
Read Next: The Best Fossil Smartwatches Review
8. Garmin Vivomove HR – Best for Sports
Garmin Vivomove HR hybrid smartwatch can make you fashionable with the fit. This watch combines a classic look and smart functions, and these watches are very much popular in this era. The Garmin Vivomove HR is one of those watches that comes with some great features.
The design and manufacturing of this watch made this unique. It will fit you fashionably but won't make much money.
Specification
Weight: 1.44 ounces
Operating system: OS
Strap material: Silicon
Clock face: Analog
Display Technology: TFT LCD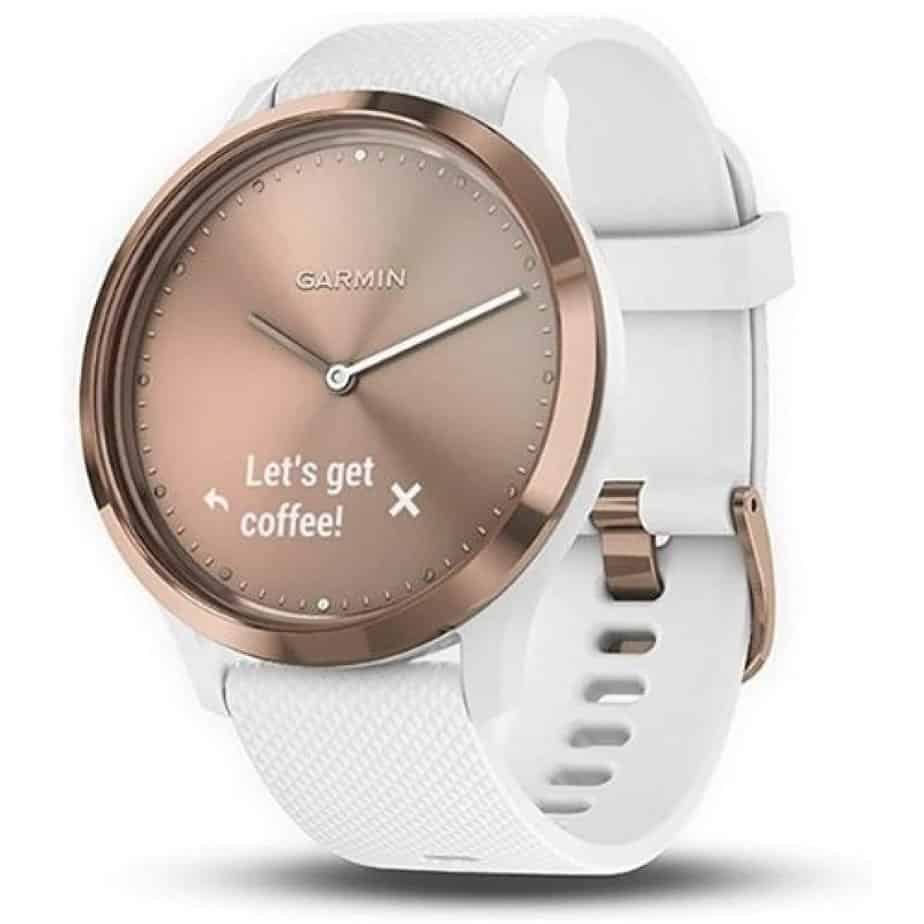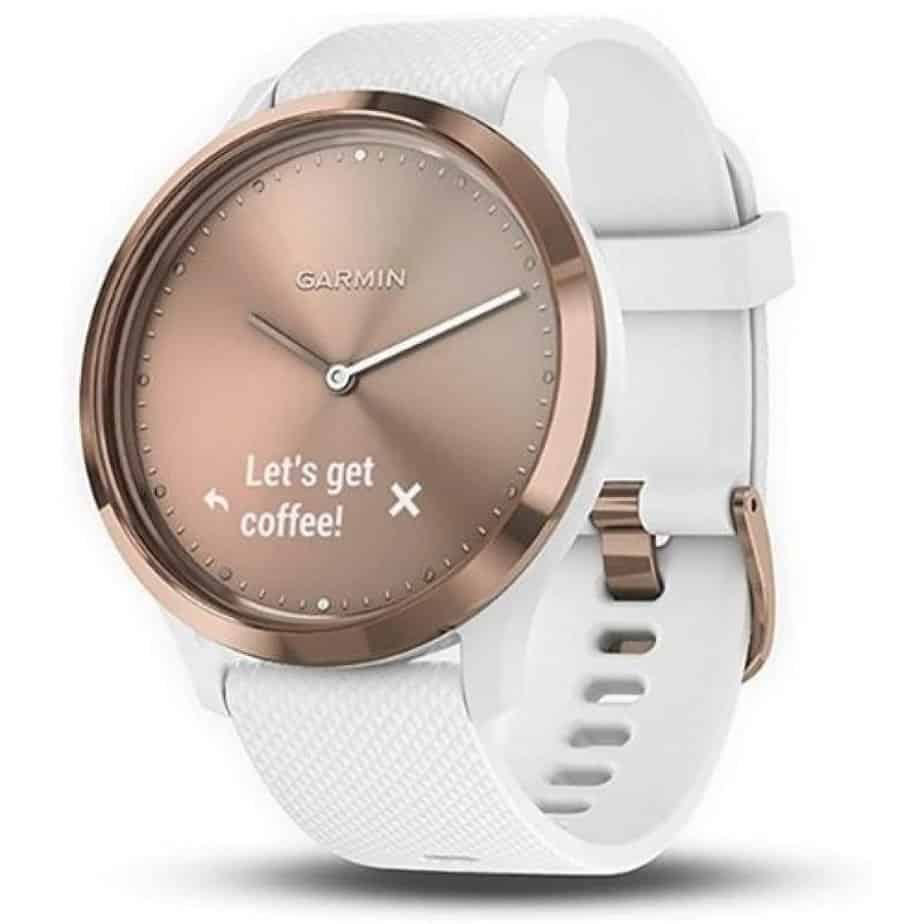 Design
The premium version of this watch comes with a metal body and leather straps. As a result, you can take your desired strap size that fits your wrist.
The face of Garmin Vivomove HR comes in a circle flat, including a reactive finish. You will see little minute pips surrounding the edge of the face; even nobody will see any sign of a smartwatch in this item unless they look deeply.
Features and Specs
The Vivomove HR comes with many ultimate features that make this watch great. You can easily monitor your heart rate using the heart rate tracking feature, and the stress monitor will allow you to view the stress amount. You will also be able not to track your activity using its activity detector. Just connect the watch with the Garmin Connect app on your phone.
Display
You will see most of the outputs in the middle of the display. There is a well-lit room in the watch, which is located on the right side. It will help you to perceive the border of the screen when not active. This watch is buttonless and crownless. You have to use this watch using its touchscreen feature.
Its display works on taps and swipes. You have to select which option you want to see, then swipe the screen to the left side. Then you will see the menus. Tap on your desired option from the menu bar to select. You can easily select the time, steps, several calories burned, control the music, and others using this. There is a back option to exit.
Heart rate monitor
The Vivomove HR comes with a heart rate sensor. You will get updates about your heart rate consistently 24 hours a day and seven days of the week. It will also inform you of the stress level. This feature is unique and hard to find on other smartwatches. You will also get updates about your rest time from its sleep tracking sensor.
Fitness tracker
This watch can easily track your movement like running, walking, etc. It can effectively help you while swimming as the watch is waterproof. Just leave the watch in auto-detect mode to track your activity. You will get 100% accurate tracking.
Pros
Energy level tracking
All-time heart rate monitoring
Easy to swipe the display
100% tracking accuracy
Stress level monitoring
Cons
Smaller display compared to its class
Read Next: Garmin Vivomove Luxe Review
9. 3Plus Callie Hybrid Smartwatch – Best for Daily Activity Tracking
If you want something that might have a good appearance with lots of benefits, the 3Plus Callie Hybrid Smartwatch is the one you should go for. As a woman, you may like the color of this watch, but there is something more to rely on. Let's find it out.
Specification
Weight: 04 ounces
Batteries: 1 lithium polymer batteries
Connectivity Technology: Wi-Fi
Product Dimensions: 53 x 0.56 x 1.95 inches
Device interface: Touchscreen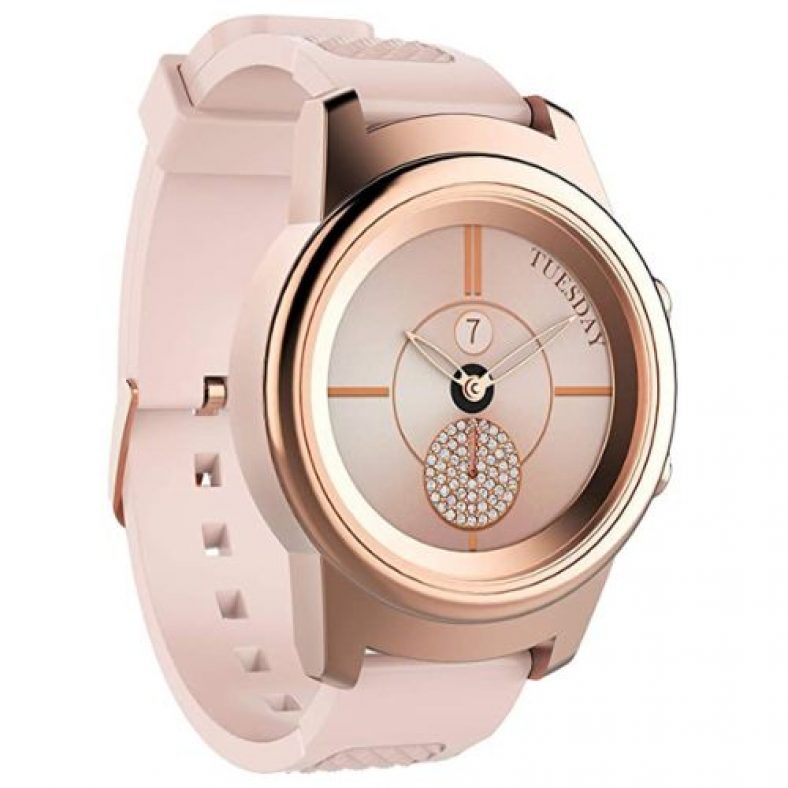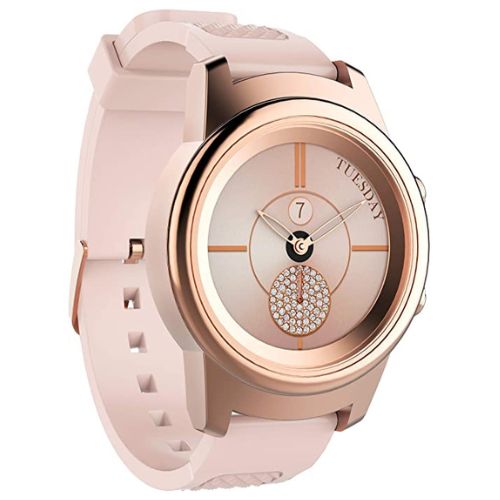 Design
At first, you might like its good-looking vibes. This watch has a soft vibe along with a variety of customizable displays. This watch is perfect for use in the office or party. Besides this, you will get a unique vantage style with pinkish stones. It is designed with a sleek, stainless steel case with a 39 mm watch face.
Daily Activity Tracker
With this watch, you can track all your daily activities. Monitoring your daily health issues, including calorie burning, step walking, and distance traveling, is among the most important. You will be eligible to track your walking activities and sleeping rates too.
Compatible With iOS & Android
3 plus Callie hybrid is the one that is compatible with both iOS and Android. People love this one for its imaginative connecting approaches. It has an excellent ability to let you enjoy the music, camera functions, and view weather through a one watch.
Pros
Wrist & user-friendly
Easy setup
Fit perfectly
Good for casual outfits
Great for teen girls
Cons
This watch disconnects from the Bluetooth periodically
10. Skagen Women's Hybrid HR Jorn Smartwatch – Best for Sizing
Lastly, we have the Skagen Women's Hybrid HR Jorn Smartwatch. With this watch, you get the feel of the architecture of Copenhagen. This is the ultimate watch where you get some additional features and advantages, including,
Specification
Weight: 66 ounces
Water-resistant depth: 30 m
Case Material: Stainless steel
Age Range: Adult
Display Type: Analog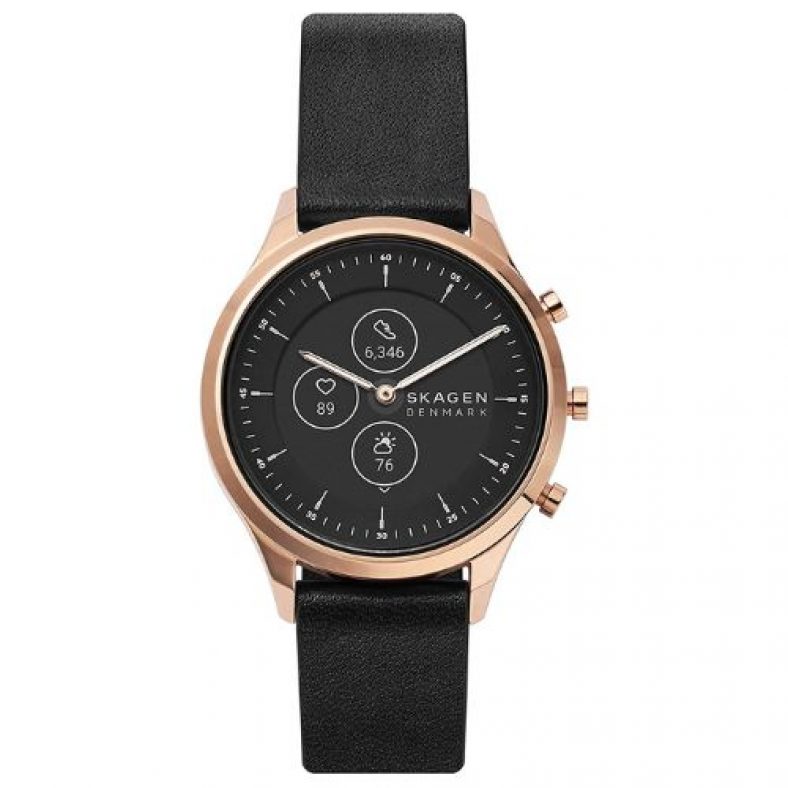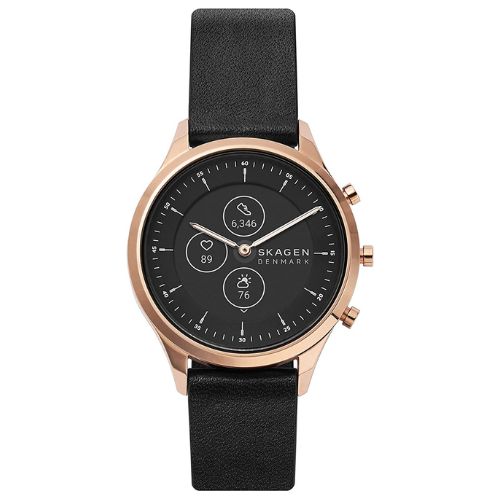 Aesthetic Design
Skagen's women have the most pleasing look, including a special kind of modern, minimalistic, and playful design. This has a great scenario architect with an appreciation for nature around us. Both the case and band are made of stainless steel. The size of the watch screen is about 38 mm.
Unbelievable Battery Coverage
You will get unbelievable battery coverage through this watch. It lasted for 2-weeks on a single charge. So you don't need to struggle to charge it any longer.
Heart Rate Tracker
You might not get accurate results from other smartwatches. But this one gives you the ultimate output. Whether you're a heart patient or an average person, this one will track them from time to time and send you feedback.
Pros
Easy to charge
Brighter backlight
Perfect to use daily basis
Huge battery life
Having an excellent calendar reminder
Cons
Its wristband is too high
What Is a Hybrid smartwatch?
Hybrid smartwatches come with a traditional analog watch face with mechanical or quartz movement but it features modern smartwatch features with the old school built.
In the case of looking, it looks like a normal watch and you do not have to charge the watch daily as you have to do it with a smartwatch. you'll feel like you're wearing a timepiece not a piece of technology. If you are someone who does not like Apple watch or Samsung smartwatch as those do not look like a watch, the hybrid watches are for you.
A hybrid watch will give you the vibe of a normal watch and also allow you to use the benefits of modern technology. so, the gateway of entering both the traditional watch and smartwatch world is hybrid smartwatches.
The best way to understand a Hybrid smartwatch is to play with it. When you hold a hybrid smartwatch it will seem to you like an ordinary watch with a slim profile, stainless steel built and comes with a crown.
but the watch may look the same from the outside but it has built-in Bluetooth that allows the watch to connect with a smart device. Not just connect with IOS like apple watch, but hybrid watches can connect with all types of operating systems.
Things to consider while buying the best women's hybrid smartwatch
Hybrid smartwatches come in a traditional watch body with smartwatch's features. So you can have all features of a smartwatch in a traditional-looking watch face. The options available here are more than you think and there are several things to consider before buying one.
Design and personalization
You get a chance to customize the watch a little bit when you purchase the watch. Nowadays the watches are available in various sizes, and different strap options. So, you get to choose from a few options the most you like.
After purchasing a hybrid smartwatch you can change the strap and replace it with many third-party straps. So the design and personalizing option here is vast. One thing you always have to keep in mind is to go for a comfortable option.
If you are not feeling comfortable the watch is not worth it. No matter what design you choose, the watch must make you feel comfortable.
Battery Life and Charging
The battery life of a smartwatch is a crucial factor to consider. You are choosing how often you want to plug in your watch. Most smartwatches last one or two days in between a single complete charge. There are many watches that won't last even a day.
So make sure the watch comes with a big battery that can last at least one day and the charging speed is fast so that you do not have to keep it plugged in for a long time.
Watch Face
Watch face gives the watch a standalone look. It makes the watch look beautiful and if it is not attractive enough the whole watch looks dull. So you have to choose the watch face carefully. Choose a watch face that is attractive so that your whole watch looks attractive.
In hybrid smartwatches, there are many different types of watch faces available. Choose one that looks beautiful and attractive.
Construction and Material
How good a watch is and how long it will serve depends on the materials of the watch. Stainless steel and titanium are high-quality materials and are widely used in watches. Choose the material well and the watch will serve you well for a very long time.
Water-resistant
Okay, quality-built watches cannot be water-resistant. High-quality watches with superior built quality are mostly water-resistant. Water-resistant ensures the quality of a watch and it does not get any harm when it exposes to water.
If you sweat wearing the watch can get hemmed but if the watch is water-resistant that will not happen. So water-resistant is a must-have feature in hybrid smartwatches.
What Does a Hybrid Smartwatch Do?
Most hybrid smartwatches come with the same features and functionalities. Unlike traditional watches, you can keep track of your time, see the date and month. It can track your daily activities using step count.
Many watches can calculate how much you have walked or run in a day. how many calories you have burned and can also track your activity time. Sleep tracking is an essential feature of Hybrid smartwatches. if you have to wear the watch 24 hours a day for it to track your sleep quality.
Some hybrid watches come with LCD mini-screens where you'll get your notification from your phone on your wrist. But those watches that do not have any LCD screen have different approaches towards alerting.
Some watches produce a vibration to alert you about your notification while others use some visual hint to alert you. Fossil watches zip around a single number to alert you about your notification. you have to set a number for each app you use while setting up the watch.
For example, if you set 2 for the Message app when there is a message the watch hand will point at the number 2. By seeing this visual hint, you can know there is a message waiting for you. Some watches come with a dedicated sub-dial for altering various notifications. So, the alerting system of hybrid smartwatches varies from watch to watch.
You can expect features like world time zoo, alarm system, and timer from a hybrid watch. Many watches can be used as a remote to click images with your phone. But most hybrid watches cannot run apps or swap watch faces.
Benefits of Hybrid Smartwatches over Smartwatches?
A hybrid smartwatch involves all the benefits that a mechanical watch does. It not just looks like a mechanical watch but also contains mechanical parts which lead the watch towards a higher water-resistant capability.
Smartwatches come with a water-resistant capability of 1.5 meters which means an IP68 rating. But hybrid smartwatches can withstand water up to 50 meters. so for water activities, a hybrid smartwatch is more suitable.
For having similar lugs as mechanical watches the strap options are more than you could imagine. It is also easy to change the strap and the option you'll find will surely amuse you.
As the hybrid timepieces are not as complex as smartwatches technically, the making cost is less and you get hybrid watches within an affordable price range.
Do I Need to Charge My Hybrid Watch Daily?
You do not have to charge the hybrid smartwatch at all. You just have to replace the battery once every 6 months. The battery replacing procedure is very simple and can be performed at home. As hybrid smartwatches do not improve any touchscreen it does not consume battery as the watches with touchscreen do.
So if you are looking for a watch that will last long without the need of charging daily, a hybrid smartwatch is the best option to grab.
Frequently Asked Question (FAQ)
What are the differences between a smartwatch and a Hybrid smartwatch?
The difference is in the design. A smartwatch comes with a touchscreen watch face but a hybrid smartwatch does not. It has a traditional watch design with a crown but the smartwatch has a touch screen display. A hybrid smartwatch looks like a traditional watch but works like a smartwatch.
Are hybrid smartwatches good?
Hybrid smartwatches are better in many ways than a smartwatch. As it does not have a touch screen so the battery lasts longer than any other watch. Also, it consists of all features of a smartwatch and the design is like a traditional watch.
How long does a hybrid smartwatch battery last?
Hybrid smartwatches have a long-lasting battery life of 5 to 12 months. Not like regular smartwatches that you have to charge it daily.
Final Words
Though the hybrid watches look analog, they work like smartwatches. It can be a great piece for timekeeping, activity tracking, health monitoring, phone controlling, etc. Not all smartwatches are perfect for women. That's why; we have researched to find out which smartwatch will suit them.
We have found some best smartwatches here, and you will learn well which one suits you from these 10 best Women's Hybrid Smartwatch reviews. These reviews will help you much to buy the best watch.
As an Amazon Associate, I earn from qualifying purchases.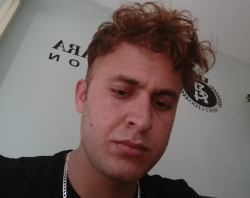 Latest posts by Nick Rolloson
(see all)