Garmin Vivomove HR Review | All You Need to Know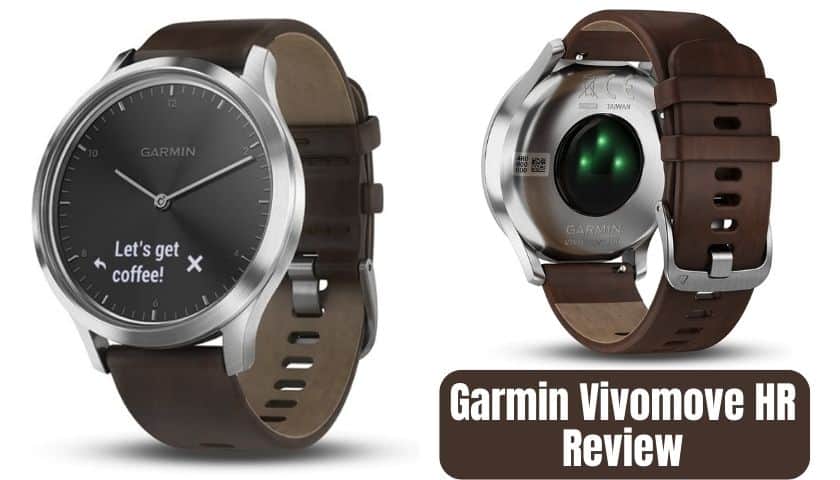 As an Amazon Associate, I earn from qualifying purchases.
Garmin Vivomove HR is the one that looks like a regular watch. But the features and specs it belongs to are more than any high-profile smartwatches. For example, this watch can count the steps and measure the heart rate while jogging, running, or skipping.
As noted earlier, it can be the best choice for women looking for a hybrid watch that comes in handy during workout time. However, here are some more you can know from this Garmin Vivomove HR review.
Garmin Vivomove Hr Review – Features & Benefits
Garmin Vivomove Hr has all the common features, unlike its previous models. But one thing they'd struggled to bring accuracy to their heart rate sensors. Fortunately, they had successfully recovered these issues in this timepiece.
However, although it has a more elegant look, it has less fitness and smaller characteristics.
Specs & Materials
Weight: 2.08 ounces
Material: Silicon, metal
Dimensions: 1.7 x 0.5 x 1.7 inches
Screen Size: 0.9 Inches
Device Interface Primary: Touch screen
Special Features: Time Display, Sleep Monitor, Calendaring, Text Messaging, Pedometer, Notifications, Heart Rate Monitor
Battery Life: Up to 5 days
Water Rating: 50 meters & SWIM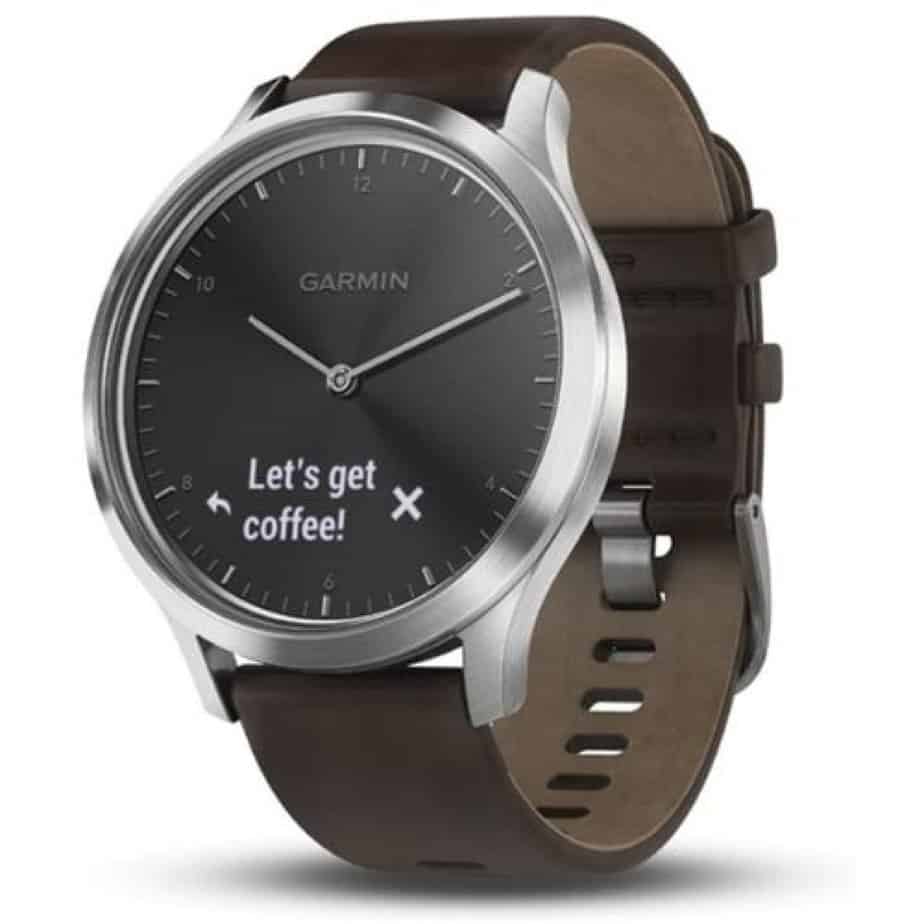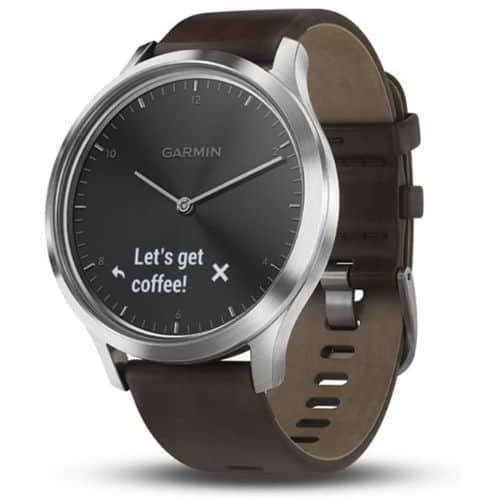 Design Variation
For designation, we must say Garmin has a pretty nice product in the Vívomove HR version. This watch will leave a real strength in one's arm. It's comparatively pretty great from Garmin's other predecessor.
At first appearance, one may fall in love with its stunning wristbands. The watch face is pretty round with a reactive finish. But, again, their construction is slightly different from the other watches. Garmin here uses silicon, metal, and stainless steel finish to prevent the impact of rust.
The strap mount of this timer is also made with hard plastic, which Garmin prefers to use on their high-end runner watches. As a result, this watch is very lightweight and free from extra weight. The dimensions of this timer are considerably great to fit on one's wrist.
Screen Size & Display
This timer has a wide display with an AMOLED finish when recognizing its screen features. Another great feature of this watch is its monochrome pop-up display.
For this, one can double tap on the little display area. It has some controversy about the screen size. But we must say it's OK if we consider the watch dials' size and wrist length.
If closely observed, this watch has a well-lit room at the right angle to perceive the screen's border when it isn't active. Besides this, the watch has no button or crown to run. Instead, the manufacturer uses touchscreen functionality here, making interacting very comfortable.
Moreover, the screen is sufficient for text messaging and shows the name or number of the person with more clarity. Furthermore, it is eligible to tell your phone to pick up.
This is also better for iPhone users because most of them can't answer their phones properly by sliding the watch answer button across the screen for the OS lag.
What Different Things Does It Have Than Others?
Many reviews of this watch indicate that it is reliable to provide accurate health monitoring advantages. From stress examining to yoga, exercising, work out, all can trace excellently with this timer.
Along with these common health devices, here are some remarkable landmarks that come with this wristwatch.
Elevate Wrist Heart Rate Technology
Garmin Vivomove Hr can also detect the heart rate of the wearer. However, there are other ways to track it. The watch has an exclusive technology known as wrist heart rate to read the wearer's heart condition.
This will also be shown onto the display and saved into the watch. It also has a distance heart rate property to count the respiratory response of every step.
Advanced Sleep Monitoring with REM
This wristwatch can discover the sleep rate during the night. The result must be trustworthy since this device has advanced REM technology. It can also trace the stress levels, showing how one should improve to make them relax and stress-free.
IQ Auto Detection Features
Apart from other features, this is the unique one that might have amazed others greatly. With this Garmin move IQ detection feature, one can log activities manually. It will get more information and details to pore over.
That enables the activation mode more strongly whenever you sync the watch to the Garmin mobile App.
Provide Calorie Chart & Fat Burning Records
Garmin watches are more effective in guiding you as a fitness couch. They could even give one's more accurate charts and results about burning fats to become fit.
All the charts and other lists of your gaining weights are saved into the watch memory, which can be used for future estimates. Sometimes it will also allow the user to edit the information according to their necessity.
Strict Pulse Rate Monitoring
This watch's heart rate monitoring capacity is awesome for achieving more information. This timer will directly measure the pulse rate of the wearer. The showing of results, notifications, and tracking records of these timepieces are swift and precise.
Smart Sophistication
Get notified by this wrist timer within a second. It only happened for the immediate automation functionality attached to the device. The fitness notification will also appear on this watch very quickly.
Another positive side of this timer could immediately upload the tracking data through free Garmin online connections. This free connectivity also contributes to controlling the music from the device.
Invisible Touchscreen & Immaculate Weather Data
The invisible touchscreen with this timer is added here with unique variations. The timer display vanishes when you're not showing something.
From this perspective, we must say it is a plus point of this timer because one could benefit from this watch due to saving more battery life for future usage.
On the other hand, the watch has immaculate weather data. It allows a person to quickly access the weather to check the record for today and tomorrow.
Pros
The Garmin App used on this watch is easy to read & set up
Manifested with all the necessary fitness Apps that one need
Provide 5 hours or more battery life
Easy daylight viewing capabilities
Get notify anyone through quick vibrations
Cons
No LED backlight adjustment for ambient light conditions
Read next: Garmin Vivomove Luxe Depth Review
Frequently Asked Question (FAQ)
Is Vivomove Hr a Good Watch?
The Vivomove hr is a good watch for its lightweight design, with flush optical heart rate sensors. According to its user, this wristwatch is also comfortable to wear. Moreover, the distinct display quality is easily read and observed.
Can Anyone Make a Call with This Wrist Timer?
A person can easily make a call with this timer. This wristwatch has a speaker and a microphone to make and reject calls.
What Can a Vivomove HR Do?
This Vivomove Hr can track heart rates and provide accurate battery life. Compared to its other smartwatches, this watch can count the steps and diagnose the sleeping activities of the wearer.
Moreover, this timer works great on Android and IOS. The water capacity of such a timer is also appreciated, which could be around 50 meters.
Is Garmin HR Compatible with iPhone?
This Garmin Hr is compatible with a range of IOS devices. Users can conduct such devices for iPhones, iPads, and iPods touch.
Final Wrap
As the Garmin Vivomove HR review informed us, the watch wrist timer has a nice LCD screen that can be separated from the bezel. Moreover, this display is big enough, which adds an extra advantage to this timer.
So from that point of view, we must say it is a worthy timer since this could be viewed properly. And it gets darker within 60 seconds for the call vibrations or message alerts.
Another considerable fact of such timer for the accurate stress and other medical assessments. So, buying this watch is a great decision for anyone.
As an Amazon Associate, I earn from qualifying purchases.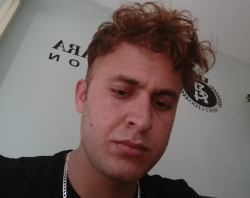 Latest posts by Nick Rolloson
(see all)