SUUNTO 7 Smartwatch | Best for Serious Outdoor Individuals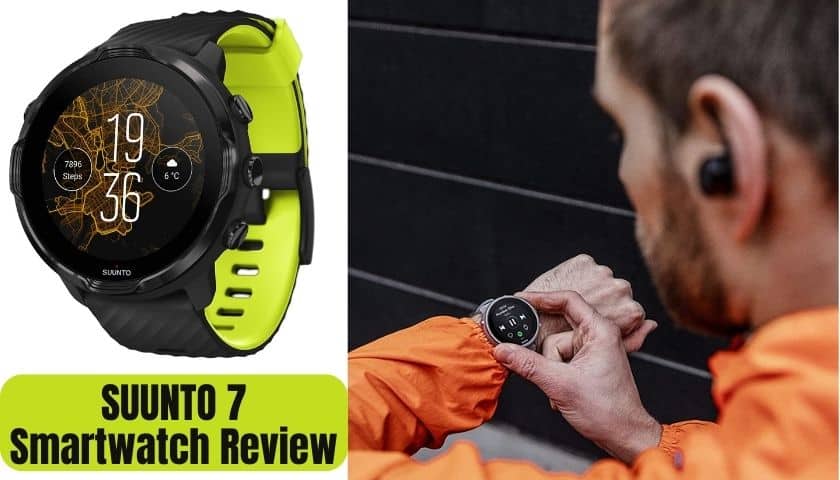 As an Amazon Associate, I earn from qualifying purchases.
Suunto 7 smartwatch is the one that fulfills all the features you're looking for. It has a big wide screen with strong wristbands.
Again, the connection with the A51 phone is also super smooth and easy with Wear OS and Suunto app. Of course, one might set up the watch properly, so it can last more than a day with a battery. Besides this, Suunto 7 comes with Wi-Fi, Bluetooth, and many more advantages.
Since this watch comes with some specific fixes, there are clear descriptions of what we got from the Suunto 7 smartwatch review, user feedback, and many more sites.
Suunto 7 Smartwatch Review – What Attributes It Has Got
People nowadays buy a smartwatch to use as an alternative to their Android phones. In this sense, the Suunto 7 Smartwatch is a complete device with a full-packed of opportunities.
The news may surprise you that Suunto 7 is the first and truest wrist smartwatch from Suunto for having an extensive lineup of comfortable wrist straps as well as monotheistic fitness trackers.
This is the only watch that lets you do many things within a shorter period. For instance, it can track over 70 activities; you can make calls or text someone when it is an emergency.
Anyway, we'll review all this timer's features below. Before that, check its specifications, case size, materials, and packaging shortly.
Dimensions & Specifications
Case Material: Glass fiber-reinforced polyamide
Wrist Size: 130-220 mm
Glass Material: Gorilla Glass
Water Resistance: 50 m
Battery Life: It can last up to 2 days on smartwatch mode for 24/7 Activity Tracking & Mobile Notifications. For GPS mode, it stays up to 12 hours
Watch Face Diameter: 50 mm
Special Feature: Over 70 sports modes
Operating System: Android, iOS
Connectivity: GPS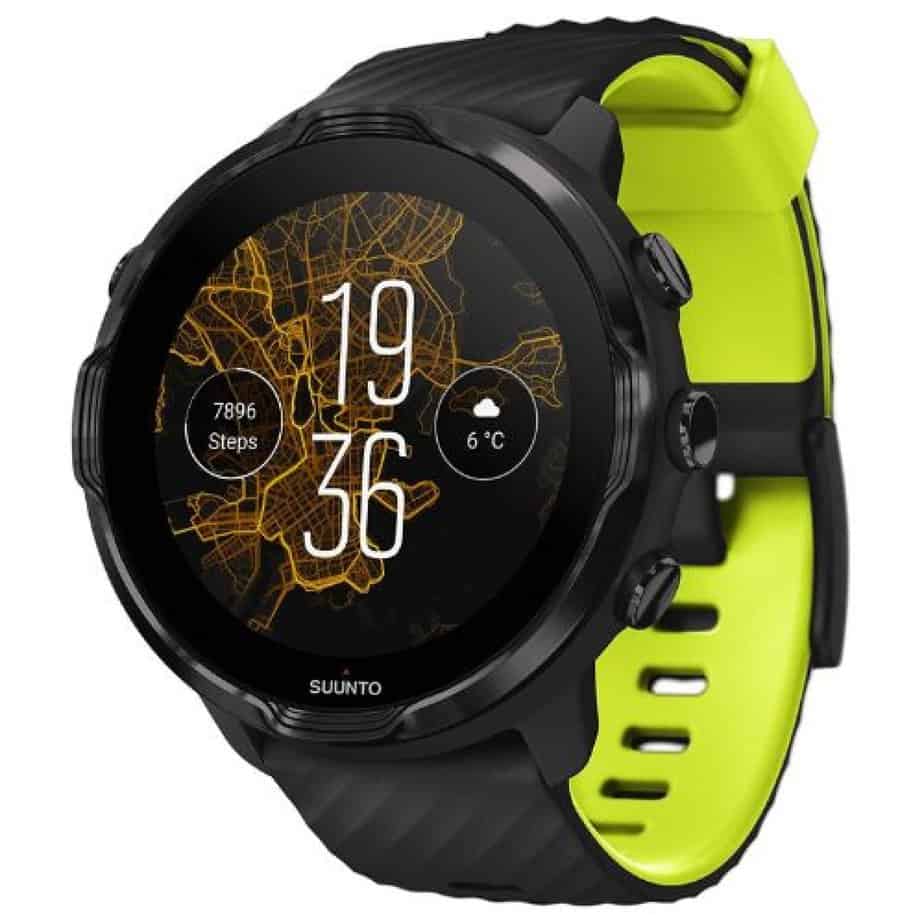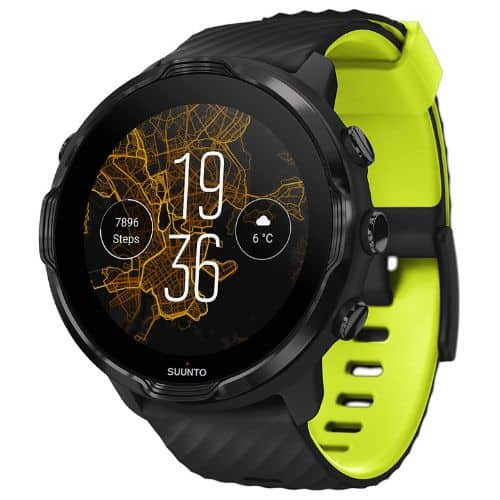 This watch comes with tiny packaging. The box dimension is around 3.5 inches to 3.4 inches. While unboxing the watch package, you will discover 3 crucial accessories: a charging cable, Suunto 7 watch, and 1 additional silicon loop for the watch straps.
You can also get a quick guidebook to set the clock properly, an international limited warranty leaflet, and safety and regulatory documents.
Ergonomic Design Material
This watch comes in a medium size which is not too big or not too small. The watch's face diameter is 50 mm, 1.97 inches, 125-230 mm, and 4.92-9.06 inches. Compared to its previous wristwatches, this 7 series watch is bigger and easily fixable on the wrist.
Flexible Material
The weight of these timepieces is also so light to carry to go anywhere. For display material, Suunto uses gorilla glass to make the watch face less scratchy, strong, and compatible with touch screen terms.
Again, the bezel of this timer comes with stainless steel finish to protect it from moisture and elbow grease.
Wider Display Quality
We like this hand timer's display quality, which is big, clean, and sharp to observe from any distance. The 454×454 display resolution and AMOLED quality make these timepieces more worthy than most high-end phones, including Galaxy S9, S9 Plus, iPhones, etc.
Those phones also come with AMOLED displays for integrated touch functions. In brief, these timepieces have-
Super AMOLED display for assuming more vivid picture quality
Straps and watch face is accurate to use for people of any ages
Touch screen scrolling features are fast and quickly responsive
Easy To Understand the Interface With Prominent Wear OS
This timepiece has an easy-to-understand interface, so you can check the time or pick up your phone while driving or riding a motorcycle. It's because this timer has got four hardware buttons around the watch face.
Also, you can run it by using the touchscreen modes.
We find this one is completely different from its previous ancestors since it has Google's Wear OS. This term is new in this timepiece, making it more flexible to run a wide range of smart functionality.
For instance, you can use the map, which can be downloaded in this timer, to check out offline.
This hand wrist is also suitable for downloading Google Fit, Google Assistant, pay, Google Play Store integration, and many other apps. Another good trait of this watch is the music control.
Yet, you can use the watch's internal memory to download music and enjoy them later. Besides this, it supports Google playing music, making it more convenient for Android users.
70 Advanced Sport Mode
There you find plenty of advanced sport mode features related to water. Suunto Watch 7 is a versatile sports watch combined with smart technology.
It can track any exercise activities, including swimming, rowing, kayaking, and snowboarding, with access to clean and sharp GPS.
In addition, this watch is also good for measuring the running speed while cycling. It's only possible for the acceleration sensor attached to the timepieces.
So, a user can track cycling speed and check the real-time lap table on their hand wrist. Besides this, Suunto 7 is a suitable watch for monitoring a lot of outdoor sports, including,
Running
Trail running
Roller skating
Kite surfing
Ice hockey
Bowling
Racketball
Baseball
Yoga Pilates
Stretching
Martial arts, etc
High-Precision Tracking Of GPS, GLONASS, QZSS & BEIDOU
We have already mentioned that Suunto 7 is one of the top-listed watches manufactured with high-precision tracking functionality. This watch has four positioning systems: GPS, GLONASS, QZSS, and BEIDOU.
So these timepieces could be traded from the European Galileo system to the Chinese and Japanese BEIDOU. For these actions, catching the actual time formats of both Europe and China customers becomes more convenient.
Well-Engineered with An Intelligent Battery
We expect our smartwatch battery to last more than a day and have fewer drainage capabilities. Thankfully, Suunto had already realized this necessity and attached an additional feature to their timepieces.
This is why the Suunto watch 7 can produce different charging zeal according to the user's regular activities.
The battery life seemed fine with this timer which can last up to 40 days with battery saver mode. But it can give you more backup if it is fully charged.
In GPS mode, the battery life can stay 12 hours; in smartwatch mode, these watch charges remain for only 2 days. Overall, the charging quality of this timer is OK for general usage.
Great Companion for Swimming
Suunto Watch 7 is a great companion for professional swimmers. Moreover, this timer also comes with a 50 m water resistance depth.
This type of water resistance allows you to perform normal outdoor activities and saves the device from any inconvenience.
According to its best user reviews, this timepiece is a game changer for those passionate about open-water swimming. It can be your leading associate for exercises in the pool.
Also, this timepiece has a pool swimming sport mode. This function makes the timer handier for its user to check their progress as well as the swimming intervals.
It is an excellent quality wristband and super comfy to wear
The watch head a good heft to it, which is worthy for trail running and mountain biking
Accelerate your stamina to increase daily outdoor activities performance
The fitness tracking features are customizable and easy to read
Best watch for serious enthusiasts and the professional swimmers
Its charges drained quickly when the pinpoint settings are on
The watch is unworthy to sync with an external heart rate belt
Frequently Asked Questions (FAQs)
Should You Buy Suunto Watch 7?
Suunto 7 is a remote smartwatch with random features, including Google-integrated apps and 70+ sports modes, and it also comes with the Google Wear OS operating system.
Again, it has good water resistance and some special modes for professional swimmers. In this sense, you should buy this timer if your budget suits its expenditure.
Can You Answer The Call with This Timer?
Suunto 7 comes with unique amenities of Android functions. So you can pick the incoming call with this device; swipe left and tap the green icon to answer the call.
This watch has a touchscreen along with four hardware buttons. You can either use this watch by scrolling or tapping on the button. Both of the interfaces will be standing there to make it user-friendly when anyone is in an emergency.
What Type of Display Does This Timer Have?
This timer has got an AMOLED type display which is less scratchy. And those displays are very vivid to observe.
Can Suunto 7 Pair with iPhone?
Suunto 7 can only be paired with Android and iOS. One can easily get this function by downloading the Wear OS by Google companion Apps on the play store or App Store. Then enable Bluetooth on your phone.
Read More: Suunto Core In-Depth Review
If you are an industrial athlete looking to buy a smartwatch for fitness and adventure tracking, you must go for it. It's because this watch has many outdoor reputations with a bonus of Google Wear OS.
Nevertheless, you can use all the features of Google in this timer without facing any difficulties. It supports more than 70 outdoor sports workouts, which is important for the serious player.
As we already stated Suunto 7 smartwatch reviews that it has excellent display quality and design, especially the black metal versions. The AMOLED touchscreen also makes it brighter and clean to detect from any angle.
Lastly, grab this awesome swimming and outdoor wristwatch if your budget allows it.
Read Next: SUUNTO 9 Baro Full Review
As an Amazon Associate, I earn from qualifying purchases.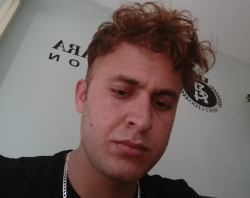 Latest posts by Nick Rolloson
(see all)