Garmin Forerunner 945 Review | For Multi-Sport Athletes
As an Amazon Associate, I earn from qualifying purchases.
Garmin forerunner 945 is the best sports tracker for its many users. This watch is often very reliable for heavy usage. It is the only watch that might not have an issue outside of Bluetooth connectivity. To become a part of a sports tracker, it comes with heavy-duty frames and a solid dial.
Along with these, the Garmin forerunner can be worth wearing for running and tracking. However, here are some more things you may find in the Garmin forerunner 945 reviews that signify this watch as the greatest timer.
Garmin Forerunner 945 Review- What Does It'll Come With?
The Garmin forerunner had already been a wristwatch for sports bikers, travelers, and adventurous people. They always prefer it since it comes with dedicated and advanced triathlete features.
In addition, Garmin has hosted a stack of features from music storage to leading health tracking. Garmin watches are the best timepieces for athlete users due to their easy-to-lightweight functions.
Below we will break down all kinds of features one after one. Before that, let's take an overview of its specs and others in short. Here is more information in our total Garmin Forerunner 945 review:
Specs & Screen Details
Dimensions: 1.9×1.9×0.54 inches
Screen Size: 1.2 Inches
Case Size: 47 mm
Case Thickness: 13.7 mm
Display Resolution: 240×240 pixels
Weight: 1.8 ounces
Wireless Communication Technology: Bluetooth, Wi-Fi
Supported Application: GPS, Contacts, Heart rate monitor
Battery life: Up to 2 weeks in smartwatch mode
Water Resistance: 5 ATM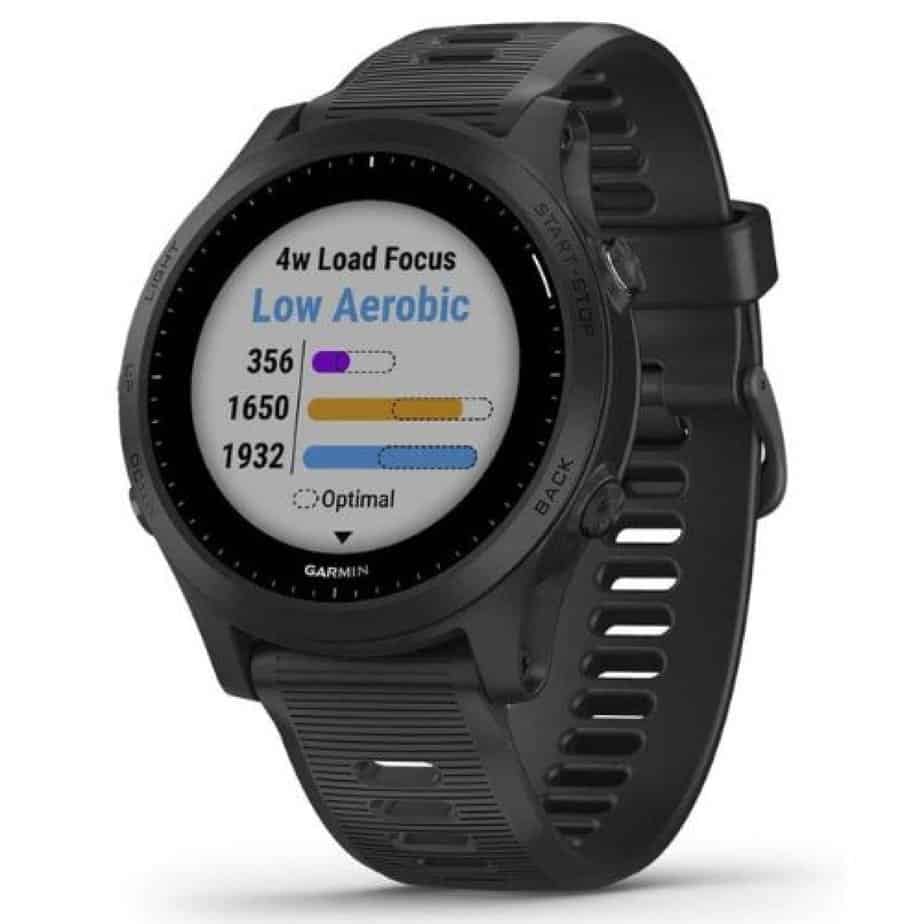 1. Design & Weight
When selecting a Garmin forerunner premium, one must know that it's often more durable than anything. This watch has everything that can cover everything that outdoor goers need. If we go for its physical appearance, it has a very soft cover, wristband, and straps.
Despite having very simple looks, this watch has incredible hardware and dimensions. It is so lightweight that one must barely notice. And on top of that, Garmin looks great with a specific 47 mm case size with 13.7 mm thickness.
2. Display & Strap Material
If you've already tested other brands, you might feel a difference. The Garmin 945 has a bigger screen than the Fitbit and Apple watches. It is free from all sorts of scratches and has aluminum siding. Although this watch has flexible straps, it doesn't harm your wrist.
This watch has extremely sharp looks, so we suggest you test them once. Its identical screen resolution is much better than Fenix and even Apple. Each of the edges of such a watch is sharper and brighter for actual use. In addition, the Garmin premium processor is noticeably faster than the Fenix-5 and others.
3. General Features
As a fitness tracker, Garmin watches are supreme to use. Some basic features have made it popular around the world.
Specifically, Garmin watches are vastly superior to any other fitness watch on the market. This watch is a true multisport timepiece. In this regard, we suggest you not go for the Apple Watch as a fitness tracker. It's because Garmin will provide all kinds of features that one needs.
Since this watch is worthy of the dedicated runner, it will be the best choice for cyclists or triathletes. The amount of data on this little device is incredible. From the very actionable lactate threshold feature, it has inherited all that you need as a complete travel guide. In short, it will provide,
Interesting respiratory program
Unlimited storage to download music
Some selected fitness apps to increase training focus
Downloading music through a Wi-Fi connection
Garmin can account for the local temperature data automatically, etc.
Elder persons can take benefit of its fitness apps to keep themselves fit.
4. Additional Features
Garmin might give a pleasant surprise to its users here. You can now enjoy many new features with 100% accuracy. And obviously, those Apps are free from any difficulties. As an additional feature, Garmin likewise offered you the-
Pulse Oximetry
Garmin forerunner 945 can track your oxygen level, cardiac problems, and respiratory rates through this App. Hence, the reading they provide isn't as accurate as a real doctor's, but it will help you a lot further.
VO2 Max
It is a nice feature provided by the Garmin forerunner. With this App, one can easily count the heat into the equation during the summer.
Preview Your Training Status
In comparison to Garmin's previous models, 945 forerunners are best here for including more temp data during the training time.
Race Predictor
This watch is excellent for giving a future prediction of the race. The system here works with the help of a new algorithm. Although it is a fantastic feature by Garmin, it is still wildly optimistic.
Provide Long Battery Life for Training
During training, one might need a watch that gives a longer battery backup. Without this, a racer may find it a bit complicated to complete any task.
Fortunately, the Garmin forerunner has provided more battery life with an excellent GPS connection. The best reviewer of this watch said that it could provide 3 hours of GPS tracking even with a 15% battery life.
Pros
It is great for hiking and working out
Support multisport tracking apps
5 m water resistance
Provides 36 hours of battery life with full GPS
The display is awesome on both day and night
Cons
It often seems bulky on slimmer wrists
Competitor Review: Garmin Forerunner 945 vs Fenix 6
As a runner or an adventurous individual, it might be difficult for you to compare both the Garmin forerunner 945 vs Fenix 6.
However, it is worth mentioning that both had specific features and advantages. Those equalities among the watches may confuse you. But there is still some distinct comparison between them, making each of them unique for a particular work.
Garmin Fenix 6 also can track accurate heart rate monitoring with Pulse Ox2 like Garmin 945. It also has pacing guidance.
Like the Garmin 945, it has no extended battery life. The adjustable feature that adapts through Garmin Fenix is also good. The Fenix watch series is compatible with preloading 2,000 ski resort maps.
Again, Garmin forerunner 945 also has great music sync capabilities than Fenix. Moreover, with powerful tracking features, it can make contactless payments. In a word, Garmin 945 is more prominent than Fenix in raising awareness among the racers and keeping them on track. Check their dissimilarities at a glimpse.
Garmin Forerunner 945
Garmin Fenix 6
Overall Performance Rating Of Customer
Good
Average
Price Comparison
Average
Low
Resolution
240×240 PX
260×260 PX
Weight
50g
83 g
Frequently Asked Questions (FAQs)
Do You Need a Chest H.R. Monitor in Garmin Forerunner 945?
The Garmin forerunner 945 needs an H.R. monitor if anyone is going to splurge for the data options. On the other hand, a chest H.R. monitor is also useful for mountain hikers with very weak hearts.
Hence, this watch is eligible to run all the features accurately; you need to use a chest strap to enable the H.R. monitor. Otherwise, it won't ensure the accuracy of the device.
What's The Difference Between Forerunner 945 And 245?
The 245 is primarily a running watch. At the same time, a 945 forerunner is more upgraded than Garmin 245 models. It is often known as a triathlon watch for its features that soothe athletes. The 245 timer has very limited data for sync.
Is A Garmin Forerunner 945 Worth Buy?
Considering its features and price, this watch is worth buying for anyone. A user will get all kinds of advantages with more clarity here. For instance, its battery life is more extended than Fitbit, Fenix, and even the Garmin 245 models.
Again, the updated version of this watch has a high resolution that can be seen more clearly and distinctly.
Does The 945 Forerunner Have Any Touchscreen?
The Garmin forerunner 945 doesn't have an accurate touchscreen. Garmin's few versions come with features that have a standard five-button design. These features are also crucial to operating any Android app, including iOS, playing music, and commanding voice over the watch.
Can You Charge a Garmin Forerunner While Running?
Garmin forerunners can usually charge using any power source or a power bank while running. It is a common compliment according to the best reviewers of Garmin forerunner.
Meanwhile, Garmin forerunners require a USB cable that can be inserted anywhere. So this 945 watch is very handy to charge by P.C. or laptop.
Final Thought
With all the data collected above, Garmin provides you with all functionality in one package. This watch plays a significant role in making athletes' regular life comfier. For instance, it tells you accurate heart rates, checks your pulse, and lets you run according to a complete guideline.
More specifically, the Garmin forerunner 945 combines a ton of goodies that won't disappoint you anymore.
As an Amazon Associate, I earn from qualifying purchases.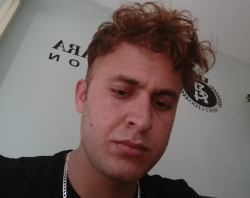 Latest posts by Nick Rolloson
(see all)